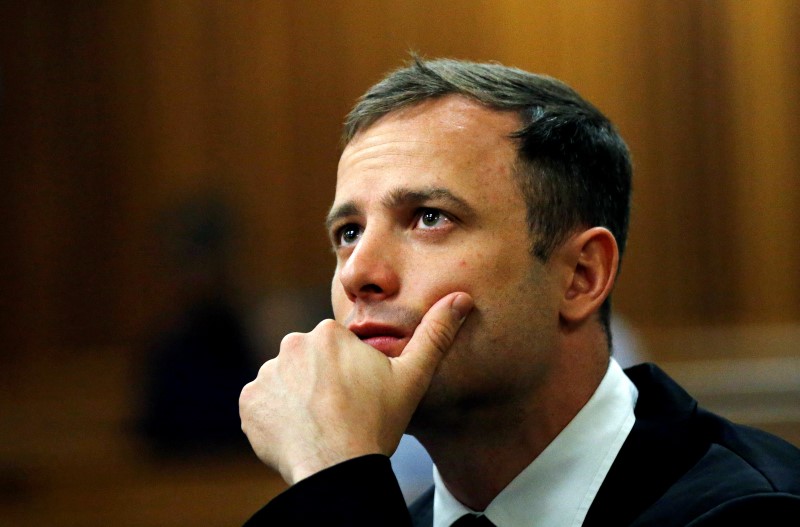 Oscar Pistorius Parole Date Change Upsets Reeva Steenkamp's Family
Oscar Pistorius will be eligible for parole over a year earlier than expected because of an oversight that was made when judgment was delivered. The news has naturally upset murder victim Reeva Steenkamp's family, who described the timing of the decision by the Supreme Court of Appeal (SCA) to amend the Paralympian's prison term as […]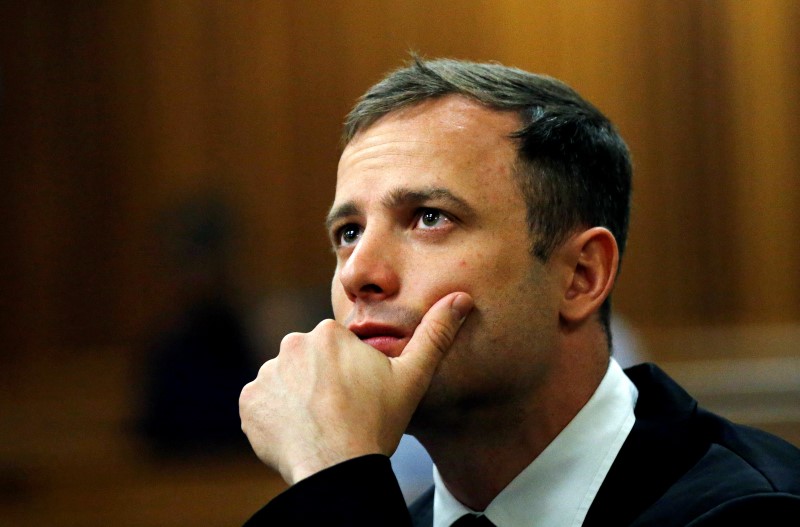 Oscar Pistorius will be eligible for parole over a year earlier than expected because of an oversight that was made when judgment was delivered. The news has naturally upset murder victim Reeva Steenkamp's family, who described the timing of the decision by the Supreme Court of Appeal (SCA) to amend the Paralympian's prison term as "profoundly unfortunate".
It is just a week before the anniversary of Reeva's murder in the early hours of Valentine's Day 14 February 2013, when she was shot dead by the athlete, who was her boyfriend, while in the toilet at his home. Pistorius claimed he believed she was an intruder hiding in the toilet.
Pistorius was initially found guilty of culpable homicide in 2016, but was later convicted for murder in 2017 when the State appealed to the Supreme Court of Appeal.
At the time the SCA mistakenly failed to take into account the more than 500 days that Pistorius had already served in prison. This error, which was picked up by Pistorius' lawyer who wrote to the SCA, means that rather than being eligible for parole in late 2024, Pistorius will now be eligible in March 2023. (As legal journalist Karyn Maughan has pointed out, being eligible for parole does not necessarily mean it will be granted.)
Maughan told the SABC: "The SCA now correcting its ruling in a decision that will have significance for both Pistorius and the family of Reeva Steenkamp. I have spoken to their lawyer, they issued a statement basically saying that no one had even made them aware of this and the timing was profoundly unfortunate. You know we are approaching, I think the 7th or 8th year anniversary of Reeva Steenkamp's death on the 14th of February and so you know this kind of news, this being put back into the public spotlight because of this order by the appeal court is obviously quite painful."
WATCH VIDEO: Oscar Pistorius now eligible for parole in March 2023