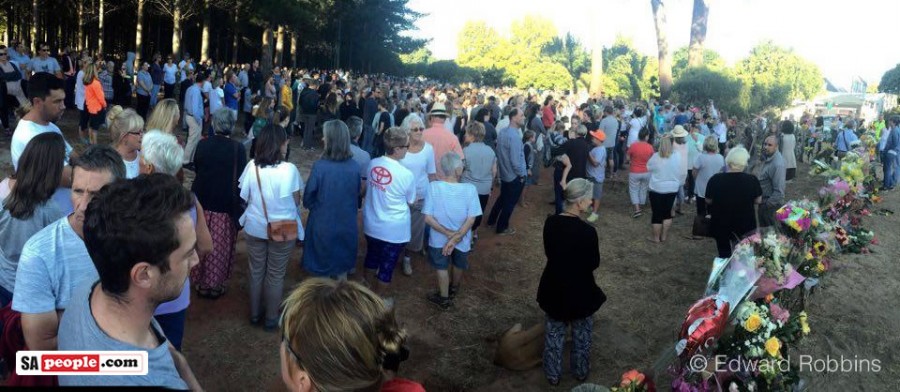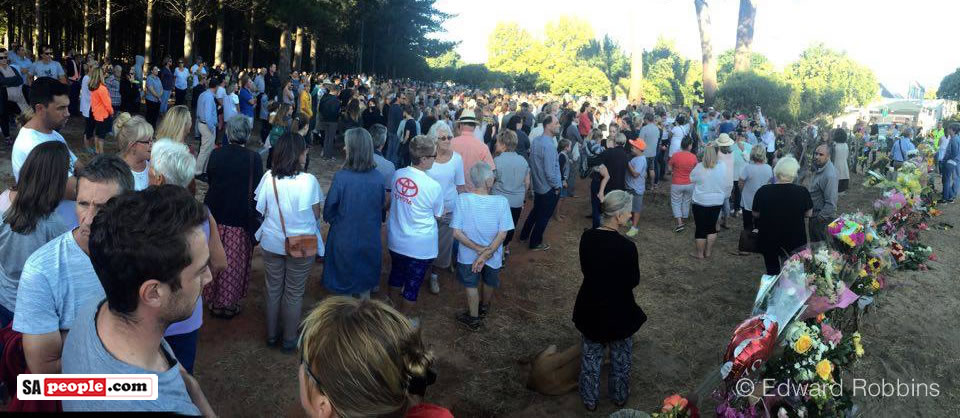 Scenes of Silence as Mourners Gather for Tokai Tragedy Vigil
This evening mourners in Cape Town gathered at Tokai Forest to hold a vigil for Constantia Waldorf schoolgirl, Franziska Blöchliger, the 16-year-old who was brutally murdered in Tokai Lower Forest yesterday afternoon, Monday 7 March 2016. Edward Robbins, who was at the vigil, reported there were "several thousand people walking in total silence". Watch video: Cars were parked […]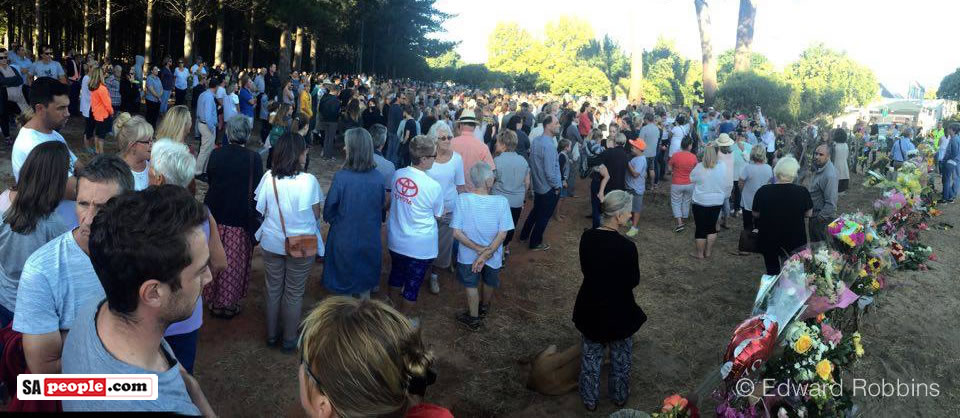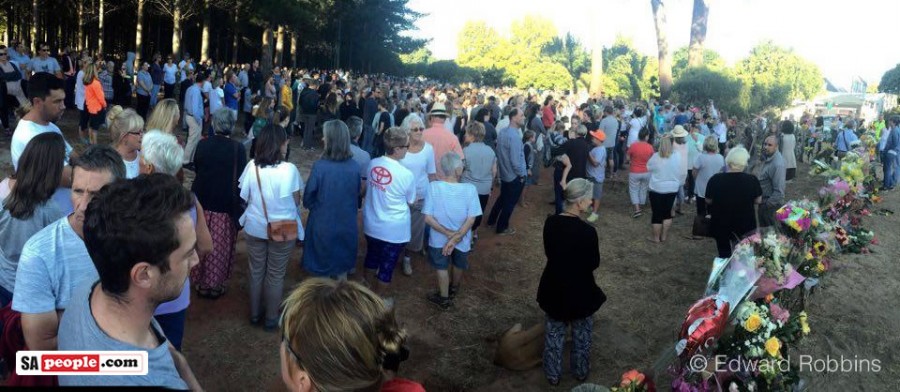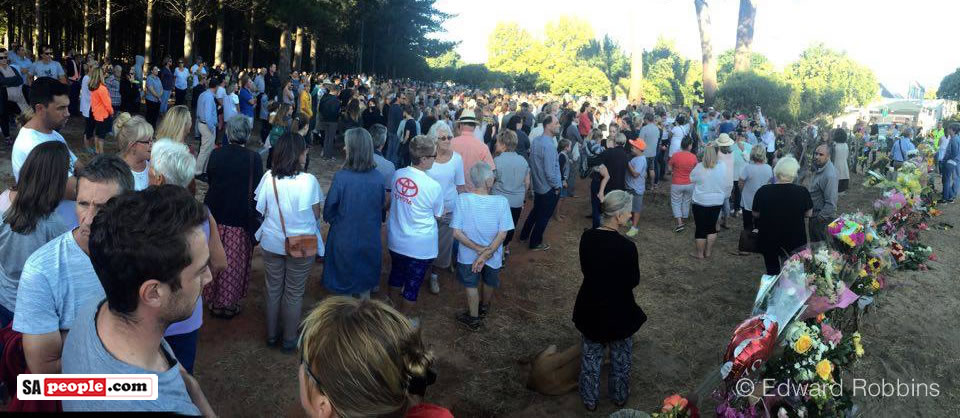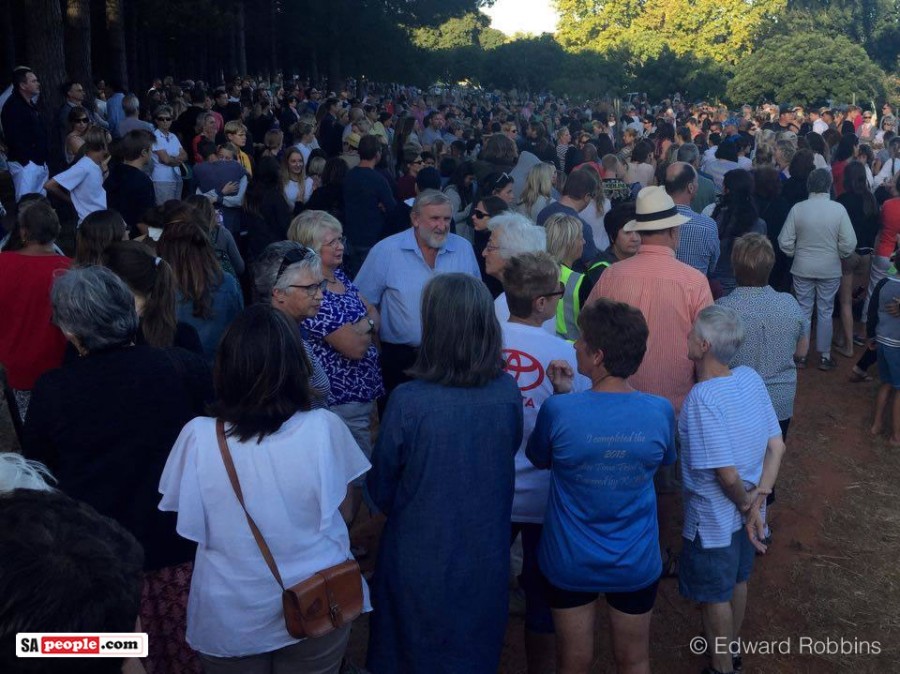 Edward Robbins, who was at the vigil, reported there were "several thousand people walking in total silence". Watch video:
Cars were parked for at least 2km up the road. See video:
Residents brought their dogs, children, babies and strollers.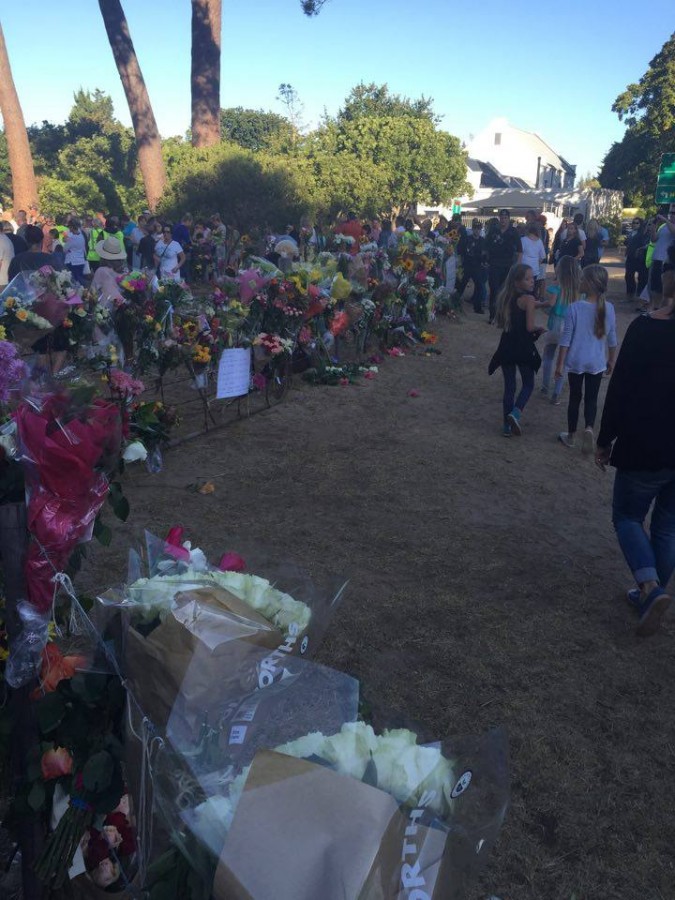 Every group was represented. Old. Young. And every colour. He said people were grieving together, and appeared to be "reclaiming their park and forest", walking the one perimeter of the forest, and back again.
Watch Video – Vigil for Cape Town teenager Franziska Blöchliger
MORE
Floral tribute for Tokai teenager