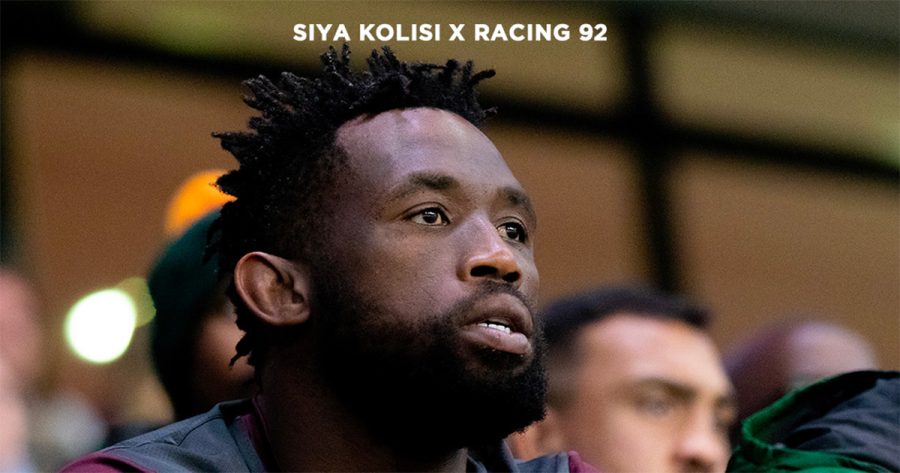 Siya Kolisi Confirms He's Moving to France After Rugby World Cup: Joining Racing 92 in Paris
South African Springbok captain Siya Kolisi (31) today confirmed that he will be leaving South Africa and joining Racing 92 in Paris, after the 2023 Rugby World Cup in France later this year. In an emotional statement posted on Twitter, Siya said: "Are words ever enough to express the immense appreciation for the support that […]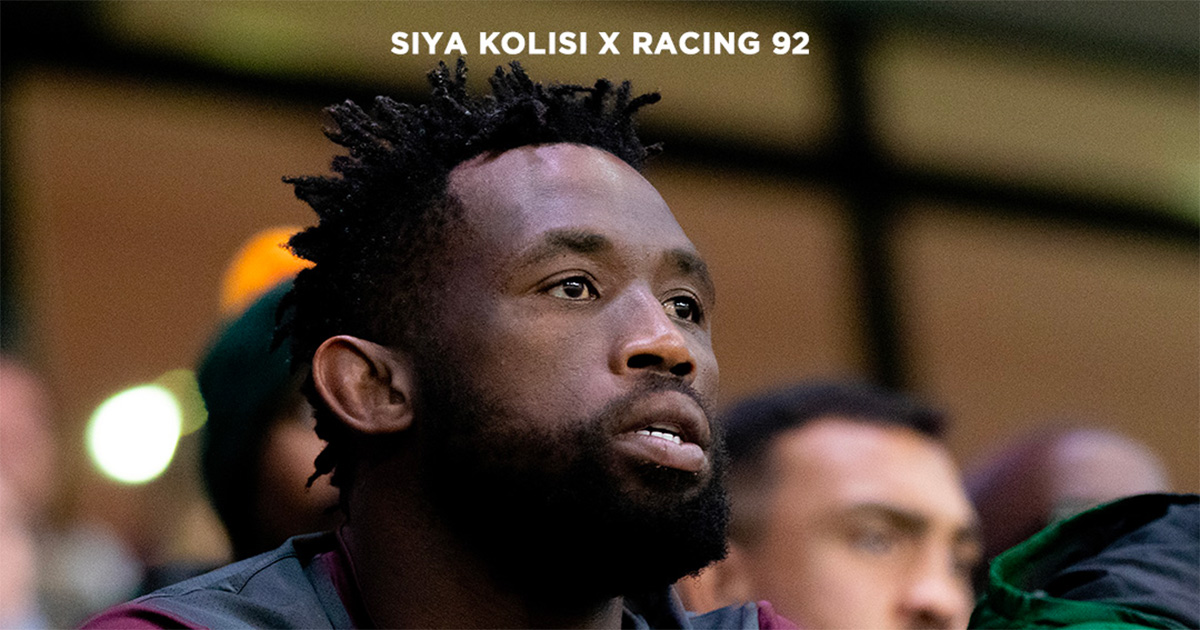 South African Springbok captain Siya Kolisi (31) today confirmed that he will be leaving South Africa and joining Racing 92 in Paris, after the 2023 Rugby World Cup in France later this year. In an emotional statement posted on Twitter, Siya said:
"Are words ever enough to express the immense appreciation for the support that you have given to me throughout my career? Not even close. Can I say something meaningful as news of this important transition in my life comes out? I can only try.
"I've always maintained that I am not a self-made man, and that is because I've been so fortunate to have benefited from the immense contributions of so many people in my life. It is these positive influences that have resulted in me becoming both the man, and the rugby player, I am today.
"It has always been my desire to honour these contributions by making the most of every opportunity that I receive, and so I just want to thank everyone for their support, and of course none more so than my family.
"Rachel and the kids have sacrificed so much throughout my career, and I am immeasurably grateful for this. The move to Racing 92 will enable me to spend more time with my family, which is something that I have longed for, and this prospect certainly played a significant part in my decision-making.
"Not many athletes get the chance to write the chapters of their respective stories, and I view this new challenge in France as an opportunity to do this. Indeed, it has been an incredible collaborative effort between the Sharks and Racing 92 that has enabled me to start a new chapter in my career after the 2023 Rugby World Cup.
"I want to give a massive thanks to the Sharks for welcoming me with open arms in 2021, and for making me feel so at home in Durban, while their support over the last couple of years has been hugely influential for me on and off the field. I am so appreciative that the Sharks have given me their blessing to make this move, and it goes without saying that I will continue to give my all for the team over the next few months.
"Of course I am equally excited to be joining Racing 92 later this year. It's a visionary club that I have always greatly admired, and I would like to thank all the role-players at Racing 92 for recognising my potential and for contributing towards making this next journey possible.
"I'm fully aware that Racing 92 has great ambitions on the field, while the club's progressive outlook on philanthropic projects is also hugely encouraging and aligns with my personal values and mission.
"It should also be stated that although I will be spending time in France, Rachel and I will continue to be as involved as ever with the Kolisi Foundation and have a presence in South Africa. Our beautiful country will always be home for us, and we look forward to returning after this chapter.
"This is an exciting time for my family and I, and we'd like to thank everyone for their support." – SIYA KOLISI
Sharks CEO Eduard Coetzee said:
"Siya has been an instrumental and much-loved member of the Cell C Sharks family since his arrival two years ago. His well-documented and commendable leadership qualities extend far beyond the playing field and this is none more so evident than his involvement with the launch of the players first programme, as well as his commitment to the expansion of the Sharks brand to a global market.

"His move to France is a new and exciting opportunity and we could not be happier for him. We are blessed to have him don the black and white jersey and we know that over the next few months, he will continue to give back to the team and our fans."
Messages of support pour in from fans
Messages of congratulations and support have poured in from fans.
One said: "All the very best in your future endeavours and when you come back perhaps you should have a go at being President? The country needs tenacious, brilliant servant leaders such as yourself."
Other echoed the same sentiment: "Siya, you are a legend. We acknowledge that. But you owe this country politically. Your leadership skills and character is needed to carve out a future for our people when you retire. So I hope you are laying the groundwork for a 2029 presidential campaign."
A Sharks fan tweeted: "This hurts as a Sharks fan. As long as you are happy, then I'm cool with it ? All best. Let's win the URC or Champions Cup before you leave then ?"
Another added: "Always a human first and always professional. Great example for future generations to follow and build a legacy as you have. Now have a new club to support in future. Umuntu, ngumuntu ngabantu"
Signing Siya is considered a coup for the Parisian club, and for Stuart Lancaster – the ex-England boss who will be taking control of Racing for the 2023/24 campaign.
Racing 92 said it was "very pleased to announce the signing of Siya Kolisi. He is committed until 2026 and will join Ciel et Blanc at the end of the 2023 Rugby World Cup. This signing is part of a broader long-term collaboration agreement between the Racing 92 and Cell C Sharks clubs.
"Different areas have been defined, including an exchange of skills in rugby schools, training centres and the respective professional teams. Beyond the exceptional player, the captain of the world champion South African national team, Siya Kolisi, is known for his commitment to education and social cohesion.

"He has become a real source of inspiration through all the societal actions and leads beyond the field of play. With his arrival at the club after the 2023 World Cup, Racing 92 are proud to have in its ranks an athlete committed to society. It is therefore quite natural that the club, already invested in solidarity initiatives, will join the initiatives it leads."
Racing president Jacky Lorenzetti said: "The signing of Siya Kolisi reinforces the ambitions of Racing 92 and will offer our supporters a high-level show at Paris La Defense Arena. His deep culture of victory and his natural leadership make him a very great player who doubles as a deeply humanist man. He will bring additional positive energy to Racing 92."
𝟎𝟏.𝟏𝟐.𝟐𝟎𝟐𝟑@SiyaKolisi sera 𝐑𝐚𝐜𝐢𝐧𝐠𝐦𝐚𝐧 🤩

Le communiqué de presse : https://t.co/j3rmtRTygF pic.twitter.com/m64lirJpjP

— Racing 92 (@racing92) January 3, 2023