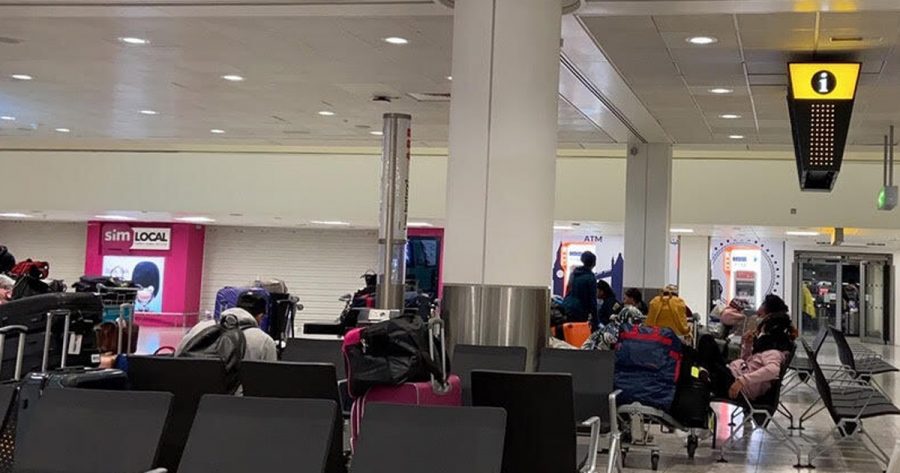 Sleepless in London. Many South Africans Still Stranded Overnight at Heathrow Airport
Almost 50 South Africans were still stranded late Thursday night at Heathrow Airport after their connecting flights to South Africa were cancelled, whilst others have managed to find hotels and one large group is apparently being accommodated at the YMCA in London. When the South Africans (almost 150 in total originally) – mainly seasonal workers […]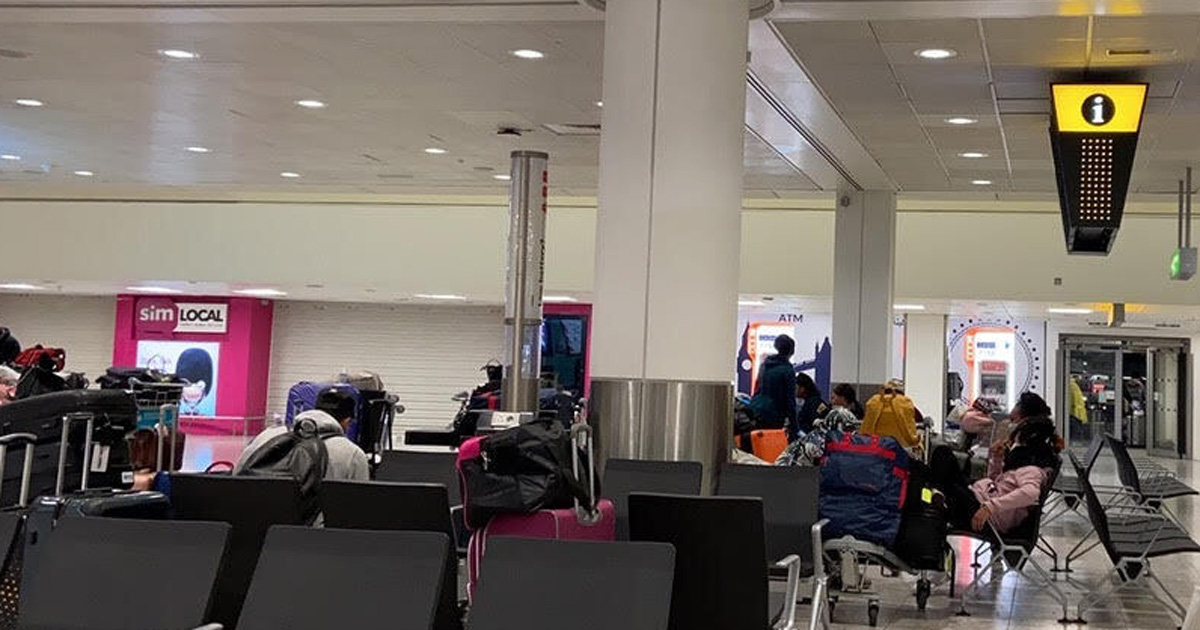 Almost 50 South Africans were still stranded late Thursday night at Heathrow Airport after their connecting flights to South Africa were cancelled, whilst others have managed to find hotels and one large group is apparently being accommodated at the YMCA in London.
When the South Africans (almost 150 in total originally) – mainly seasonal workers on cruise liners – started their journeys from Miami and Los Angeles in particular, they were told they could fly all the way to South Africa… but during their flights to London, President Ramaphosa announced on Wednesday that South African air space was to be shut down on Thursday at midnight, when the country went into lockdown.
This meant that when the South Africans arrived at Heathrow they were stuck in transit, with their connecting flights to South Africa cancelled.
When they arrived there was no communication given to them by the SA government or the airlines on what alternative arrangements they should make.
On Thursday afternoon however, the South African High Commissioner in London did contact one of the South Africans, Jared Hamer, who had been featured in an earlier article by SAPeople about the plight of the South Africans stuck at Heathrow.
According to Jared, who had flown in from Miami, the SA High Commissioner Nomatemba (Thembi) Tambo reassured him that "they're working tirelessly to fix the situation; they care, and they want to make sure that everyone gets home safe."
It was also arranged that South Africans in this predicament are able to get a three-month temporary visa for the UK.
The High Commissioner has also since sent a message to most of the travellers asking them to send their photos and passport details to tambon@dirco.gov.za as they try to see if they can assist.
However, unfortunately it is not Dirco policy to pay for accommodation for South Africans abroad, so the travellers were left to make their own arrangements.
Jared and a few others were lucky enough to have their cruise liner company pay for their hotels. Provision has also been made for a large group from one cruise liner company to stay at the London YMCA, according to a fellow South African Nash, who flew in from Los Angeles. ("It was a ghost town, but the flight still went out," he says.)
Nash, whose company has paid his Heathrow expenses and hotel for tonight, told SAPeople he spoke to one of the females in the group who said they were currently waiting (after midnight UK time) for at least six Ubers to take them to the YMCA.
Nash said: "Most of the passengers arrived via Miami and Los Angeles to Heathrow. The flights where cancelled while all were in transit on their previous flight.
"The cruise liners didn't leave any one stranded as their flights were confirmed before they signed off the ship.
"It is to do with the SA government and the Airlines."
A group of about 47 crew from one cruise liner are unfortunately still stuck at the airport as their company has not yet offered to cover accommodation, and they allegedly do not wish to break any contracts by leaving the airport.
One mother of a South African who is amongst the group, sleeping at Heathrow tonight, told SAPeople her daughter and other crew members were being "pushed from pillar to post with no guidance or clear information about the situation. The SA borders are closed! No flights are allowed to land except cargo. These people (South Africans) have been at the airport all day. My daughter left Miami yesterday (Wed), expecting to be home tomorrow (Friday)."
The distraught mom said: "The sad truth is that they are still sitting at the airport, waiting to be accommodated. Tired, hungry and really just in need of a hot shower and a warm bed.
"And as a mom, sitting a few thousand miles away in a different time zone, I can tell you that I will not sleep until I know that my daughter is in a clean hotel room with a warm bed and a hot shower."
Nash meanwhile is driving to his hotel right now. He said: "I hope they all manage to get some rest and be safe. I will check again tomorrow if there are any changes at the airport so we can fly back home."
No Corona Virus Checks
Nash also added: "With the level of seriousness around the world with COVID19, there was absolutely zero checks at the airport. Everyone just walked through immigration and customs like normal. No screening or temperature checks or at least questioning how they feel and if they had a fever!
"The streets in London central are abandoned though. No one is around as I drive through…"
UPDATE Friday morning: According to a message at 01h37 UK time from the mom of one of the girls still at the airport after midnight – "The crew have just been picked up from the airport and are en route to their accommodation."