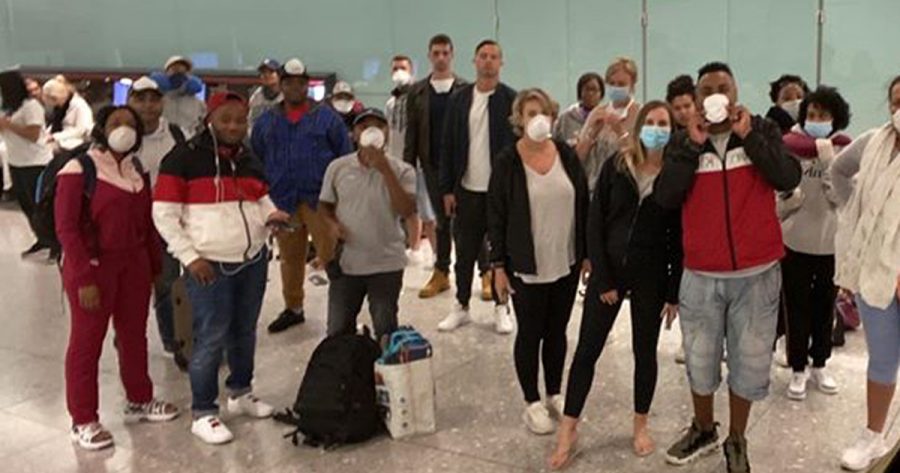 SA High Commission in London Says it Will Help South Africans Stranded at Heathrow Get Home "Safe"
Following SAPeople's story earlier today about over 100 South Africans who were stranded in transit at Heathrow Airport in the UK, unable to get home to South Africa, the SA High Commissioner in London has partly come to the rescue. The South Africans – mainly seasonal workers – got stuck after President Ramaphosa yesterday announced […]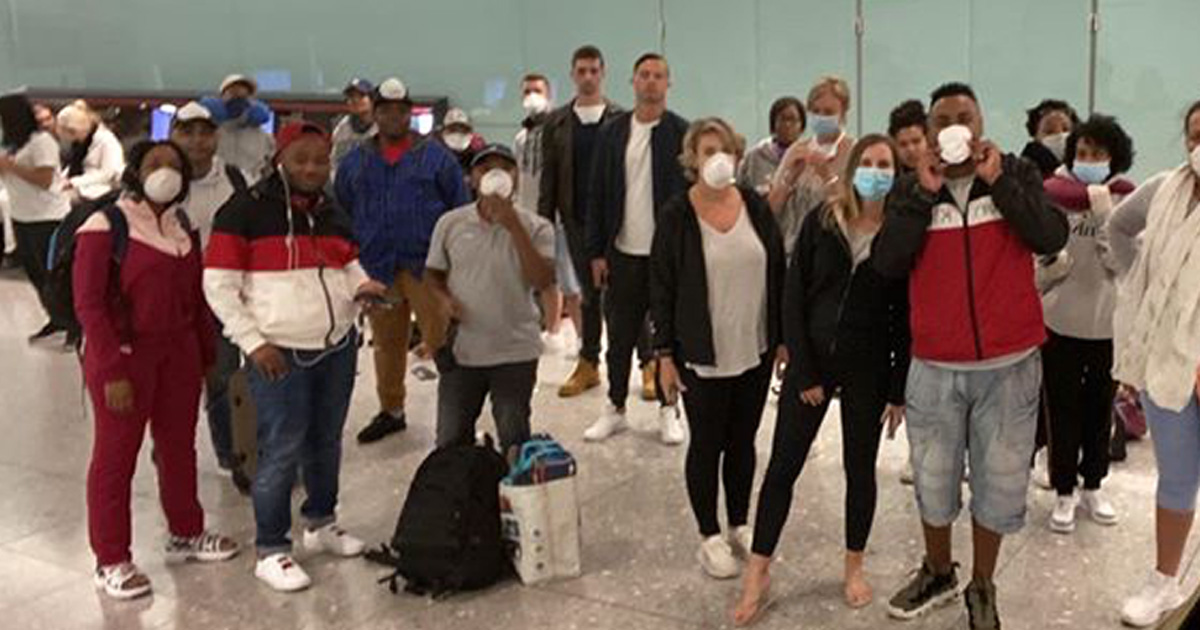 Following SAPeople's story earlier today about over 100 South Africans who were stranded in transit at Heathrow Airport in the UK, unable to get home to South Africa, the SA High Commissioner in London has partly come to the rescue.
The South Africans – mainly seasonal workers – got stuck after President Ramaphosa yesterday announced the closure of SA's airspace at midnight tonight (Thursday 26 March). These travellers were already in the air when the announcement was made. On their arrival at Heathrow, they were informed that their connecting flights had been cancelled (as they were only due to arrive in SA on Friday morning, after the lockdown at midnight).
Nobody at the airport was able to advise them on what alternative arrangements to make, and they were stuck in transit.
Fortunately the SA High Commissioner was alerted after their plight went viral.
According to Jared Hamer, who had flown in from Miami, the SA High Commissioner Nomatemba (Thembi) Tambo called him late Thursday afternoon and reassured him that "they're working tirelessly to fix the situation; they care, and they want to make sure that everyone gets home safe."
As it stands now, he says, the stranded South Africans are now being given a three-month temporary visa to remain in the UK while everything is sorted out.
However the High Commission is unable to assist with accommodation, meaning that many are still stranded. Fortunately for Jared, who works on a cruise liner, he is being put up in a hotel by his company
"The High Commissioner said they want to get us home as soon as possible," he says.
For any other South Africans flying in to Heathrow, Jared says "luckily this whole thing has been done now so that London Heathrow will know about it so that when they land, they can just go to the airline if they don't have a boarding pass and someone will have information on this".
He says they should go to Immigration, and let them know they're South African and SA is on lockdown. They should then be "painted with the same brush and given a 3-month temporary visa while we get our flights sorted."
The High Commissioner says it is working tirelessly to find out when these South Africans will be getting back to SA.
Jared said from him and the rest of the South Africans at Heathrow, from the bottom of their hearts: "Thank you for the platform and the support that you guys gave us to solve this." Thank you to the readers who shared the story and those who managed to make sure that it got to the right people.
The South African High Commission at Trafalgar Square and the Home Affairs Section at 15 Whitehall has been closed since 20 March 2020 because of the outbreak of the coronavirus.
A big thank you to the SA High Commissioner, and all those Embassy workers around the world, who have interrupted their own quarantines to help fellow South Africans.
UPDATE 01h00, Friday SA Time: Jared has finally found a hotel for the night. The first one he booked and paid for, turned out to be closed. Many others are also closed while London is in shutdown. Meanwhile, at Heathrow Airport a large group of South Africans are still stranded because the cruise liner company they work for has not offered to cover their accommodation, like Jared's has. Although so many kind South African expats in the UK have offered up rooms in their homes to those stuck at Heathrow, the group are supporting each other and staying together under one roof – Heathrow's!
One mother of a South African still at the airport told SAPeople: "My daughter is one of the people stranded in Heathrow without anywhere to go. She and about 60 other crew members are being pushed from pillar to post with no guidance or clear information about the situation. The SA borders are closed! No flights are allowed to land except cargo. These people (South Africans) have been on the airport all day. My daughter left Miami yesterday, expecting to be home tomorrow."
PLEASE NOTE:Many very kind South African expats in London and surrounding areas have offered accommodation to anyone stuck at the airport. If you need accommodation, please contact us at admin@sapeople.com