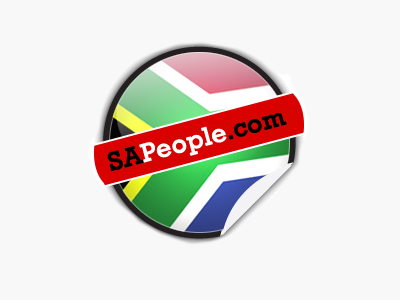 Archbishop Desmond Tutu Retires
Archbishop Desmond Tutu is retiring from public life, he announced in Cape Town today…while also praising South Africans for their contribution to the world. "We surprised ourselves in how we accomplished the World Cup with panache," said Tutu, during a press briefing today at Cape Town's St George Cathedral where he announced that he intends […]

Archbishop Desmond Tutu is retiring from public life, he announced in Cape Town today…while also praising South Africans for their contribution to the world.
"We surprised ourselves in how we accomplished the World Cup with panache," said Tutu, during a press briefing today at Cape Town's St George Cathedral where he announced that he intends to retire from public engagements when he turns 79 on October 7.
"We really are amazing. Apart from welcoming the world as we did and being able to be so efficient, despite and what many could say, because of our history which has made us reach out to others, that has left them breathless and I think the world needs that," he said.
"If we were a film, we would be shooting for an Oscar," said Tutu, whose only hope before he dies is to see South Africa become a "winning country".
"I long so much that we will become the country we have it in ourselves to become, a caring, not hugely successful, but one in which every South Africans feels they matter," he said.
"I would go to my grave lightly if we become a country that is caring, compassionate, gentle, sharing," he said.
Tutu who retired in 1996 as Archbishop of Cape Town, said the time had come to devote his time to quiet reflection, his family and reading.
"On the whole I will shut up, but sometimes I might not be able to resist, so bye bye," he quipped.
He emphasised that he would honour all existing appointments but would not add any new engagements to his schedule. He would limit his time to one day a week in the office until the office wound down in February next year.
While continuing with his involvement with the Elders and Nobel Laureate Group and with his support of the Desmond Tutu Peace Centre, he will however, step down from his positions as Chancellor of the University of the Western Cape and as a representative on the UN's Advisory Committee on the Prevention of Genocide.
"I think I've done as much as I can, and I really do need time for other things that I have wanted to do. I really want a little more quiet," said Tutu, adding that there were "superb" people that could takeover from the advocacy work he had done.
He said the time has now come to slow down, sip Rooibos tea with his wife in the afternoon, watch cricket and travel to visit his children and grandchildren rather than to conferences and conventions and university campuses.
Tutu said he would remember the day he had introduced former President Nelson Mandela as the South Africa's newly elected president as one of his best day's ever. About that day, Tutu said: "I said God if I die now I really don't mind".
He said while former President Thabo Mbeki would be remembered for his involvement in peacemaking in Africa, there were hopeful developments in President Jacob Zuma's administration in the battle to tackle HIV and AIDS.
Turning to his health, he said though he still had prostate cancer it was at a mild stage. "I am as fine as one could hope to be. I don't propose to climb Table Mountain, but I'm not likely to keel over," he joked.
He said his only "little panic" was that he once wanted to be a physician and added that he always wanted to know what it was like to be taller.
Source – BuaNews