South African Government Withdraws Support for Miss SA Pageant as Miss Universe in Israel Approaches
The South African government says it has withdrawn its support and that of South Africa for the Miss South Africa pageant, following the pageant's "intransigence and disregard of advice against partaking in the Miss Universe pageant scheduled to be held in Israel during the month of December 2021". The Department of Sports, Arts and Culture […]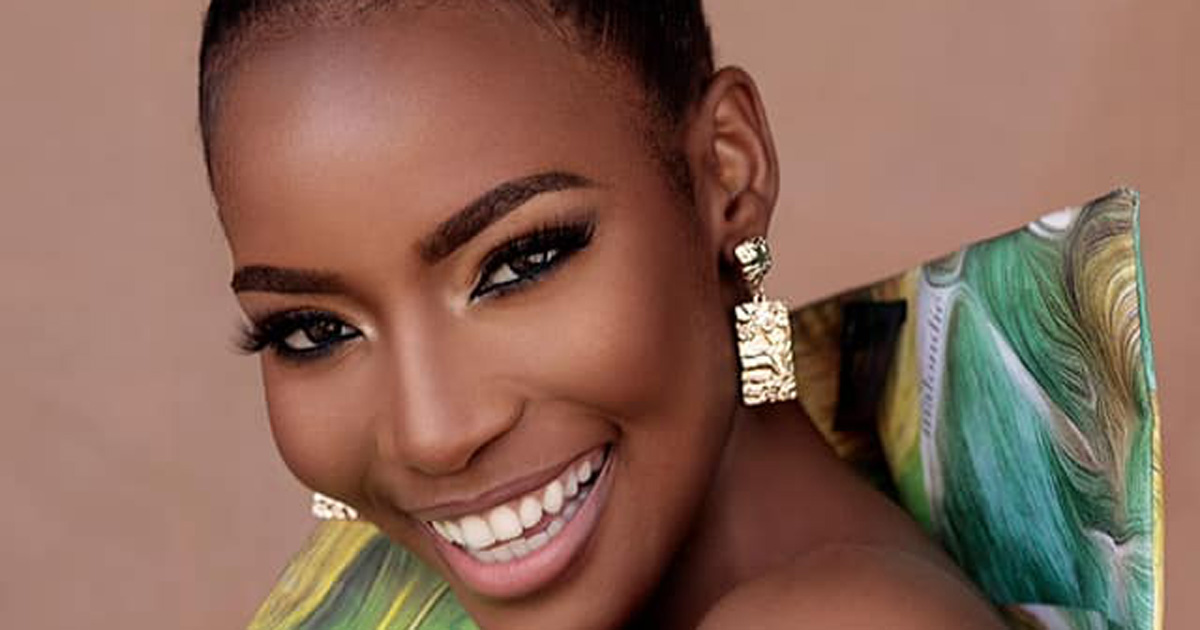 The South African government says it has withdrawn its support and that of South Africa for the Miss South Africa pageant, following the pageant's "intransigence and disregard of advice against partaking in the Miss Universe pageant scheduled to be held in Israel during the month of December 2021".
The Department of Sports, Arts and Culture said in a statement at around 18h00 on Sunday evening:
"Following unsuccessful consultations initiated by the Ministry of Sport, Arts and Culture, it has proven difficult to persuade the Miss SA pageant organisers to reconsider their decision to partake in the Miss Universe event scheduled to be held in Israel during the month of December 2021.
"What during initial consultations appeared like engaging, constructive and progressive discussions, was later met with an unpleasant demeanour that is intransigent and lacking appreciation of the potential negative impact of such a decision on the reputation and future of a young black woman (Miss SA Lalela Mswane).
"The atrocities committed by Israel against Palestinians are well documented and Government, as the legitimate representative of the people of South Africa, cannot in good conscience associate itself with such."
The Department said that in its attempt to demonstrate what taking part in Miss Universe means for South Africans, and many others across the world, the Miss SA pageant organisers were referred to Archbishop Emeritus Desmond Tutu's views following his visit to the area. The SA government said the Archbishop's views indicated he felt Israel was guilty of the apartheid treatment of Palestinians, when he said, "Their humiliation is familiar to all black South Africans who were corralled and harassed and insulted and assaulted by the security forces of the apartheid government."
The Department said that whilst appreciative of the likely impact on the individual interest of the current Miss South Africa, the Minister of Sport, Arts and Culture strongly believes that reasons that require withdrawal far outweigh individual interests.
"If anything, by withdrawing, Miss South Africa's reputation and overall standing will be far more advanced in South Africa and internationally in comparison to a once off event that can prove disastrous to her future and public standing as a young, black woman," explained Minister Nathi Mthethwa.
"Our first preference was to try and find each other so as to issue a joint media statement. This has regrettably been unsuccessful, hence the decision now to publicly distance Government and the people of South Africa from Miss SA pageant organiser's stance on this matter. But even so, we still hope some common sense will prevail in the interest of the reigning queen, Lalela Mswane; and we remain open for discussions in that regard."
Miss South Africa CEO's statement
On Tuesday, 9 November, the Miss South Africa pageant released a statement saying that Miss South Africa, Lalela Mswane, would be representing SA at the Miss Universe competition in the "picturesque" Israeli resort town, Eilat, on 13 December.
The Miss SA CEO, Stephanie Weil, said contrary to fake news that Lalela had pulled out, the organisation was "thrilled to be able to make Lalela's childhood dream – to wear the crown while representing her country globally – come true".
Weil pointed out that Mswane has spoken out openly about being bullied as a child, and implied she was being bullied again to not fulfil her ambition.
Weil said a "very, very small, but extremely vocal, group" had attempted, and failed, to derail Mswane's chances at the prestigious international pageant. As the reigning Miss South Africa Lalela is meant to be joining participants from almost 70 countries.
"South Africa was placed very firmly in the 21st century when Zozibini Tunzi, proudly wearing her natural hair without trying to conceal it under a weave or a wig, was crowned Miss Universe. Her refusal to bow down to pressure to look a certain way was groundbreaking, and opened the door to diversity and the rise of the individual as opposed to look-alikes.
"Like her, Lalela will be a role model to young women – not just across the country, but across the African continent. Anyone who wants to rob Lalela of her moment in the spotlight is unkind and short-sighted. She is the shining beacon for young women everywhere, showing them that being beautiful while being clever and educated is very possible.
"We are not a political organisation and The Miss Universe pageant is not a politically inspired event."
Brand South Africa said in a statement last Monday (8 Nov) that "Brand SA supports the position of the government. Furthermore, Brand South Africa acknowledges that Miss SA is a private entity with a right to conduct its business in line with its commercial mandate. Importantly, the Miss Universe Organization (MUO) is a global, inclusive organization that celebrates women of all cultures and backgrounds and empowers them to realise their goals through experiences that build self- confidence and create opportunities for success."
MORE