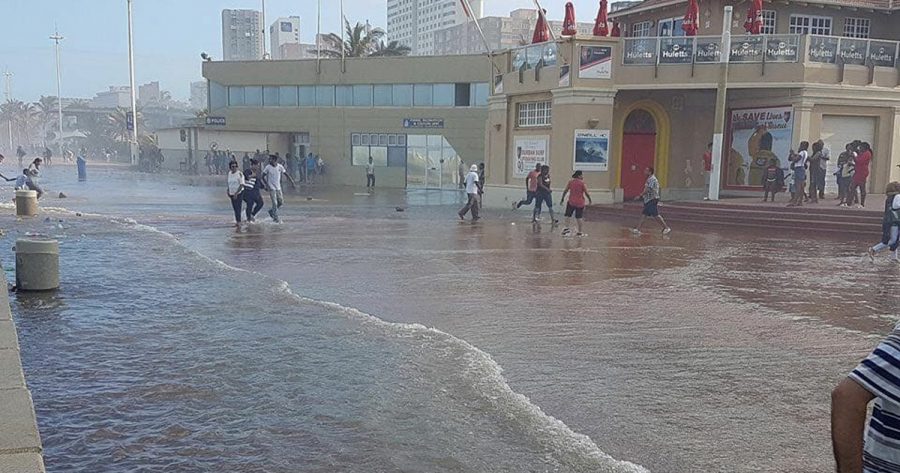 Tragedy in Durban as Big Waves Wash 7-Year-Old Girl Off Pier
A seven-year-old girl was tragically killed on Sunday – 21 January 2018 – when a huge freak wave washed her off the pier at Durban's North Beach, South Africa. Rescue Care Emergency Medical Services said: "Tragedy has struck on Durban North Beach where a 7-year-old girl has drowned. Reports suggest she was standing on the […]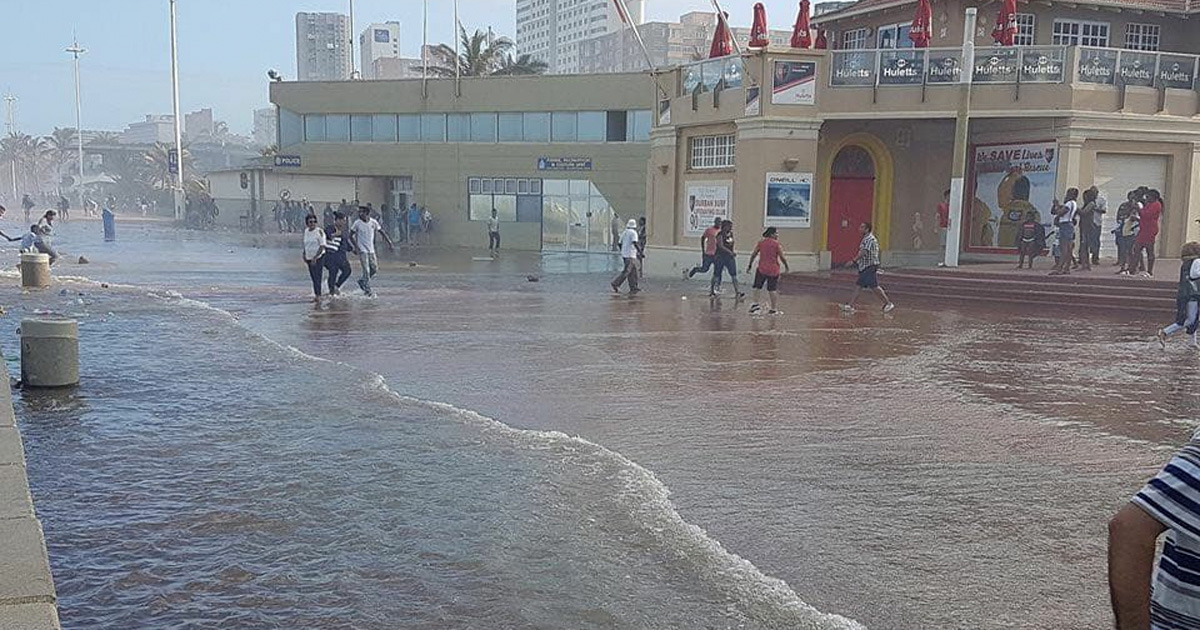 A seven-year-old girl was tragically killed on Sunday – 21 January 2018 – when a huge freak wave washed her off the pier at Durban's North Beach, South Africa.
Rescue Care Emergency Medical Services said: "Tragedy has struck on Durban North Beach where a 7-year-old girl has drowned. Reports suggest she was standing on the pier when she was washed off by a large wave.
Lifeguards launched a boat to rescue her, and she was brought to shore and taken to the Lifesaving Tower where CPR was administered.
A spokesperson for Rescue Care said their Advanced Life Support Paramedics attempted a resuscitation, however it was sadly unsuccessful.
The spokesperson said that the South African Police Services (SAPS) will be investigating the incident. SAPS was on the scene. The girl is believed to have been from Gauteng and had been walking on the pier with her mother and brother.
Witnesses on the beach today said the big waves were probably caused by Cyclone Berguitta which passed Mauritius a few days ago. The wave which washed the girl into the rough seas was described as a "monster wave" and a freak wave.
One witness, Nadasen Koopasamy, told IOL: "The waves were crashing over the side of the pier. This must have been a monster wave for it to pull the kid off it. I heard screams and people pointing into the waves. A man saw the girl in the surf and dived in to help, but the waves were too strong for him. He swam back to shore."
https://www.facebook.com/rivaaj.ramdas/posts/10214210106263286
https://www.facebook.com/rescuecareza/videos/1599280270152906/
https://www.facebook.com/qcwatch/posts/2458973730993722
https://www.facebook.com/neil.christophers.9/posts/767201140134382
https://www.facebook.com/SAPeople/posts/10155000377336949