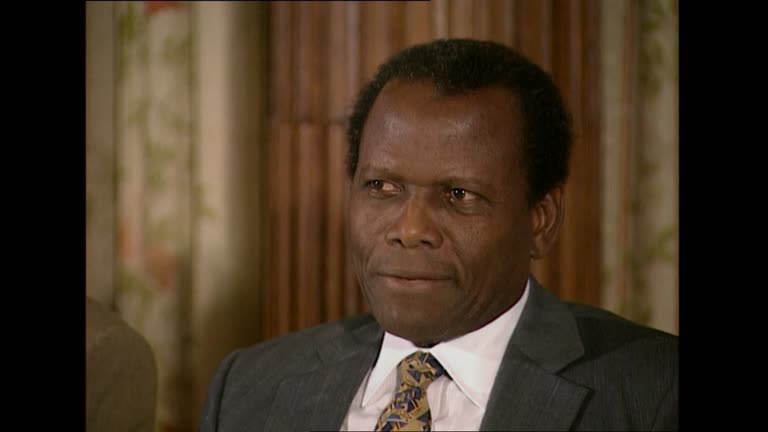 Tributes Pour In After Sidney Poitier Passes Away at 94
Sidney Poitier, the first black man to win a Best Actor Oscar (for 'Lilies of the Field'), has sadly died at the age of 94. The news was announced by the Bahamian Ministry of Foreign Affairs on Friday. Tributes have poured in from around the world for the brilliant actor, director and activist, a man […]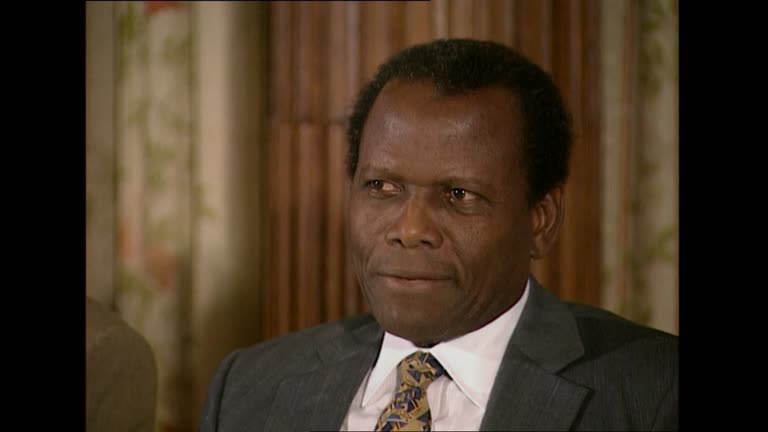 Sidney Poitier, the first black man to win a Best Actor Oscar (for 'Lilies of the Field'), has sadly died at the age of 94. The news was announced by the Bahamian Ministry of Foreign Affairs on Friday. Tributes have poured in from around the world for the brilliant actor, director and activist, a man who was born in poverty and had just one year of formal schooling… but who conquered the world and prejudices with his talent and dignity.
Poitier was born prematurely in Miami, USA, on 20 February 1927, surprising his farming parents who were visiting the city from the Bahamas. He grew up on a tomato farm (in the Bahamas) and struggled against poverty, illiteracy and prejudice to become one of the first Black actors to be known and accepted in major roles by mainstream audiences.
"I was raised by my parents to be an instrument for change, for good, for respect for irreplaceable qualities of human being. That's who I am," he said at an award ceremony in Cannes, France, in 2009.
Poitier's South African films
Poitier starred in two South African films – 'Cry, The Beloved Country' in 1951 and TV movie 'One Man One Vote' (as Nelson Mandela opposite Michael Caine's FW de Klerk) in 1996.
At the time, Poitier said on returning to South Africa after the end of Apartheid: "It's difficult to describe, I don't think there are sufficient words to, because there are feelings about the two experiences that are so strong. I spent 11 weeks here making 'Cry, The Beloved Country' and they were very impressive weeks on my psyche and coming back now, I came back with all that which I took away and when we landed at the airport here in Cape Town, within minutes I began to feel a difference."
Tributes for Sidney Poitier
Oprah Winfrey led tributes today, saying it was her honour to have loved Poitier as a mentor, friend, brother and confidant. She said: "For me, the greatest of the 'Great Trees' has fallen. He had an enormous soul I will forever cherish."
Sidney Poitier 🕊 pic.twitter.com/otVjSFHaw8

— Oprah Winfrey (@Oprah) January 7, 2022
Poitier broke through racial barriers and inspired generations. Known for portraying dignified heroes in films like 'To Sir With Love' and 'Guess Who's Coming to Dinner' (where he played a black man engaged to a white woman), he once said the racial significance of his career meant he "felt very much as if I were representing 15, 18 million people with every move I made".
Former US President Barack Obama said: "Through his groundbreaking roles and singular talent, Sidney Poitier epitomized dignity and grace, revealing the power of movies to bring us closer together. He also opened doors for a generation of actors. Michelle and I send our love to his family and legion of fans."
Former British tabloid editor and international TV presenter, Piers Morgan, tweeted: "Had the pleasure of meeting Sidney Poitier and his delightful wife Joanna (Shimkus) at a dinner party at Jackie Collins' LA home a few years ago, and they told me this lovely story which I wrote about in my Mail diary. They had one of the great Hollywood marriages."
Had the pleasure of meeting Sidney Poitier and his delightful wife Joanna at a dinner party at Jackie Collins' LA home a few years ago, and they told me this lovely story which I wrote about in my Mail diary. They had one of the great Hollywood marriages. 👇👇 pic.twitter.com/MfCoXa8zHf

— Piers Morgan (@piersmorgan) January 7, 2022
Shimkus was Poitier's second wife, with whom he had two children. He had four daughters with his first wife, Juanita Hardy; and also leaves behind eight grandchildren and three great-grandchildren.
Filmmaker Rob Reiner said: "To be in the presence of Sidney Poitier was to be in the presence of grace, dignity, and humanity. And a pretty great actor too. R.I.P."
As Reuters reported, Poitier created a distinguished film legacy in a single year with three 1967 films at a time when segregation prevailed in much of the United States: in 'Guess Who's Coming to Dinner' he was engaged to a white woman; in 'In the Heat of the Night' (which had two sequels) he played a police officer confronting racism during a murder investigation; and in 'To Sir With Love' he was a teacher in a tough London School.
Poitier had won his history-making best actor Oscar in 1963, playing a handyman who helps German nuns build a chapel in the desert. Five years before that Poitier had been the first Black man nominated for a lead actor Oscar for his role in 'The Defiant Ones'.
Reuters pointed out: "Poitier picked his roles with care, burying the old Hollywood idea that Black actors could appear only in demeaning contexts as shoeshine boys, train conductors and maids."
Poitier once remarked that he got to Hollywood "on my terms. My terms meant that I would get there if I accepted, as I perceived myself. I was an African-American actor, that was who I was."
Oscar winning actor Denzel Washington once told Poitier, at a public ceremony: "I love you, I respect you, I imitate you."
As a director, Poitier worked with his friend Harry Belafonte and Bill Cosby in "Uptown Saturday Night" in 1974 and Richard Pryor and Gene Wilder in 1980's "Stir Crazy."
From 1997 to 2007, Poitier also served as Bahamian Ambassador to Japan.
Apple CEO Tim Cook tweeted on Friday: "An undeniable presence both on-screen and off, Sidney Poitier inspired generations with his talent, his grace, and his unrelenting commitment to justice and equality. May he rest in peace."
UPDATE 18 JAN '22: According to Poitier's death certificate, the cause of death was due to a combination of heart failure, Alzheimer's dementia and prostate cancer.
1964: Sidney Poitier's Oscars acceptance speech after he became the first Black man to win an Academy Award for Best Actor

— philip lewis (@Phil_Lewis_) January 7, 2022
Sidney Poitier, who has died at age 94, was modest about his career, despite his role in changing American perceptions of race and opening the door to a new generation of Black actors. https://t.co/NCYi7kj13i pic.twitter.com/BxCkb6QxwQ

— The New York Times (@nytimes) January 7, 2022
Watch Sidney Poitier meets Nelson Mandela, 18 May 1996