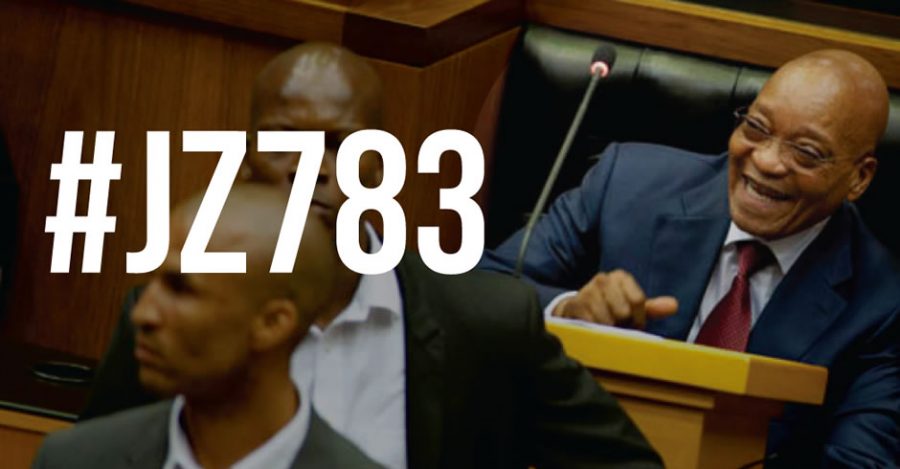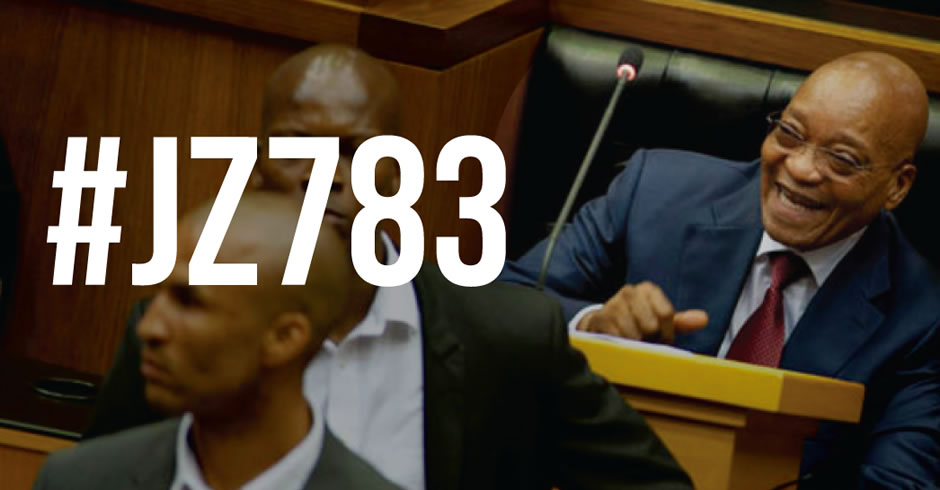 WATCH: DA Walks Out of Parliament Over "JZ 783" Reference
The Democratic Alliance (DA) walked out of Parliament today after Speaker Baleka Mbete threw one of their MPs, Denise Robinson, out of the House for saying "JZ 783″… which refers to the 783 charges of corruption against South Africa's President Jacob Zuma. Mbete said Robinson was "casting aspersions" and ordered her to withdraw the statement or leave the […]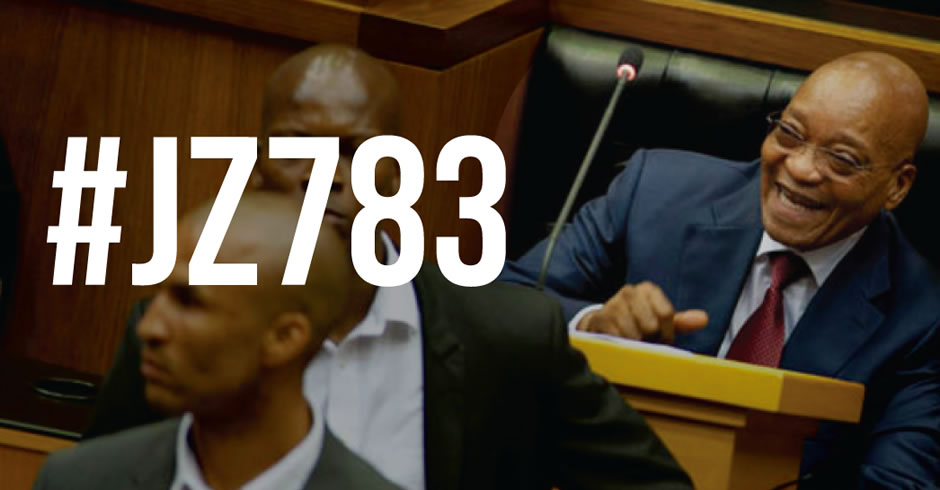 The Democratic Alliance (DA) walked out of Parliament today after Speaker Baleka Mbete threw one of their MPs, Denise Robinson, out of the House for saying "JZ 783″… which refers to the 783 charges of corruption against South Africa's President Jacob Zuma.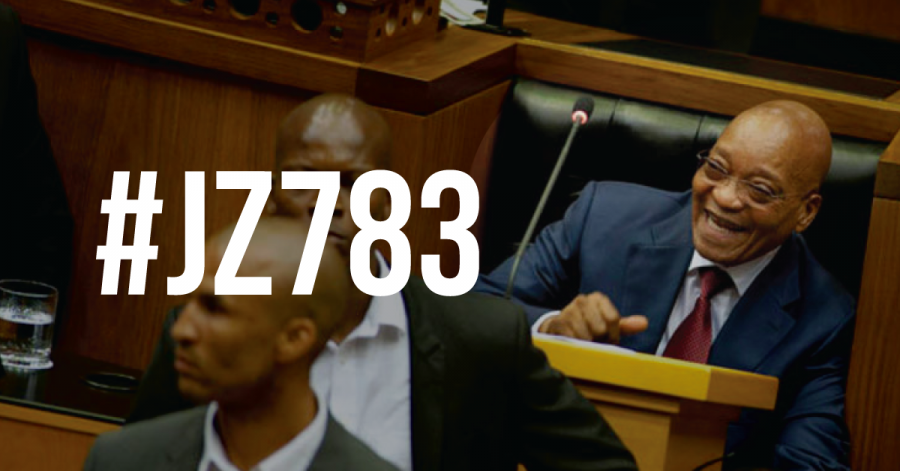 Mbete said Robinson was "casting aspersions" and ordered her to withdraw the statement or leave the podium and the House. The DA said Mbete "again exposes herself as a speaker who is out of her depth, blatantly biased and unable to understand and apply the rules".
The DA's John Steenhuisen told Mbete, before leaving the House, that her ruling was wrong and "we will see you in Court and embarrass you again, Madame Speaker".
The DA has called on Mbete to step down for tomorrow's Questions to the President as, they assert, she will "stop at nothing to shield JZ 783".
The DA also called for the NPA (National Prosecuting Authority) to reinstitute the 783 charges, as per the Supreme Court of Appeal.
The opposition party also posted the video below on social media and said "RETWEET this far and wide".
Watch Video: The ANC in Parliament refuses to let MPs say

#JZ783

.
On Twitter (being South Africans, the JZ783 Jokes have already begun):
When you get off flight #JZ783 and the first person you greet is #Dora pic.twitter.com/TCReexz0fB

— Christo (@ChristoThurston) November 22, 2016
Seven-Eight-Three – a number even Number One can say right.#Zuma #JZ783 pic.twitter.com/Tm024AYEzg

— Ministry of Parody (@ParodyMinistry) November 22, 2016
Time for Zuma to put the correct licence plates on his convoy vehicles.#JZ783 pic.twitter.com/UvHStF4fPU

— Jacques Maree (@JacquesMaree73) November 22, 2016
I can publicly CONFIRM today that the Hawks will be investigating the our State Capture corruption charges against #JZ783 – @MmusiMaimane

— Democratic Alliance (@Our_DA) November 22, 2016
RETWEET if you agree:

Baleka Mbete should NOT preside over Questions to the President tomorrow

She will stop at nothing to shield #JZ783 pic.twitter.com/yK8D9088o7

— Democratic Alliance (@Our_DA) November 22, 2016
#JZ783 MP's have less freedom of speech in Parly than the public do The ANC have lost it – protecting one man while stifling free speech

— Michael Waters (@MichaelWatersMP) November 22, 2016