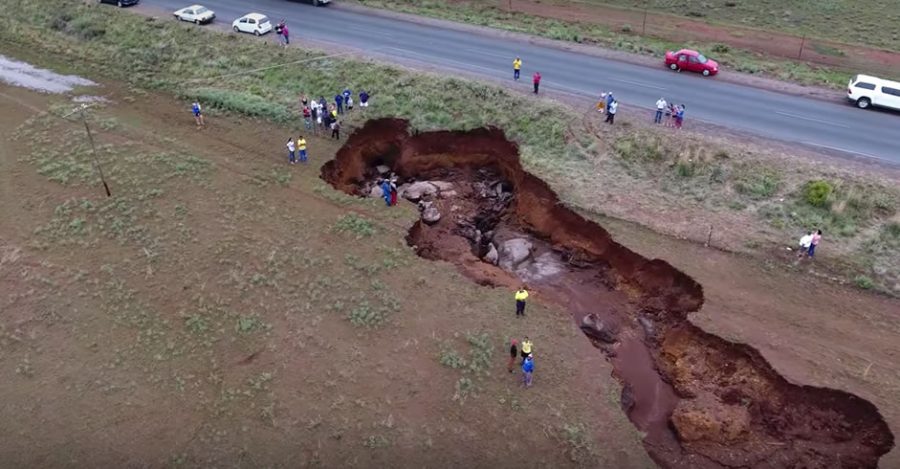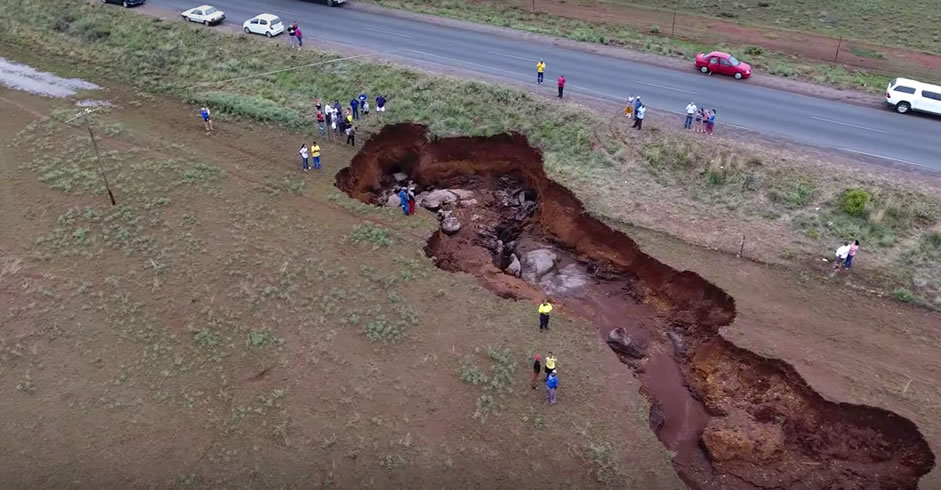 Yikes! Major Sinkhole Threatens to Swallow Road to Kuruman in South Africa
Two videos – including drone footage and a close-up view – show a massive and developing sink hole that is threatening to swallow part of the R31, between Daniëlskuil and Kuruman, in the Northern Cape, South Africa! Both videos were filmed just over a week ago, on 12 January 2017. The Department of Roads and Public Works has […]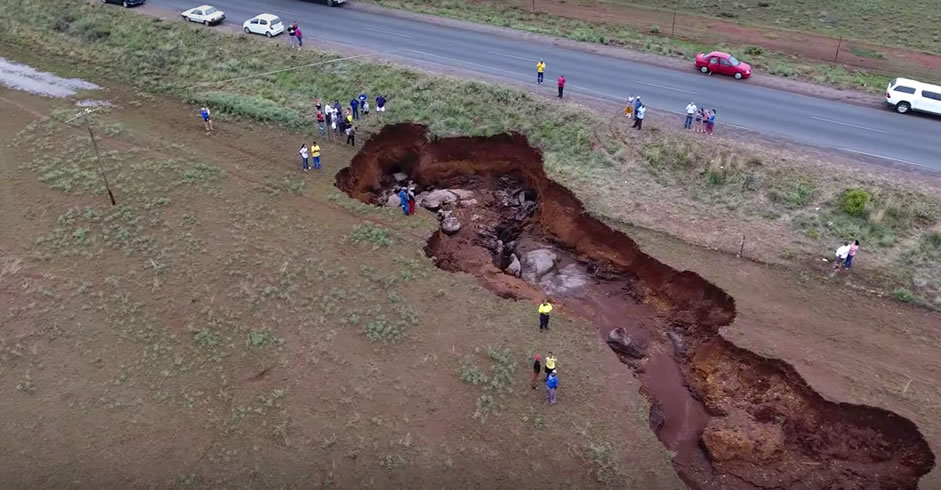 Two videos – including drone footage and a close-up view – show a massive and developing sink hole that is threatening to swallow part of the R31, between 
Daniëlskuil and Kuruman, 

in the Northern Cape, South Africa!

Both videos were filmed just over a week ago, on 12 January 2017. The Department of Roads and Public Works has permanently closed the road after locals from Kuruman shared the videos and their safety concerns with the sinkhole encroaching so close to the road.

According to local reports the sink hole was formed a couple of weeks ago after heavy rains in the region.

A couple of spelunkers (cave explorers) have already climbed down to explore the holes. Netwerk24 reported that Karin Human said she found the walls to be "almost like boulders in a river – there were no sharp edges" and that at a few places "there were extraordinary crystals that are thousands of years old". 
Drone View of the sinkhole on the R31 between Danielskuil and Kuruman, Northern Cape, South Africa
Filmed by Hendrik van Hunks. At the time he said it appeared to be about 300 metres long.
Here's another more close-up view of the sinkhole
This video was also filmed on 12 January 2017
R31 between Danielskuil and Kuruman is permanently closed, due to a sink hole.Pic via BW Buurtwag pic.twitter.com/iscHfG1JiC

— Arrive Alive (@_ArriveAlive) January 12, 2017