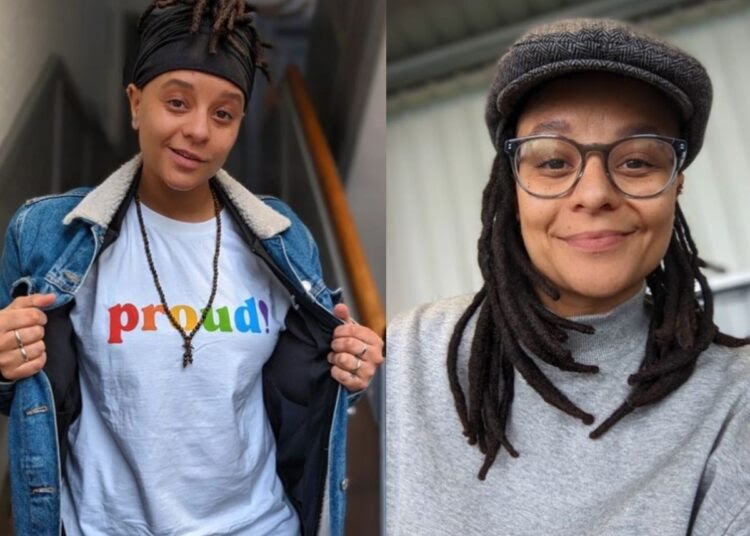 'Happy birthday': YOTV's Sade Giliberti turns 38 [photos]
Former YOTV presenter Sade Giliberti recently turned 38 years old. A social media user congratulating her wrote, 'Wishing you all the best'. Sade Giliberti celebrated her 38th birthday. Image via Twitter @Olwe2Lesh /via Instagram @sadegiliberti Former YOTV presenter Sade Giliberti recently celebrated her birthday on 18 April and received sweet messages congratulating her online as she […]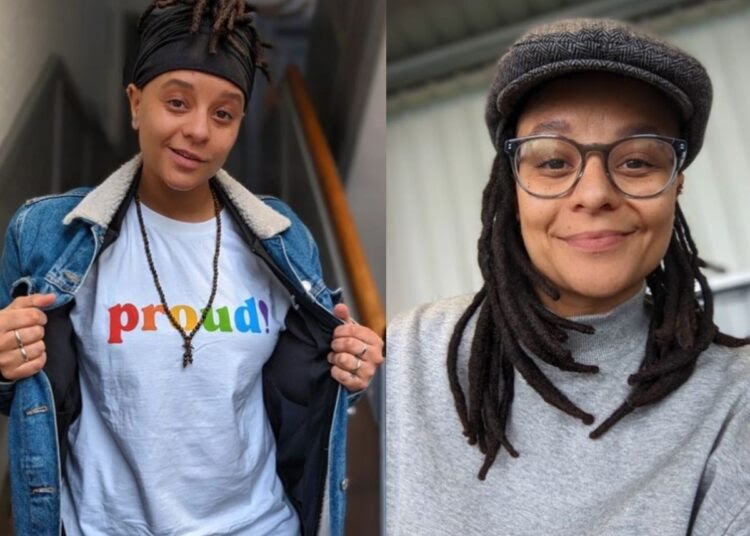 Former YOTV presenter Sade Giliberti recently turned 38 years old. A social media user congratulating her wrote, 'Wishing you all the best'.
Sade Giliberti celebrated her 38th birthday. Image via Twitter @Olwe2Lesh
/via Instagram @sadegiliberti
Former YOTV presenter Sade Giliberti recently celebrated her birthday on 18 April and received sweet messages congratulating her online as she turned another year.
'LIKE FINE WINE': SADE GILIBERTI CELEBRATES HER 38TH BIRTHDAY
Along with Sipho 'Psyfo' Ngwenya and Carly Fields, Giiberti is one of the childhood stars that many people in Mzansi grew up loving to watch on the SABC 1's teen variety show.
However, as time goes by, even childhood stars also grow up. When she was 19-years-old, Giliberti reportedly bravely came out to her father as a lesbian, Sowetan LIVE reported.
ALSO READ: Sade Giliberti features in new film about LGBTQ cyberbullying
She was quoted as saying,
"There was a possibility that this could have 'ruined my career'. My father feared the same thing' more so he feared for my safety."
According to her socials, Giliberi is now an actor living in the United Kingdom and looks to be in a happy relationship with a blonde woman whom she's been with for eight years, Times LIVE reported.
ALSO READ: 'Spending taxpayer's money': Huli Ravele calls out government
On Tuesday, Mzansi's childhood star made her birthday announcement on her timelines and captioned,
"Hello, 38! ?"
View this post on Instagram
Not only did Giliberti receive messages from friends and fans wishing her well on her birthday, but, others reminded her that she played a significant part in their own childhoods, and even voiced that they were still her greatest fans even years after she left the show.
ALSO READ: 'No ways': Mzansi reacts to YOTV presenter Carly Fields turning 41
CHECK OUT SOME OF THE CHILDHOOD STAR'S BIRTHDAY MESSAGES FROM HER ONLINE FOLLOWERS BELOW…
"Like fine wine my friend … happy birthday ?," @zeena.edwards commented.
"Happy birthday Sade! Sending lots of love ?," @togetherbandofficial wrote.
"Happy birthday sunshine. Wishing you all the best for the coming year ???," @michelleb_online said.
"Grew up watching you & trust me I'm still a fan. Happy birthday fave, may you have many more ❤️❤️❤️❤️❤️❤️," @writers_gon_write wrote.
"Happy birthday Sade, have an awesome one. ❤️❤️," @bubbles_ane said.
"Happy ? day… to many more trips around the sun. ???," @kim_de_morny replied.
ALSO READ: 'Send this to a significant other': Nota on Hulisani Ravele's bikini pic