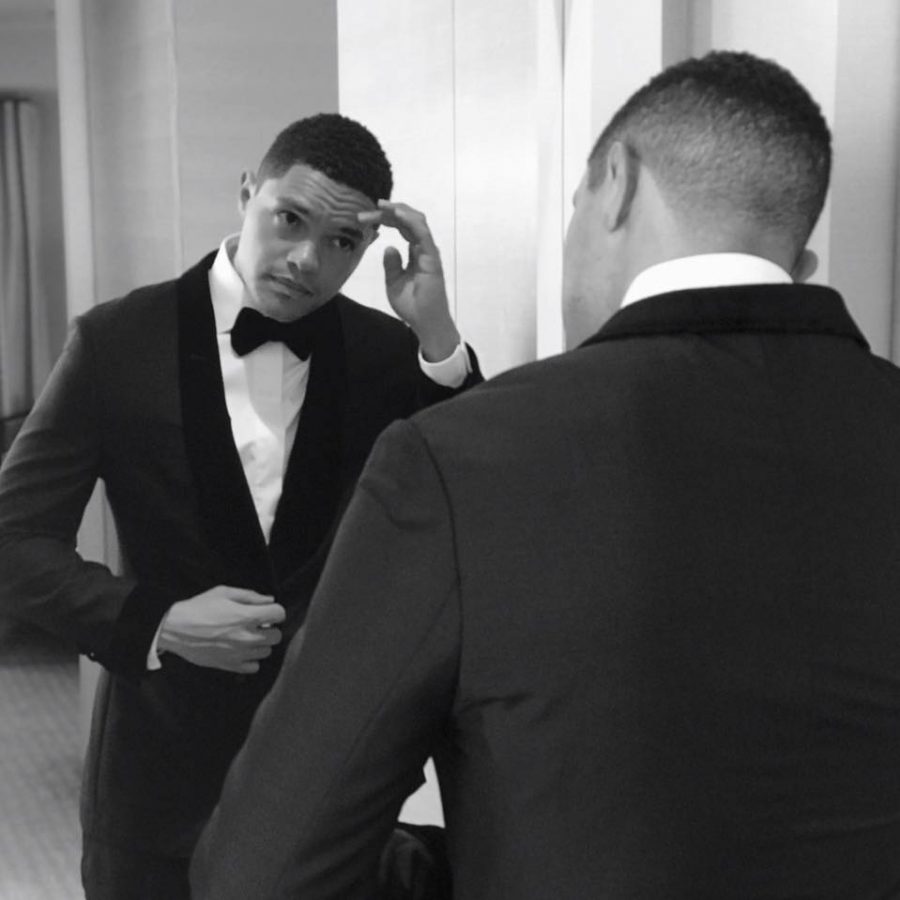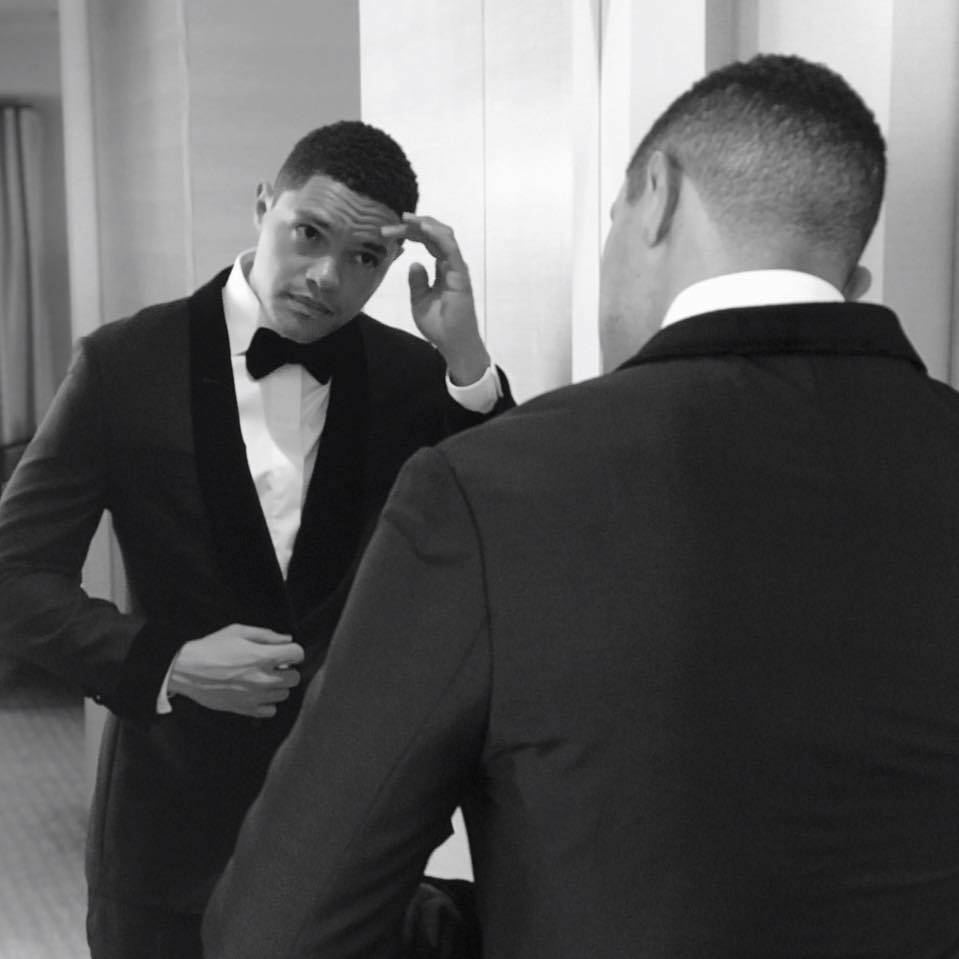 Trevor Noah Selected as Oscars Best Pictures Presenter, Joining Barbra Streisand and Others
South African comedian Trevor Noah has been selected to be one of the presenters at the Academy Awards on Sunday in the USA. The Oscars® production team made the announcement on Wednesday… a great surprise birthday present for Trevor who turns 35 today! The comedian, who grew up in Soweto, is already becoming a household […]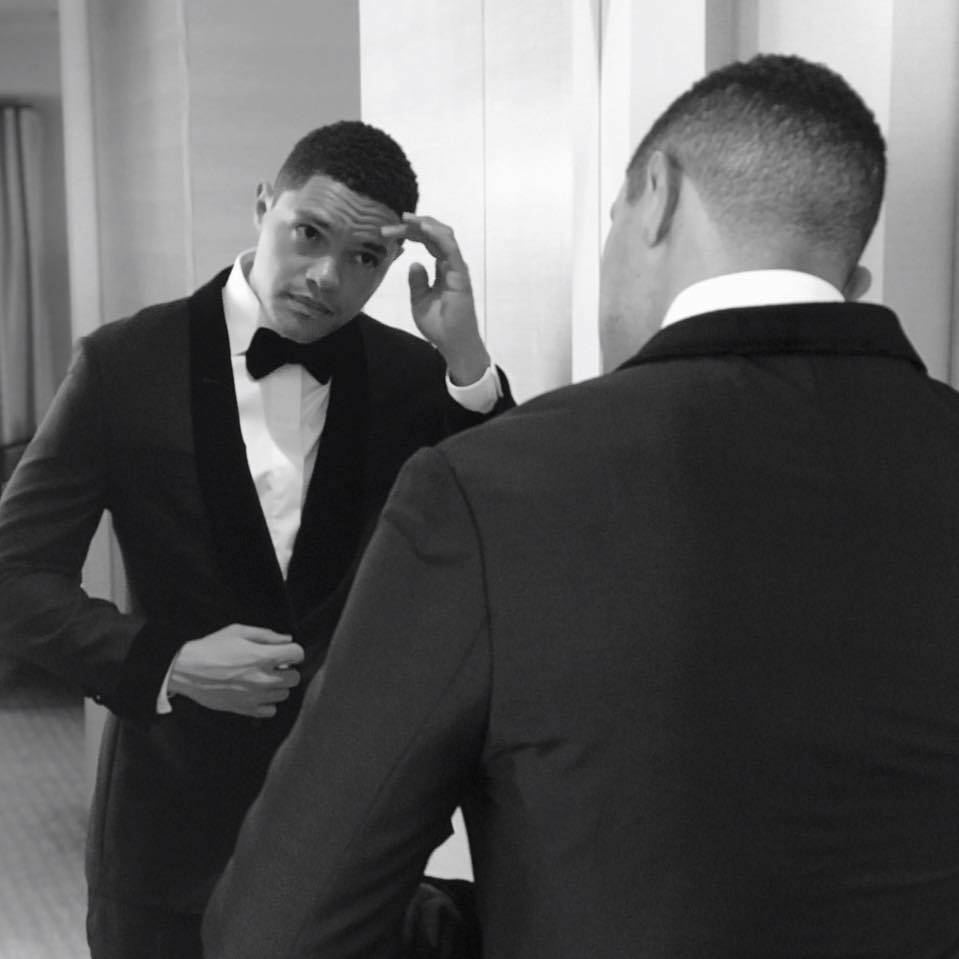 South African comedian Trevor Noah has been selected to be one of the presenters at the Academy Awards on Sunday in the USA. The Oscars® production team made the announcement on Wednesday… a great surprise birthday present for Trevor who turns 35 today!
The comedian, who grew up in Soweto, is already becoming a household name around the world, and this will further propel him into the global spotlight – the show is broadcast in more than 225 countries and territories.
Trevor's name was released in Round 4 of the presenter announcements, an important category. The 11 'unique talents' in this round will introduce the eight Best Pictures nominees!
So hopefully we may see Trevor introducing Black Panther, which is set in the imaginary land of Wakanda in Africa… and which has made history by scooping the first ever Best Picture nomination for a superhero movie.
Alongside Trevor, the other presenters of Best Pictures are: Chef José Andrés, Dana Carvey, Queen Latifah, US Congressman John Lewis, Diego Luna, Tom Morello, Mike Myers, Amandla Stenberg, Barbra Streisand and Serena Williams.
At a quick glance it looks like Dana Carvey and Mike Myers (who did that brilliant car scene performing to Bohemian Rhapsody in 'Wayne's World') will present 'Bohemian Rhapsody' (which Myers also co-stars in); Lewis will present 'Vice' about Dick Cheney, Streisand will present 'A Star is Born' since she starred in the 1976 version…
Oscars® show producer Donna Gigliotti isn't giving it away yet. She said: "We are thrilled to assemble this well-known array of film lovers to introduce and share their reflections on the Best Picture-nominated movies."
Trevor's not the only South African expat who'll be up on stage. Fellow South African Charlize Theron was one of the presenters announced in one of the earlier rounds.
Over 40 award presenters have so far been announced. They are:
Elsie Fisher, Danai Gurira, Brian Tyree Henry, Michael B. Jordan, Michael Keaton, Helen Mirren, John Mulaney, Tyler Perry, Pharrell Williams, Krysten Ritter, Paul Rudd and Michelle Yeoh.
Javier Bardem, Angela Bassett, Chadwick Boseman, Emilia Clarke, Laura Dern, Samuel L. Jackson, Stephan James, Keegan-Michael Key, KiKi Layne, James McAvoy, Melissa McCarthy, Jason Momoa and Sarah Paulson.
Awkwafina, Daniel Craig, Chris Evans, Tina Fey, Allison Janney, Brie Larson, Jennifer Lopez, Frances McDormand, Gary Oldman, Amy Poehler, Sam Rockwell, Maya Rudolph, Charlize Theron, Tessa Thompson and Constance Wu.
The 91st Oscars will be held at the Dolby Theatre® at Hollywood & Highland Center® in Hollywood, and will be televised live in the US at 8 p.m. ET/5 p.m. PT.
#HappyBirthdayTrevor #Congrats #MakingSouthAfricansProud
WATCH Trevor Noah on Trump's Dog Rant and African Fathers
https://www.facebook.com/TrevorNoah/videos/1486435281491144/?__xts__%5B0%5D=68.ARBdNjB3AeU_GSfKq7o5RV1fXGsdtUP3gFXXrcw5s4RuIEl9zQS09gbE5-CV8z9BSYbvZdABy0QxHHmtp1R62DU-bT-vmBxMAudEl-J2ZDbnJvK1oFh6cwDcFbzjjGDnfIj8ZdUBfDQpi7L1IcBgfIQNs08F3lp0F12_iWU_byGQq2fF5Kw5kKCWVmsvtmyaGGOJWGqBWi7sxZypfFUR9jigAb4jTokx52gEr8bWHqcTVWWE5f4wkGDCkrjp8sf9UbU8pNsbIx0Oxr5gRGoFdzvQLZ1cFzvKB1Q3dkVkVY_YAtZwkmk7iD3l_vLXfNySTQbCDtk1g2mL6gTQBssTRtr23G0&__tn__=-R