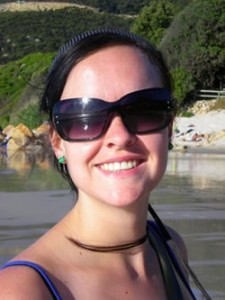 Fab Tours of Jo'burg for the Locals
Past Experiences is a fabulous new Johannesburg company that specialises in archeological experiences in South Africa and offers unique tours around Jo'burg for the locals. We spoke to archeologist Jo Buitendach, whose inspiration it was to start this company. Tell us a little about Past Experiences As a company, one of our most important values […]

Past Experiences is a fabulous new Johannesburg company that specialises in archeological experiences in South Africa and offers unique tours around Jo'burg for the locals.
We spoke to archeologist Jo Buitendach, whose inspiration it was to start this company.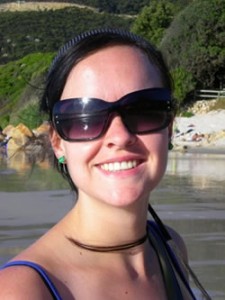 Tell us a little about Past Experiences
As a company, one of our most important values is our passion for South Africa, particularly Joburg! We also feel that many tour companies cater for overseas travellers and so locals can't afford to experience their own country the way overseas visitors do! Thus we have come up with an exciting "Tour of the Month" concept. On at least one Saturday each month we are offering a really fun and completely unique tour aimed at locals. This is not a big money-making venture for us – rather it is to showcase our amazing city!
We really are trying to be unique and create a total experience for those who come on our tours. We also want to showcase this city in a completely new way – we want people to interact with it and those who live here, not just sit in a tour bus and listen to a guide.
We can tailor-make any experience according to budget, time and specialised interests – but we do specialise in archaeological tour experiences in Gauteng and Limpopo – all lead by a registered archaeologist (me!)..which makes us totally unique! I also love the history of Gauteng and so we run a number of really unique tours in the province. Our newest offering is a team build experience for corporates and schools at the Origins Centre – with the theme "We are one".
What inspired you to become an archeologist?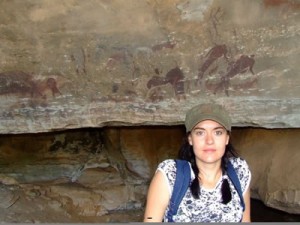 I went overseas after Matric and worked in many of the major museums in London – including the British Museum. It is here that I found a love for archaeology, history and the past. I decided to come home and attend Wits University, where i did a degree in archaeology and history. During these years I learnt a great deal about Southern African Archaeology – and became absolutely passionate about it (I don't think that any country rivals what we have!). I then carried on with my Honours in Archaeology.
Through my degree I was always interested in bringing archaeology to the public and thus after I graduated I registered as an archaeologist and trained as a tour guide. Then with my parents help I started Past Experiences. (It's a family business).
Special Offer Tours:
I ♥ JOBURG EXPERIENCE – 28th November 2009
Past Experiences will be launching its Special Offer Tours with the "I Love Joburg" experience.
Are you looking for something fun to do this festive season?
Do you love Joburg?
Do you want to know more about this amazing City?
Do you have an adventurous spirit?
Then why don't you join Past Experiences on an exciting and unique day out in Johannesburg!
The journey starts when we board the new Rea Vaya Rapid Bus System and journey to the Carlton Centre, where we take the lift to the "Top of Africa" on the 50th floor. Here we take some time to look at Johannesburg. Our tour guide will tell you more about the history and layout of the city. We will then board the bus again and disembark at Joubert Park and the Johannesburg Art Gallery- where will spend some time looking at the art- from Picasso and Monet to Sekoto and Preller- You will see it all! Past experiences will then provide a delicious light meal and refreshments in the beautiful surrounds of this special venue! After lunch we will board the bus again and travel back to where we started. What better way to end the day than with a relaxing beer at one of the oldest drinking spots in Johannesburg- the Guildhall Pub! If this sounds fun then contact us to book and for more details.
MONKEY BUSINESS EXPERIENCE – 12th December
This tour takes a fun look at evolution at the Joburg Zoo's primate section and then moves on to the Origins Centre – where we make an interesting study of the casts of hominid and primate skulls. We finish with a general tour of the archaeology of South Africa. This also includes a delicious light brunch – all for R220-00. What a bargain!
CONTACT
m: 083 7013 046
o: 011 678 3905