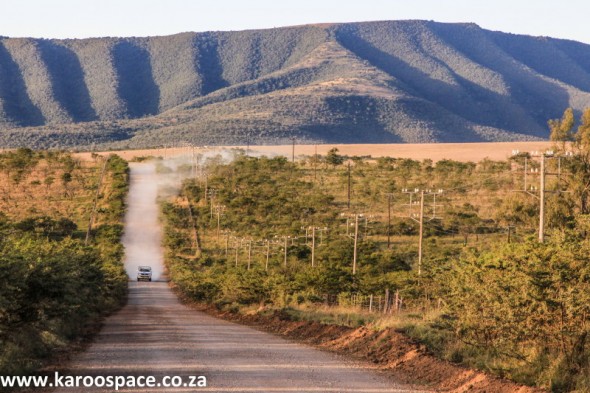 KAROO DIARY: Food from the Heartland
Right now, the little town of Bedford in the Eastern Cape is frantically a-bustle under its normal serene exterior. The Old Gaol is being festooned. Various kitchens around town are being tarted up. Wine is being ordered in. Guest house duvets are being fluffed. The newly-renovated Duke of Bedford Hotel is looking too grand for […]

Right now, the little town of Bedford in the Eastern Cape is frantically a-bustle under its normal serene exterior.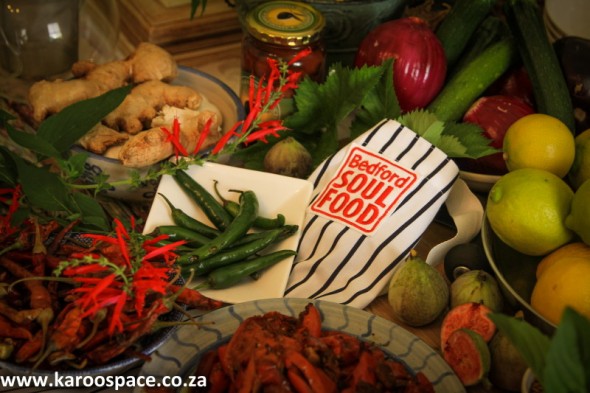 The Old Gaol is being festooned. Various kitchens around town are being tarted up. Wine is being ordered in. Guest house duvets are being fluffed. The newly-renovated Duke of Bedford Hotel is looking too grand for words.
Bedford lies in the protective lap of the shadow-striped Kaga Mountains, about two and a half hours' drive from East London and Port Elizabeth, an hour from Cradock and an hour from Grahamstown.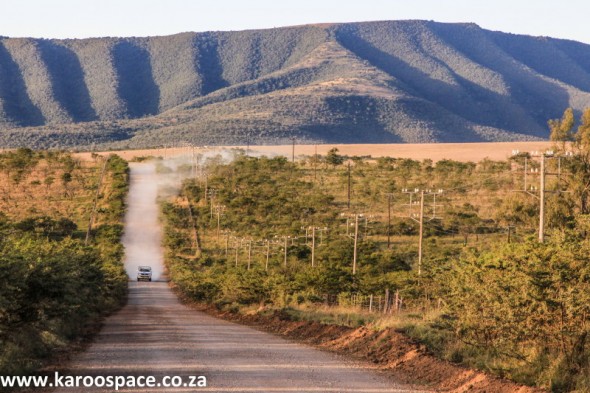 It is part of the Karoo, yet not. The ankerkaroo bossies are still here, but just out of town on the Adelaide road, you can clearly see savannah taking over. Also, it has fantastic rainfall. More than 400mm a year, as a rule. In real life, it's Fringe Karoo.
The cause for the frantic bustle is the upcoming Bedford Food Festival, to be staged over the long weekend of 1 to 4 May. The first one (held last year) was a runaway success. So they held another spill-over one in July last year, and called it the Bedford Winter Food Festival. Now they do pop-up food fests in Bedford at the drop of a chef's hat.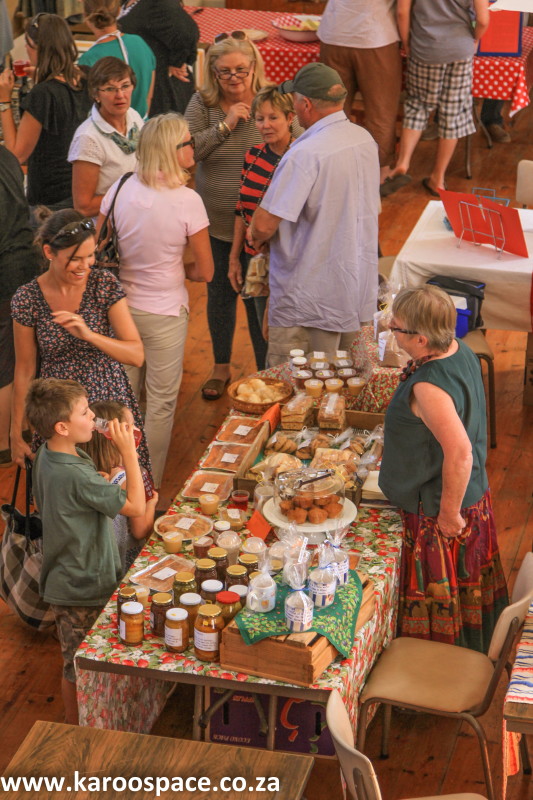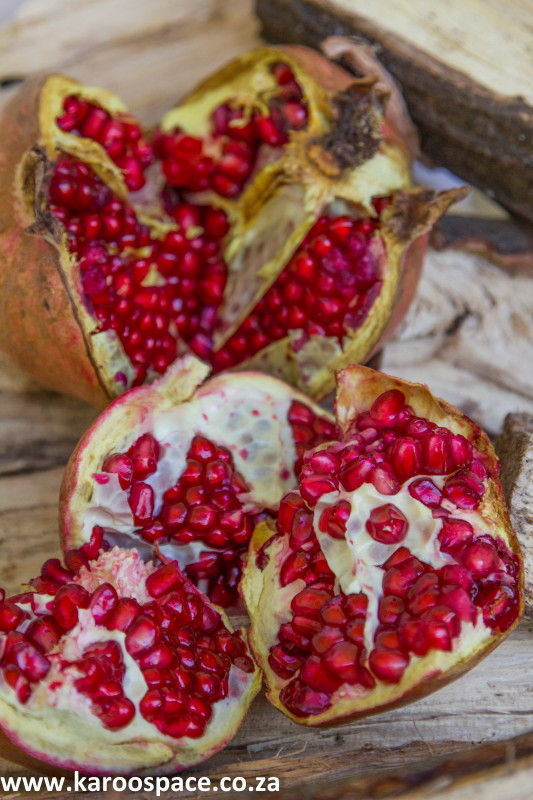 Something intriguing has started here in Eastern Cape Midlands, also known as the Karoo Heartland. Agriculturally, things have been stirring for a while in this area, which includes the towns of Cradock, Middelburg, Nieu-Bethesda, Graaff-Reinet, Willowmore, Aberdeen, Steytlerville and Jansenville.
This bodes well for specialist food sources.
You get pecan products from the Fish River area. Raspberries (juices and jams) from the Winterbergmountains. Mildly nutty cheese from Cookhouse. All sorts of olives (Manzinilla, Kalamata, Frantoio and Coratina) from a farm south of Bedford. Excellent kudu pepper salami from Schoombee. All manner of sheep's cheese from Steynsburg. Pomegranates from Somerset East. Patties, pies and droewors made from goats raised near Jansenville.
And, believe it or not, we might soon be tasting creamy mozzarella cheese courtesy of water buffalo raised north of Graaff-Reinet.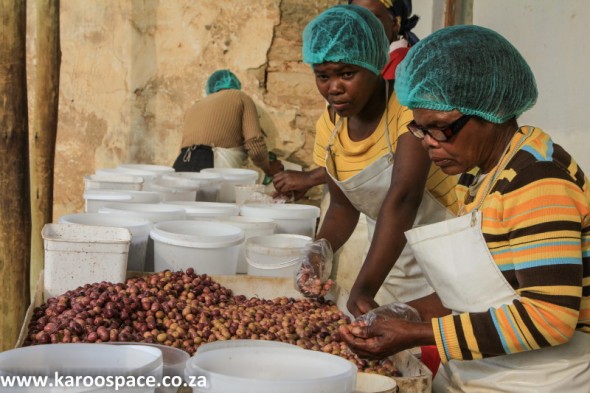 Bedford farmers are trying to create a new marbled meat called Wangus. Seriously? Organiser Cathy Knox explains:
"Wagyu is a Japanese word for a particular cattle breed that produces highly marbled meat – very tender and tasty. But just a bit too rich. So the trend now is to cross Wagyu with Aberdeen Angus. Hence Wangus. What makes ours extra special? The cattle breathe mountain air and graze the veld. They don't hang out in a dreary feedlot, eating processed foods. And they certainly don't drink beer or have regular massages."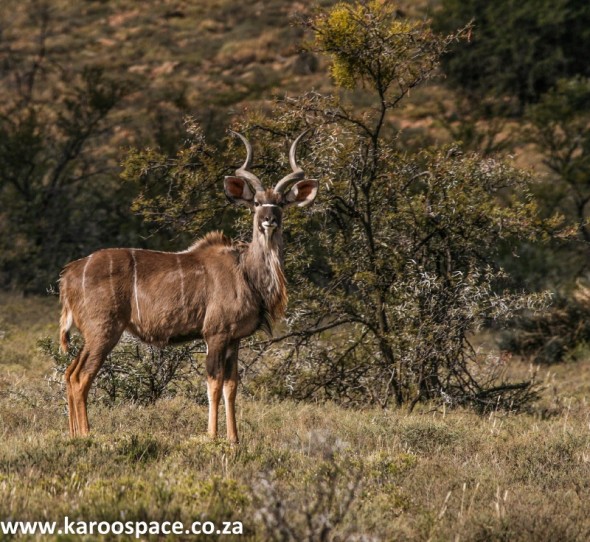 Over here in Cradock, our neighbours are on the brew. They're doing specialty coffee and beer (coming soon) from their shop in Durban Street.
It looks like the Karoo Space HQ might soon be moved to within an arm's length of a toasty Ethiopian blend – and a long cold lager at the end of the day.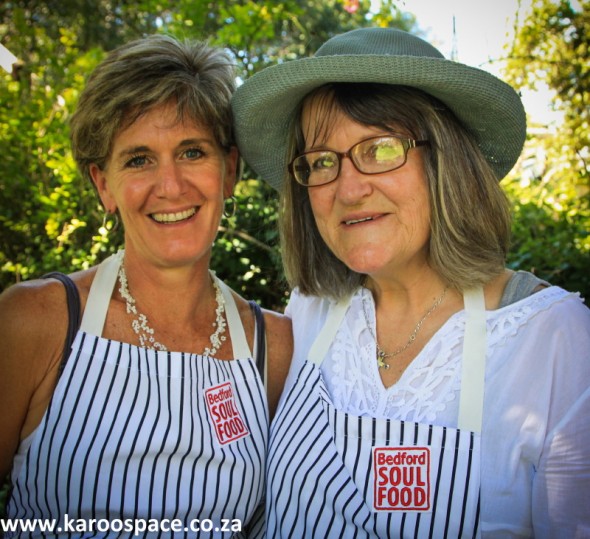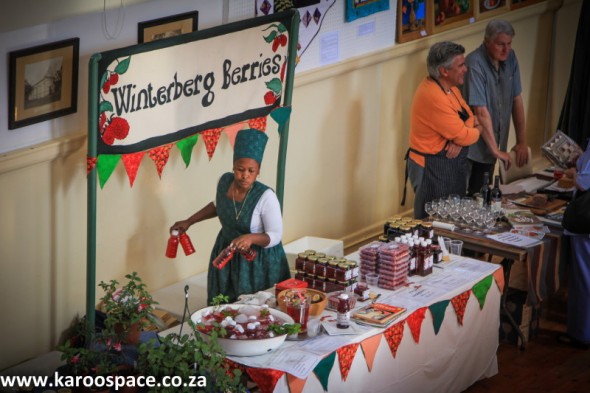 If you're in the area, pop in to the Bedford Food Festival during this long weekend: 1 to 4 May 2014.
PHOTOGRAPHS by: Chris Marais
Follow Julienne du Toit and Chris Marais' KAROO DIARY on SAPeople or visit them in the Karoo via their website www.karoospace.co.za