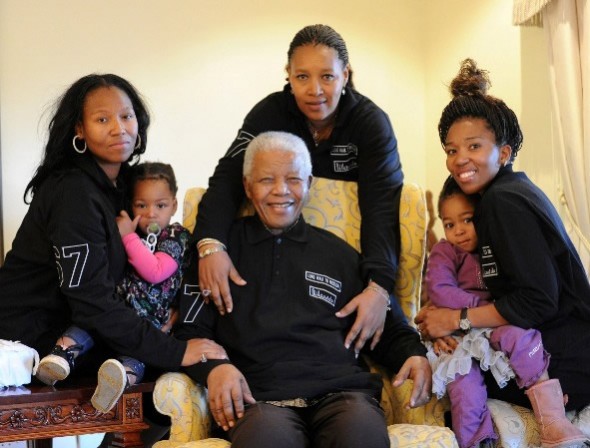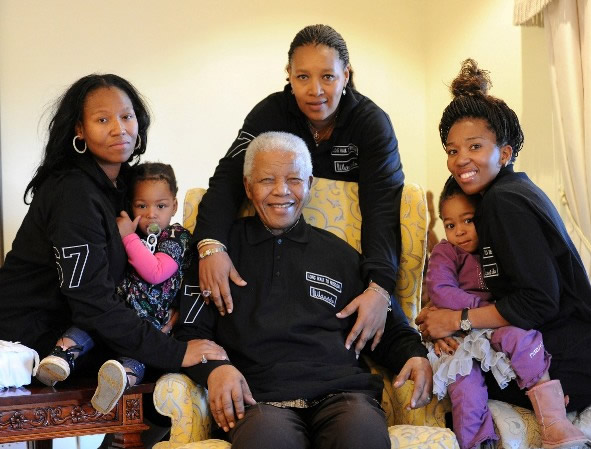 Nelson Mandela's Birthday Photos
Check out these great photos by Peter Morey, posted on TwitPic, of our South African icon, Nelson Mandela, celebrating his 93rd birthday with his family around him. Nelson Mandela watches with other family, as great-granddaughter Zamakhosi Obiri and grandson Mbuso Mandela gaze at his cake: The former South African President with members of his family, […]

Check out these great photos by Peter Morey, posted on TwitPic, of our South African icon, Nelson Mandela, celebrating his 93rd birthday with his family around him.
Nelson Mandela watches with other family, as great-granddaughter Zamakhosi Obiri and grandson Mbuso Mandela gaze at his cake:
The former South African President with members of his family, celebrating his 93rd birthday in Qunu today, 18th July 2011: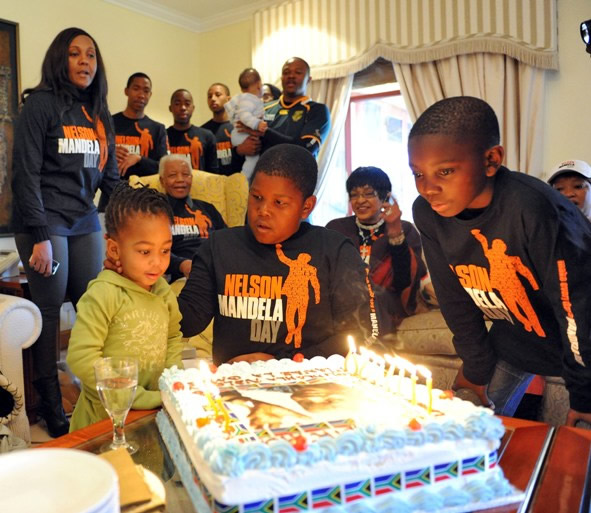 Nelson Mandela next to ex-wife Winnie Madikizela-Mandela and their grandchildren, Mbuso, Andile, Zozuko, Thembela & Zamakhosi 18/7: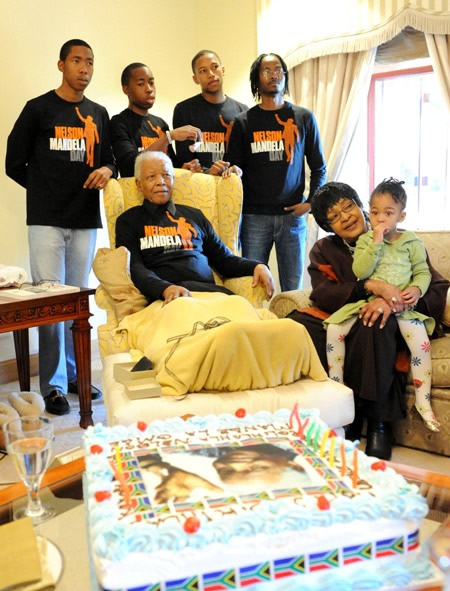 And this beautiful picture was taken yesterday in Qunu, on the eve of his birthday looking so incredibly happy – Nelson Mandela with HRH Zenani Dlamini, Zaziwe & Ziphokazi Manaway, Zamaswazi Dlamini & Zamakhosi Obiri: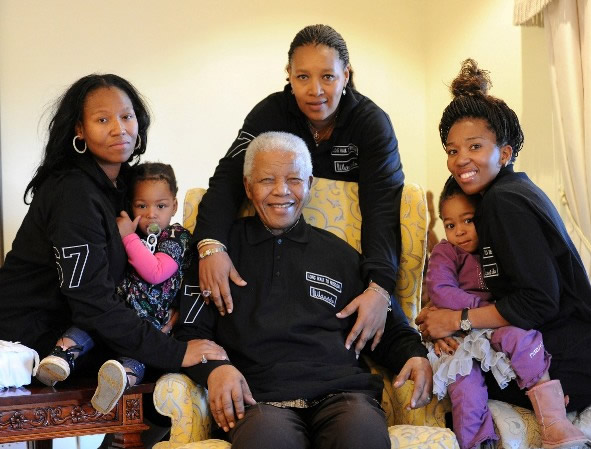 South Africa's current President, Jacob Zuma, will be visiting Mandela at the end of the day to present him with a gift.
Click on pics to view their originals on TwitPic. All pics are © Peter Morey.
HAPPY BIRTHDAY TATA MADIBA