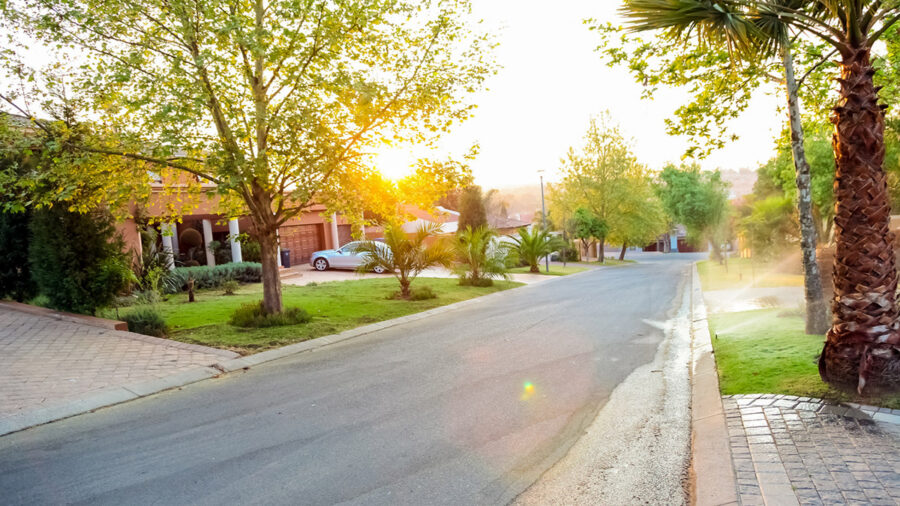 Joburg resident: "I was robbed in my home at knife-point by 7 men…"
Violent crime remains the top reason so many South Africans sadly move abroad…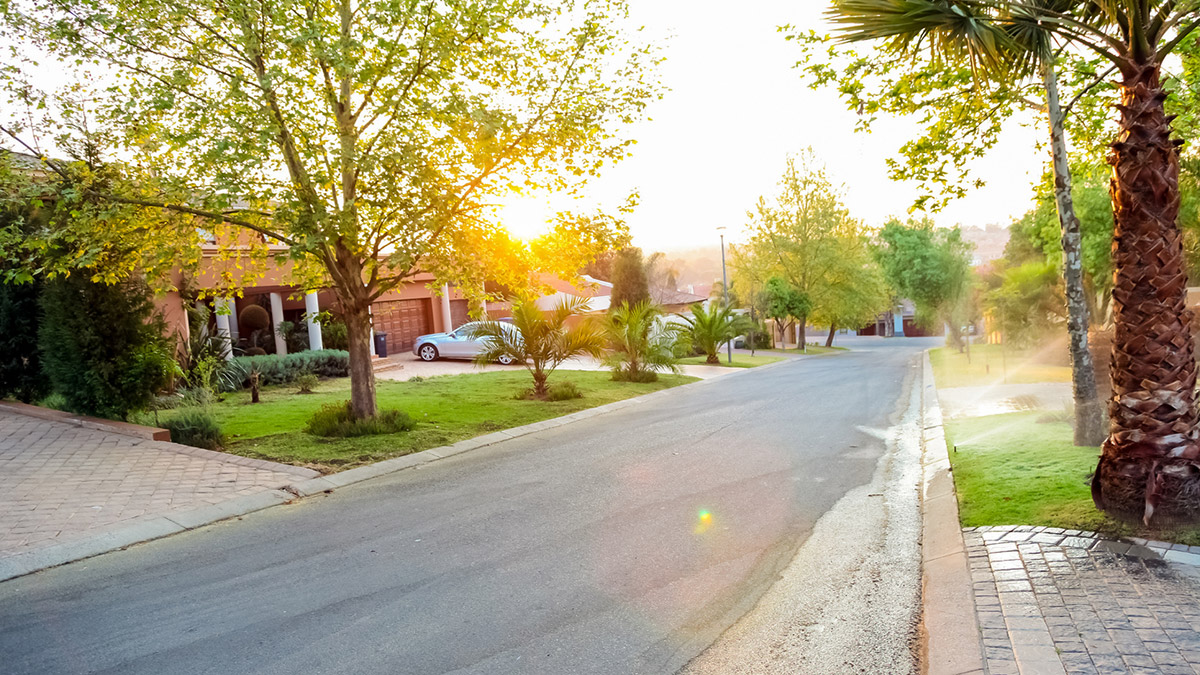 "Yesterday I got robbed in my home at knife-point," says Johannesburg resident, Mandy (not her real name). "Six or seven men came into my property while I was working at home. Our helper was with me. We both were tied up. Hands and feet."
Mandy is devastated. "I don't really know what more to say about this. I'm starting trauma debriefing tomorrow. I'm traumatised, as is our loyal helper. I want out of SA asap, which is not new."
Studies show again and again, this is the number one reason South Africans leave the country. The violent crime. Sure, some are following dreams, some are searching for new adventures, better job opportunities… but the main, and saddest reason, is that South Africans fear for their safety. And it creates a different kind of expat – a reluctant one, one who would never have otherwise left. Somebody who loves their country so passionately, who still has so much to contribute, but feels 'forced' by crime to pack up and go.
Like so many South Africans who have been the victim of violent crime, Mandy is counting her blessings. She was one of the 'lucky' ones. The gang stole R250,000 worth of goods, and her beloved car, but she survived the ordeal. Unlike the 68 other people in South Africa who were murdered yesterday. That's the daily statistic, one of the highest murder rates in the world, according to crime figures released by the SA Police Service (SAPS) last month.
"I am insanely grateful my dogs are unharmed, and us," says Mandy, before adding: "But f*ck this shit. It should never have happened."
Posting on facebook, Mandy asked friends to share their story and advice with her on how they've recovered. Many said they were heartbroken for her and that "nobody should live like this, it's not normal; and we shouldn't need to be grateful for being physically unhurt… when mentally we are scarred forever".
Some suggested repainting and changing the furniture around in the rooms where the attack took place, so that the reminder would not be so visual. Some advised trauma counselling and prayer, whilst others agreed – to move on from such a horrific incident, one almost needs to move out…
"A home invasion is one of the most violent horrible things that happens in our country, and it should not be like this," wrote one friend. "I hope whatever you do and decide, you will find some rest and peace in your heart."
Stories poured in from friends who have suffered PTSD (post traumatic stress disorder). One was attacked two years ago by six men, with a gun "shoved" into her mouth. Fortunately a neighbour heard her screams and alerted their panic button. "I suffered PTSD for a while as this was my second incident. The first was in 2000."
Another revealed she still gets triggered after many years, and has flash backs to her ordeal.
"I know how it feels," said yet another. "They also attacked me a few years ago. Two years later my grandmother was murdered in her nursing home apartment. All I can say is: good luck. Thinking of you."
One friend said a hijacking in 2018, with five men surrounding her car, had been traumatic… but she didn't leave SA. She learnt to live with it, and is now only occasionally "triggered".
These are not the kind of stories that friends in most other countries that expats move to get to share. There may be robberies, murders, even hijackings in other countries – but not on the same scale. Not where every time you open your gate, or hear a noise at night, you worry for your or your children's safety.
Sometimes, like with Mandy, it's not even at night. One of her friends went through a similar incident five years ago, whilst pregnant. The attackers broke through her motorised gate, kicked in the front door and beat up her barking dog. "I ran and locked myself in the room, one of them followed me and could hear me on the phone calling for help. My husband wasn't far away and managed to get back home in about 10 min. In those 10 min they stole a tv, xbox, my handbag, and other stuff. They beat my dog badly, she was so traumatised…
"This was just a regular Tuesday midday, around 13:30. The police came out and nothing further was ever done about it…
"Also, I can tell you a story about my friend from school, he was almost 21 years old. He, his mom and dad, didn't make it out alive
"
Another shared a story of being tied up with his family and friends by seven men. "By the Grace of God they got so confused that they locked themselves in the property. They fled over the wall. I will never forget. I felt helpless, and I am no longer a trusting person."
A male friend said he suffered five robberies in six months. Many said "these violent crimes should not be happening in the first place", and even though Police Minister Bheki Cele reported a slight decrease in murders in the last quarter, the fact that over 6,000 people were killed in SA between April and June doesn't offer enough solace for so many concerned South African citizens.
Cele said in August that "while ALL crimes have an impact on ordinary South Africans, It is motivating that we are starting to see decreases in crimes that instill fear amongst the people of this country" but he admitted "of course the 3.1% decline in the murder rate is no cause for celebration. 6,228 is not just a number. It is people whose lives were cut short at the hands of another."
One of several of Mandy's friends said: "People can have their opinions. Mine is: leave this sh*thole". It's sad as we have a beautiful country, but unfortunately that is not enough anymore. We cannot live in fear anymore. This is not living."
A South African friend who now lives abroad said: "The rest of the world has no idea what South Africans deal with.
The PTSD that you will struggle with.
I am so sorry that you had to go through that. Sometimes the longing to return home gets really bad, and then we are reminded of why we left. It's just so extremely sad.
I hope you find healing and a way out.
"
A woman who has survived both an office invasion at gunpoint, and a home invasion by men carrying machetes, recommended "immediate trauma debriefing (which you are doing) and trauma counselling after that. It is very scary and especially in your home because it is, literally, an invasion on so many levels."
According to SAPS, residential burglaries have decreased in the past quarter and car jackings have dropped significantly, however Cele acknowledged "it does remain concerning that robberies at people's homes are still stubbornly high. We must strengthen policing efforts and work closer with the private security sector and community patrollers to prevent such home invasions where people are meant to be the safest."
The Minister thanked ordinary South Africans and Community Policing Forums in "fighting crime together" with police and law enforcement agencies. He said: "This government is continually working to make our streets, communities and cities safer places. It is work in progress. We believe that it is not something we will be able to achieve overnight, but it can and it WILL be done…"
Meanwhile AfriForum has launched a petition to have Minister Cele dismissed for his alleged link to corruption scandals and "incompetence" following news this week that more than 7,000 police officers have been arrested over the past five years for crimes including murder, kidnapping, rape and transit robberies. "But of the thousands arrested, less than 10% have been successfully convicted," says AfriForum.
Mandy, like so many SA residents, has just one wish: "What I want is a guarantee. Of safety. To feel safe. But it is not available. All I have is my faith. My prayers and the prayers of fellow believers. That is powerful. I trust Jesus Christ and that is all. Lion of Judah. Thank you for all the love. Really. It is healing.
"
Not everyone can leave SA to be safer. And so many don't want to leave. If South Africa's government could guarantee its citizens a normal level of safety, imagine how many expats would move home, how many proudly South African residents wouldn't need to consider leaving their beloved land, and what the people of this country could accomplish together…