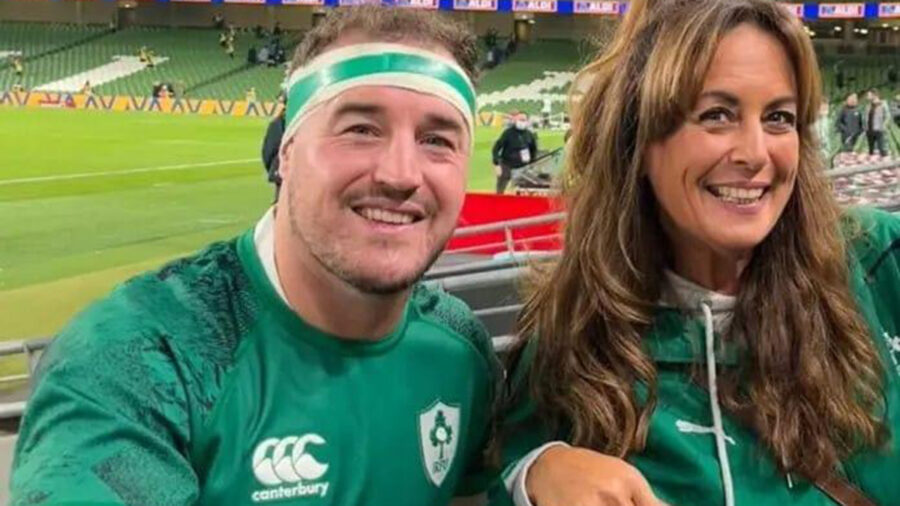 Rob Herring's SA family unquestionable in their support for Irish Rugby star
For proud South African Sasha Moolman, supporting her brother and Ireland is natural – "Family comes first"…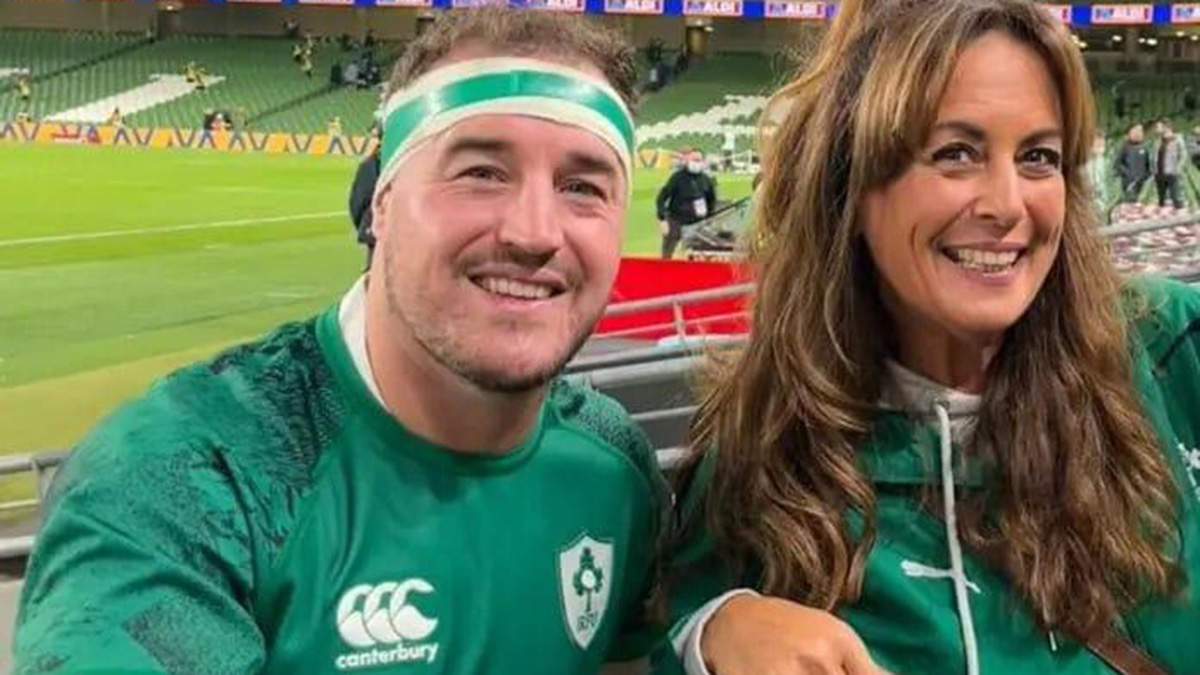 Sasha Moolman, from the Western Cape in South Africa, could not be prouder of her brother's performance at this year's Rugby World Cup. "When he ran onto the field in Nantes, he looked like a General," she says. Eleven years into his career and rugby hooker Rob Herring is at his peak with a quiet inner confidence that has grown from experience.
"He has earned his right to be on the Rugby World Cup field," says his proud sister. Unfortunately though, while she and the rest of Rob's family are passionately supporting their hard-working rugby star brother, it's become a contentious issue for some South Africans on social media… because Rob is playing for Ireland. But remaining fiercely loyal to her brother, Sasha is learning to shrug it off.
This week, as the Springboks get ready to face Ireland this weekend in Paris, Rob's name has appeared all over social media. In some articles he has spoken about how proud he is to receive his family's warm support – his mom and two sisters (including Sasha) have flown out from SA to France to support Rob and his Irish team.
Some "keyboard warriors" have lashed out at Rob's family and friends, criticising them for supporting Ireland. "We've had an amazing time in France over the past 3 weeks, but we've received a lot of flak from some South Africans," Sasha told SAPeople. Some of the comments have been "vile" and "can break your soul"… but, like her brother, Sasha is learning to ignore them.
"We've always supported Rob and never thought about it before. It's so normal – that's our blood on the field. He's our brother, husband, son. Our support for him is not questionable."
On top of that, despite also being staunch Springbok supporters, the family relates deeply to Ireland and the Irish team. "My grandfather was Irish. We have Irish papers, Irish passports. We have family in Ireland and we visit Ireland regularly. We are related and connected to Ireland and the people." It means something special to Rob to represent Ireland.
And the Irish supporters have embraced Rob and family.
Sasha, who at 51 is a little older than 'laat-lammetjie' Rob (33), says: "He's a lovely young man. We went to the hotel after the Nantes game. Lots of the players went through the back doors because there were so many fans at the front. Rob had a drink with us in the lounge, but because it had been a late game, he was tired. We all were. He stood up to leave… and all the Irish fans sitting around stood up at the same time to applaud him and show their appreciation. My mascara was running! He's so shy, but he took the time to shake their hands. I was so proud of him. He was so uncomfortable… but he graciously gave them a little piece of himself."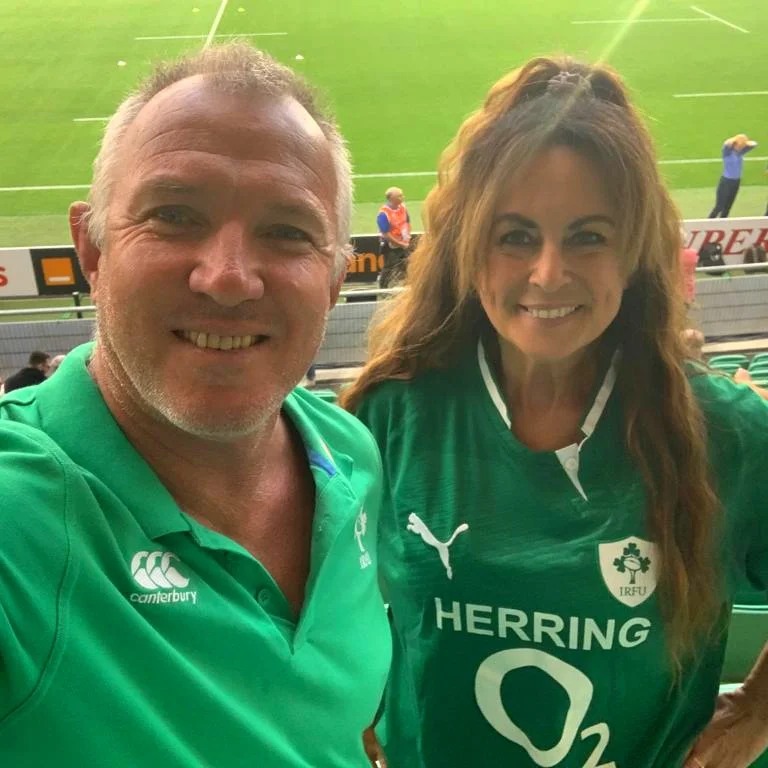 Sasha says Rob's a "modest guy, not flashy at all. He's not the type you'd see with photos all over social media. But he's earned his position. He's worked so hard. (Rob made his debut for Ulster in 2012 and has since equalled the all-time appearance record with 229 games for the team!) He's the hardest working rugby player I ever met. And when I watched him on the field on Saturday – he deserved to be there – that confidence in the face of stressful competition."
It's been an incredible trip for Rob's family (including supporting a nephew Matt Beckett playing in the University World Cup in Bordeaux), marred only slightly by criticism from some Springbok fans.
But despite what they say, of course the family are passionate Springbok supporters too! "We were in our Springboks gear to support the Boks against Scotland in Marseille on 10 September. It's like having a split personality."
The bottom line however is that when Rob runs onto the field, "that's my brother and family comes first".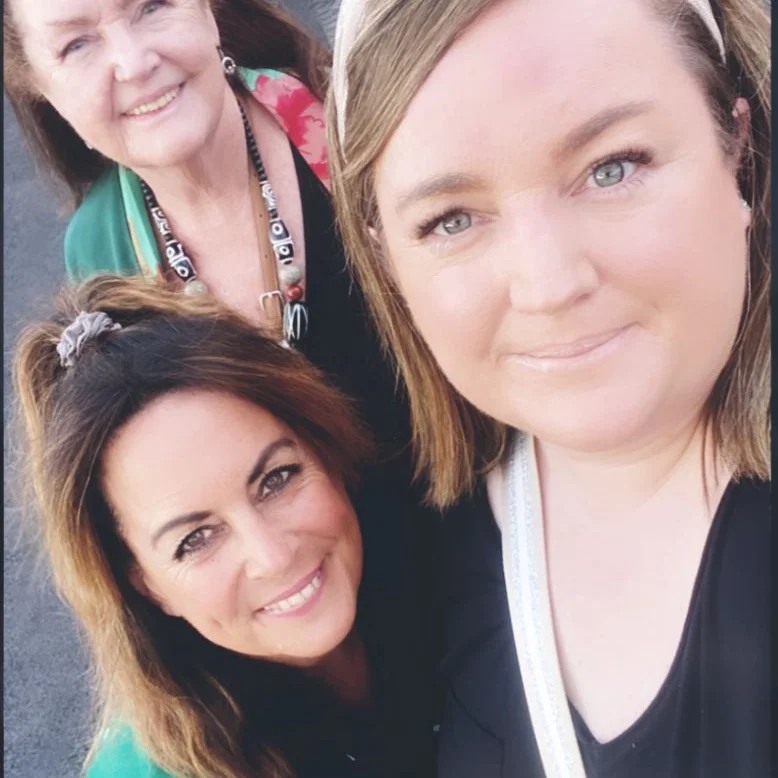 But that doesn't mean she doesn't love South Africa. In fact, she loves the country so much she and her husband returned to SA 18 months ago, after living in France for about three years, and she never wants to leave again. (Although her husband, who's fluent in French, may not mind another stint in France!)
"My husband's a rugby coach and got the call last year on 28 January from South Western Districts that he'd been selected to coach in George. The job started on 1 February, and I began packing his bags immediately! I couldn't wait to get home to SA."
South Africa is her home and where she feels happiest, currently living in George on Ernie Els's golf estate, and close to Cape Town where she has a grandchild.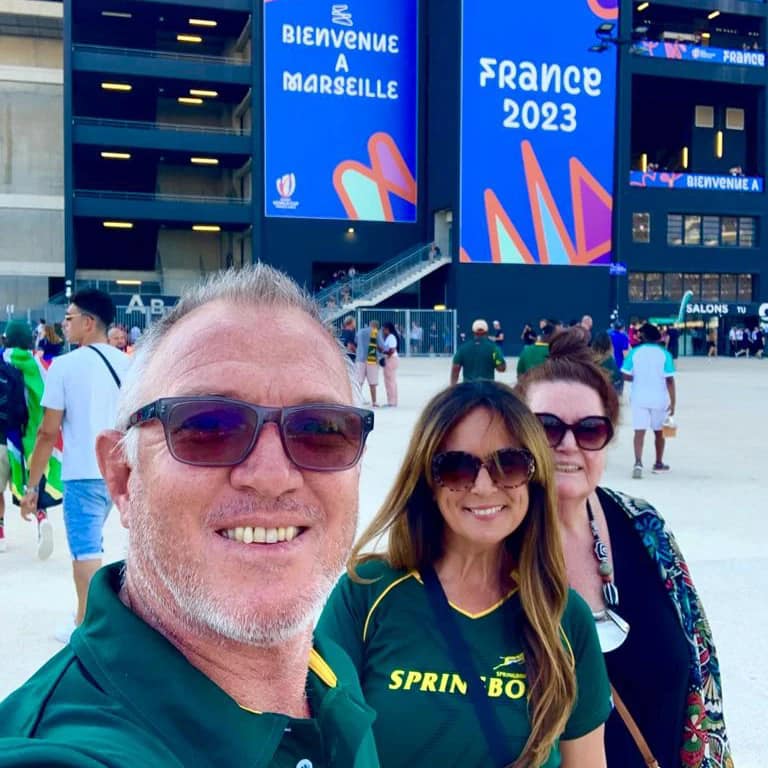 "I'm so happy to be back in SA," says Sasha. "It's my country. South Africans are special – we're optimistic, tenacious, and with everything we have been gone through – I think we're a good example to the world. I'm very proud to be South African."
But this weekend, after a reunion with her old French friends en route to Paris (from where they've been based near the Spanish border), Sasha will be shouting for Ireland in the stadium.
And then on Sunday, she will return to her beloved South Africa.