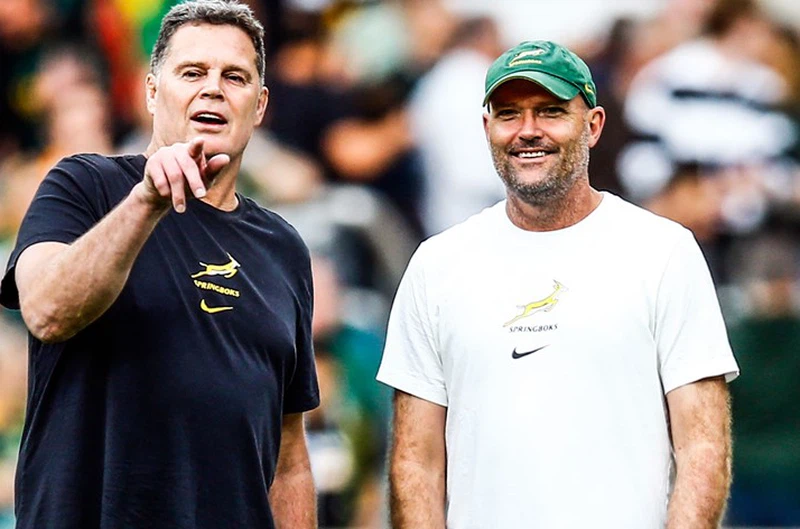 Springboks boss claps back at 7-1 split critics: 'They are triggered'
Jacques Nienaber has hit out at those calling for the Springboks' 7-1 bench split tactic to be outlawed, saying 'it would be a sad day if innovation is stopped'.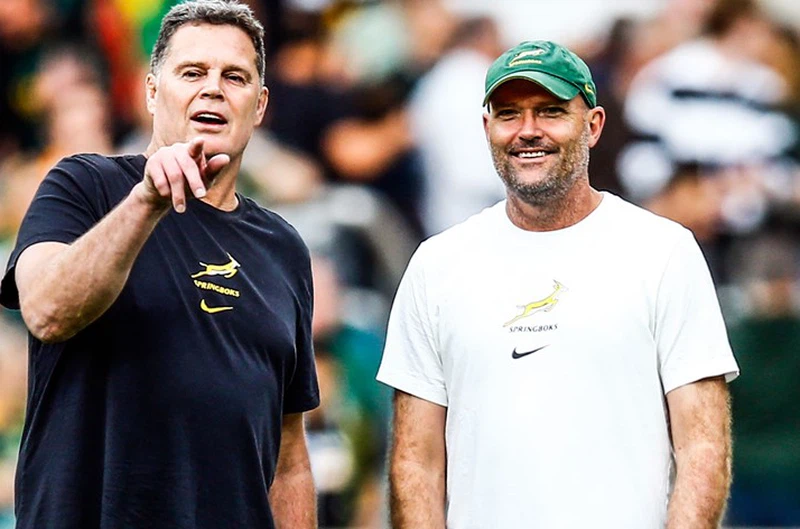 The Springboks have again come in for fierce criticism from overseas pundits after opting for a 7-1 split on the bench for their crucial Rugby World Cup game against Ireland at the Stade de France on Saturday.
GOOD NEWS: Rassie Erasmus NOT leaving Springboks for Ireland
SOUTH AFRICANS CAUSNG A STIR IN WORLD RUGBY
Earlier this week, coach Jacques Nienaber made 13 personnel changes and a positional switch as well naming a seven-one split in favour of the forwards on the replacements' bench for the Springboks' third Rugby World Cup pool encounter against Ireland.
It has been a big talking point in rugby circles, and divided opinion on many fronts.
ALSO READ: World press view — Springboks' 7-1 bench described as 'nuke squad, morally corrupt and unfair'
SPRINGBOKS HIT BACK AT 'TRIGGERED' NAYSAYERS
Like the last time they came under fire for implementing the same tactic, the Springboks have taken an on 'unbothered' attitude against the vitriol spewed their way.
When questioned about the various reactions to the team announcement, coach Jacques Nienaber admitted that the Springboks' management see 7-1 split as a new innovation and explained that innovation in any sport comes with polarising reactions.
"Innovation in any sport will trigger a reaction. This is the first time it's done in rugby and that will come with positive and negative reaction."
ALSO READ: Springboks: Risk worth the reward with 7-1 bench
Nienaber also fired shots at the detractors who are calling on World Rugby to outlaw the 7-1 bench split, saying nothing prevents other teams from employing the same 7-1 bench, while also admitting it would be a sad day if the tactic does get banned.
"Nothing is stopping other teams from doing it," the Springboks' leader said. "It would be a sad day if innovation is stopped, especially when it is within the laws."
ALSO READ: Springboks to end Ireland's 14-match and 14-month streaks? Yes, if Kolisi has his way!