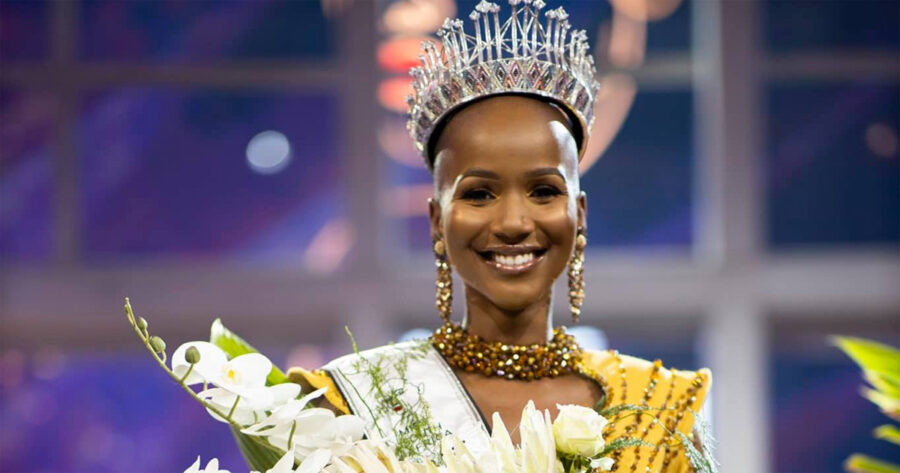 12 Things You May Want to Know About Miss South Africa 2020 Shudufhadzo Musida
Shudufhadzo Musida was last night crowned Miss South Africa 2020 in the beauty pageant's 62nd grand finale, which took place for the first time ever in Cape Town. Here's everything you need to know about SA's new Miss South Africa… 1. In her first post on social media after winning, Shudufhadzo (Shudu) said: "Just like […]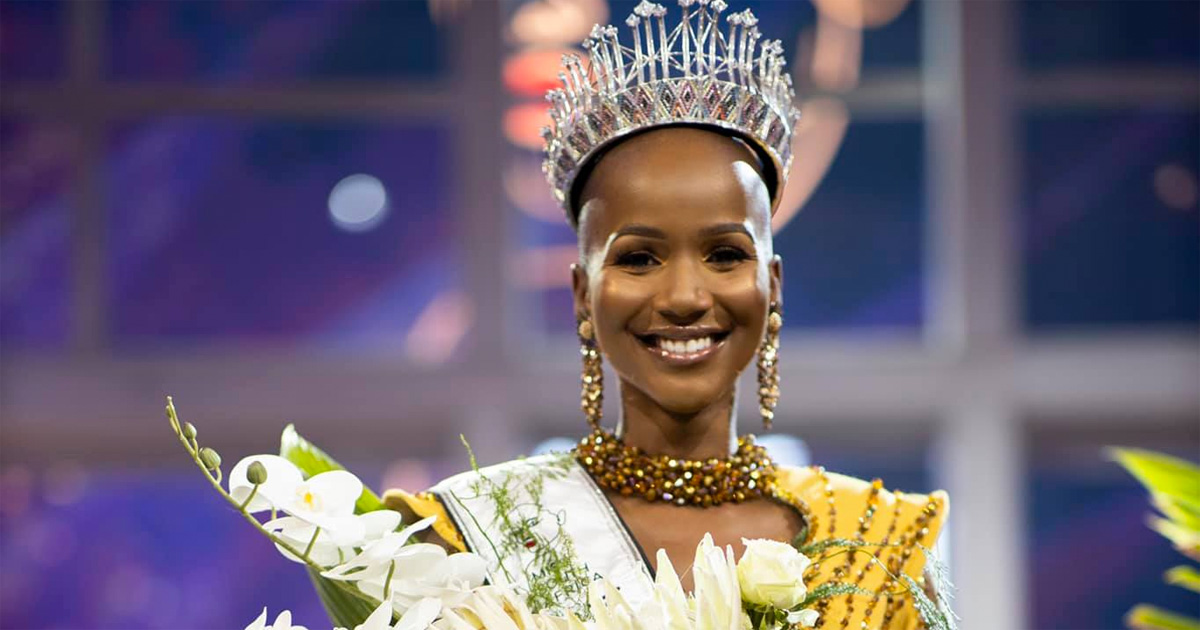 Shudufhadzo Musida was last night crowned Miss South Africa 2020 in the beauty pageant's 62nd grand finale, which took place for the first time ever in Cape Town. Here's everything you need to know about SA's new Miss South Africa…
1. In her first post on social media after winning, Shudufhadzo (Shudu) said: "Just like that a life has been changed forever. I carry with me the women that came before me so that tonight could be. May this year be one of purpose and change. My beloved South Africa, Ndo livhuwa."
2. She's 24-years-old and hails from Ha-Masia in Limpopo. When she won the public vote and became a Top 10 finalist, Shudufhadzo told City Press: "I felt like I had a whole village walking behind me, and that is a feeling I will never forget." Last night the first thought as she won was of her whole village watching her
3. Shudufhadzo studied at the University of Pretoria and has a Bachelor of Social Sciences in Philosophy, Politics and Economics AND is currently doing her BA Honours in Internationial Relations at the University of the Witwatersrand (Wits) in Joburg, Gauteng.
4. Her favourite food is sushi.
5. As South Africa's new Miss SA, she wins R1-million in cash, as well as a further R2-million worth of sponsorship and prizes – including the use of a luxury Sandton apartment and Mercedes-Benz cabriolet for a year.
6. Shudufhadzo has always known that she has a calling bigger than herself, and hopes to continue her charity work and bring awareness to mental health issues, and "the plight of disadvantaged communities that lack basic needs such as water and food".
7. As she is about to become an inspiration and role model for so many young girls in South Africa watching her, Shudufhadzo own inspiration comes from strong women like Oprah Winfrey, Beyonce, Basetsana Kamelo, Michelle Obama and "I was raised by strong women and they have influenced me".
8. Shudufhadzo lives with her mother Thandi (42) who is a real estate agent, and her younger sister Zwonka (13) who is in Grade 8.
9. Shudufhadzo says she grew up in a beautiful environment, surrounded by song and music. Her hidden talent is singing!
10. Winning Miss South Africa is a dream come true for Shudufhadzo who used to watch the Miss SA pageant on TV from her grandfather's house in Venda as a child.
11. Shudufhadzo hopes to promote SA on the global stage. What she loves most about South Africa is "the cultures, the food, the people – the people are everything. Also, our ability to love and find joy in the darkest of times."
12. Shudufhadzo has a fan crush on Trevor Noah.
Shudufhadzo's first runner-up in the show, screened on DStv, was Thato Mosehle, a 25-year-old medical doctor from Klerksdorp who received R250,000 rand in cash. Second runner-up is Natasha Joubert, a 23-year-old B Com graduate from Pretoria.
WATCH Miss South Africa 2020 Crowning
https://youtu.be/ZyHByXUlyrA
WATCH Miss South Africa 2020 – Q&A
https://youtu.be/gPl7DRC1A_Q