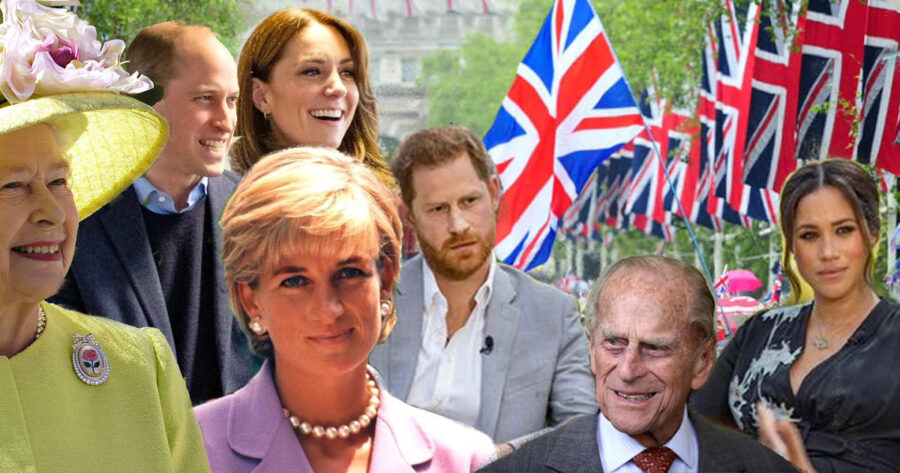 A South African (Who Met the Queen) on The Royal Family
For those who are experiencing night tremors, heart palpitations, chronic depression and the drizzling shits from indecision on which side to take, here is an elixir of prose to calm your shattered nerves…. writes Chris Moerdyk, in his latest popular The Lemongas* Chronicles. HARRY AND MEGHAN – *LEMONGAS ! By Chris Moerdyk. Just think of […]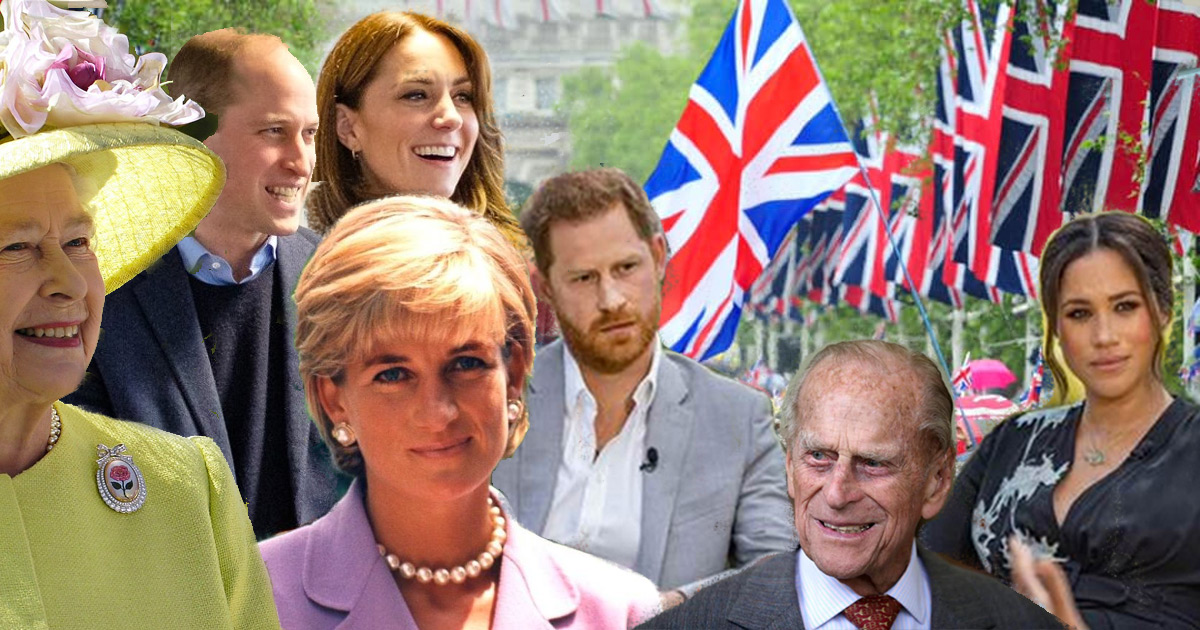 For those who are experiencing night tremors, heart palpitations, chronic depression and the drizzling shits from indecision on which side to take, here is an elixir of prose to calm your shattered nerves…. writes Chris Moerdyk, in his latest popular The Lemongas* Chronicles.
HARRY AND MEGHAN – *LEMONGAS ! By Chris Moerdyk.
Just think of the Royal Family as the oldest and most experienced marketing company that has been promoting the United Kingdom for centuries.
And they have done it superbly. Year after year the UK is deluged with tourists all wanting to see Buckingham Palace, the changing of the guard, The Queen, Prince William, especially Kate and frankly, absolutely anything even remotely connected to this most globally royal of all families.
The coffers of the United Kingdom are filled to the brim every year with foreign cash. It is probably the oldest and most profitable business the world has ever known.
And like any business it thrives off publicity such as coronations, weddings, new-born princes and princesses and of course, scandal, gossip, controversy and conspiracies.
Yes, indeed, tragic as it was, the death of Princess Diana added to the global attraction of the Royal Family for years if not decades. And the money rolled in.
The Royal Family is the world's oldest and most successful brand. Which is why I write it in capital letters. After all one does not write apple, mercedes benz, sony and johnnie walker in lower case.
The current Royal Family Brand CEO, Queen Elizabeth is superb at her job. She knows when to speak and when not to speak. And when she does it is with an air of calm and confidence. Having actually met her personally (I say, feeling absolutely no qualms about such ostentatious name dropping) I can attest to the fact that she is a quite remarkable woman in the presence of whom one feels enormous privilege and respect. (Ed: Read an excerpt from Chris' meeting with the Queen further down.)
So, back to Harry and Meghan. Two people who decided to leave the company and start out on their own. They set up shop in the USA where they would be the top royals. Unlike in the UK where they were far down the pecking order, surviving on handouts from Harry's dad and not having much opportunity to rake in the fortunes to which they felt entitled.
Bear in mind too, that even though Harry was on the Royal Family Board of directors he was still very much at the far end of the table and was probably last to get served muffins and peanuts at board meetings.
Meghan Markle came to his rescue. Now here was someone who understood the business of making money. I don't blame her. She saw a gap and took it like a true entrepreneur.
They bailed out of "The Firm" and headed to Canada because they didn't want to go to the USA while Donald Trump was still president. However, money overcame morality as it does in most commercial enterprises and they headed off the LA anyway.
What the world is experiencing right now is called PR. Public Relations. Harry and Meghan needed to drum up some publicity post haste.
Which they did in the best way possible. They did what any renegade employees do when they leave a company and set up on their own.
They attacked the company for which they used to work, knowing that while their interview with Oprah would probably go down like a lead balloon in the UK they would gain a lot of support from the USA.
Eighty million people in the UK versus 350 million in the USA? The math was in their favour.
I would imagine they would say *lemongas to all criticism coming from the UK. Especially the media.
But once again, so far at least, the Royal Family CEO has responded with her usual calm assurance. "We are saddened and we will investigate all claims."
So, while I say *Lemongas to the whole Harry and Meghan saga I cannot help but criticise their timing with Prince Phillip in hospital at 99 years of age. Not the kind of thing to do to your grandpa even though he can be a bit of a bumptious dick at times.
So relax everyone. Follow the money. That's really what it's all about.
* Lemongas: "Look At Me Not Giving A Shit." Or, colloquially South African: "Look Et Me Okes, Not Giving A Shit."
Chris Moerdyk is a marketing analyst, and the former head of strategic planning and public affairs at BMW South Africa. Follow Chris on Facebook.
***
Meeting Queen Elizabeth II – By Chris Moerdyk, 2012
(Queen Elizabeth II) is 100 per cent genuine. I know because I met her once. (How about that for a spectacular name-drop just there.)
Anyway, it was when I worked for BMW and the company had just taken over Land Rover. On her visit to South Africa in 1995 the Queen agreed to officially open the Land Rover factory in Pretoria.
I was part of the organising committee and all I can say is that it was a pleasure working with the people from Buckingham palace. Efficient, calm and helpful.
The big day arrived and all the big bosses from Land Rover in the UK and BMW in Germany had to stand in the background as the Queen had expressed the wish to meet the people who actually built the Land Rovers and not the people who had just bought the shares.
She arrived spot on time and as a helicopter circled overhead with her personal physician and a couple of pints of her blood type in a cool-box, she walked down a row of workers, stopping to chat with those who had been pre-selected to do the chatting and who knew not to engage her in long conversation or give her a hug. The rest of us followed watching carefully for the help signals she might give. Coded signals that she made by shifting her handbag in different ways. I am not allowed to say exactly what these were because if I did I would be locked up in the Tower of London.
She behaved as though this was the first factory she had ever visited. She behaved as though her greatest passion in life was how Land Rovers were built. Which it wasn't because her passion is horses and there wasn't one within ten kilometres of the factory.
Whoever she spoke to, it was with genuine sincerity.
Then came the time for her to unveil four plaques – these were the Royal Warrants which brands are allowed to display if any member of the royal family uses them. You know, those "By Appointment" things you see on jars of imported English marmalade.
My job was to stand next to her in case the drawstring on the little curtain stuck and I could give them an extra yank. On the other side stood the MD of Land River SA, Piet Rademeyer.
The unveiling went like clockwork until Prince Phillip who had been hovering in the background, wandered up to the plaques and said to me and Piet, : "Four royal warrants! Four warrants? Are you sure you chaps are allowed four warrants?"
Before we could answer the queen smacked him playfully in the wrist and said: "Of course they are, dear, there's you and me and Charles and mother, you know that."
After precisely 58 minutes she climbed back into her Range Rover and headed off to her next appointment.
And left me and many others in complete awe of the experience of meeting not only a real live monarch but arguably the most impressive and dedicated working woman in the world.
I have no reason to get all excited about the British Royal family. After all, my grandmother was held prisoner for two years in a British concentration camp during the boer war. Half the blood that courses through my veins is equally split between Scots and Irish – both of whom aren't exactly big fans of English royalty.
But, after having met Queen Elizabeth, I am a dyed-in-the-wool fan.
Look, this doesn't mean I am going to shout for England when they play rugby against us or Scotland or Ireland, or Wales or Italy or New Zealand or Argentina or just about any rugby playing nation on earth with the exception of Australia. Nor do I want to go and live in England.
I am just full of praise for someone who really does her job extremely well – with honesty, integrity and loyalty. Three things that, incidentally, make any brand great.
Unlike another Englishman I met once. Name of Harold Wilson who was their prime minister back in the 1960's. He was a complete arse.
This is an excerpt from 'You Gotta Love Lizzie', an article which first appeared on News24.com in 2012 and is republished here with Chris Moerdyk's kind permission.