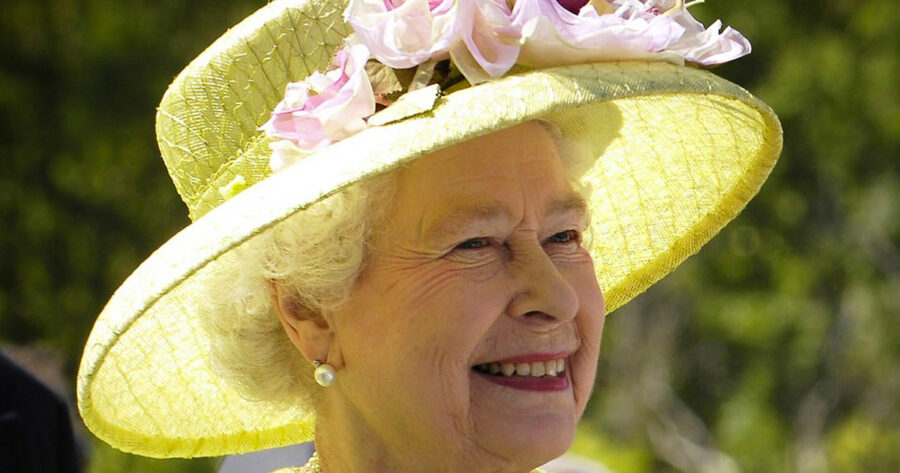 Chris Moerdyk on Meeting Queen Elizabeth II: 'You Gotta Love Lizzie'
I really enjoyed watching four days of Sky News coverage of the Queen's Jubilee celebrations (in 2012). You have to admit that when it comes to pomp and circumstance, organisation and events, the Brits do it better than anyone else in the world… writes Chris Moerdyk. But, did you notice how Queen Elizabeth actually looked like […]
I really enjoyed watching four days of Sky News coverage of the Queen's Jubilee celebrations (in 2012). You have to admit that when it comes to pomp and circumstance, organisation and events, the Brits do it better than anyone else in the world… writes Chris Moerdyk.
But, did you notice how Queen Elizabeth actually looked like she was enjoying every minute? How she managed to do so much in four days without putting a foot wrong?
As someone commented on Twitter this week; if anyone in Britain made some other 86 year old woman and her 90 year old husband stand on the deck of a boat in the wind and rain for four hours they would have been arrested for breaking all sorts of health and safety laws.
All those smiles, all that looking as though she really was interested in what everyone was saying, might look as though they were just well rehearsed. After all, she's been having to do that for 60 years and its only human to get really tired of all the fawning, bowing, scraping and hundreds of thousands handshakes.
But, she is 100 per cent genuine.
I know because I met her once. (How about that for a spectacular name-drop just there.)
Anyway, it was when I worked for BMW and the company had just taken over Land Rover. On her visit to South Africa in 1995 the Queen agreed to officially open the Land Rover factory in Pretoria.
I was part of the organising committee and all I can say is that it was a pleasure working with the people from Buckingham palace. Efficient, calm and helpful.
The big day arrived and all the big bosses from Land Rover in the UK and BMW in Germany had to stand in the background as the Queen had expressed the wish to meet the people who actually built the Land Rovers and not the people who had just bought the shares.
She arrived spot on time and as a helicopter circled overhead with her personal physician and a couple of pints of her blood type in a cool-box, she walked down a row of workers, stopping to chat with those who had been pre-selected to do the chatting and who knew not to engage her in long conversation or give her a hug. The rest of us followed watching carefully for the help signals she might give. Coded signals that she made by shifting her handbag in different ways. I am not allowed to say exactly what these were because if I did I would be locked up in the Tower of London.
She behaved as though this was the first factory she had ever visited. She behaved as though her greatest passion in life was how Land Rovers were built. Which it wasn't because her passion is horses and there wasn't one within ten kilometres of the factory.
Whoever she spoke to, it was with genuine sincerity.
Then came the time for her to unveil four plaques – these were the Royal Warrants which brands are allowed to display if any member of the royal family uses them. You know, those "By Appointment" things you see on jars of imported English marmalade.
My job was to stand next to her in case the drawstring on the little curtain stuck and I could give them an extra yank. On the other side stood the MD of Land River SA, Piet Rademeyer.
The unveiling went like clockwork until Prince Phillip who had been hovering in the background, wandered up to the plaques and said to me and Piet, : "Four royal warrants! Four warrants? Are you sure you chaps are allowed four warrants?"
Before we could answer the queen smacked him playfully in the wrist and said: "Of course they are, dear, there's you and me and Charles and mother, you know that."
After precisely 58 minutes she climbed back into her Range Rover and headed off to her next appointment.
And left me and many others in complete awe of the experience of meeting not only a real live monarch but arguably the most impressive and dedicated working woman in the world.
I have no reason to get all excited about the British Royal family. After all, my grandmother was held prisoner for two years in a British concentration camp during the boer war. Half the blood that courses through my veins is equally split between Scots and Irish – both of whom aren't exactly big fans of English royalty.
But, after having met Queen Elizabeth, I am a dyed-in-the-wool fan.
Look, this doesn't mean I am going to shout for England when they play rugby against us or Scotland or Ireland, or Wales or Italy or New Zealand or Argentina or just about any rugby playing nation on earth with the exception of Australia. Nor do I want to go and live in England.
I am just full of praise for someone who really does her job extremely well – with honesty, integrity and loyalty. Three things that, incidentally, make any brand great.
Unlike another Englishman I met once. Name of Harold Wilson who was their prime minister back in the 1960's. He was a complete arse.
Chris Moerdyk is a marketing analyst, and the former head of strategic planning and public affairs at BMW South Africa. 
This article first appeared as a column on News24.com on 11 June 2012 and is republished here with Chris Moerdyk's kind permission. Follow Chris on Facebook.