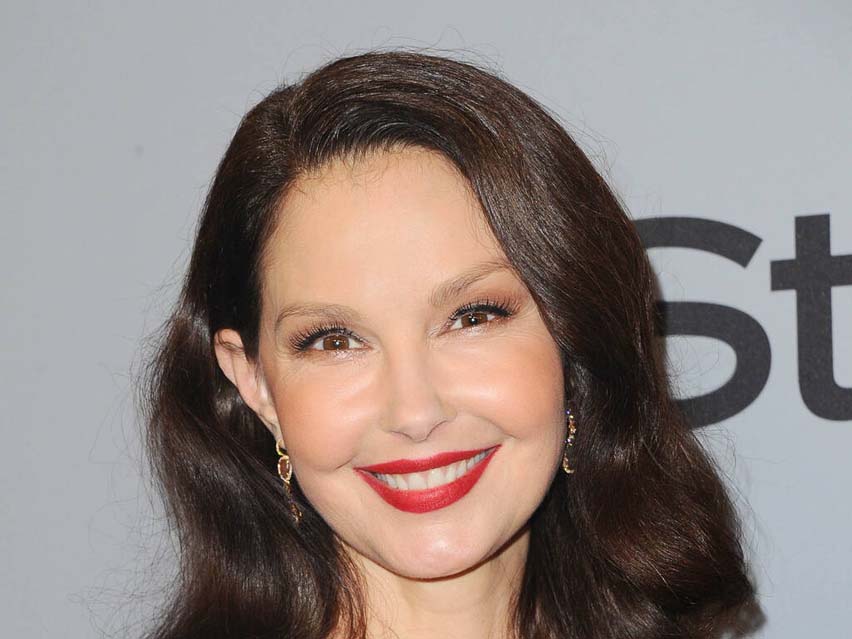 Ashley Judd Would've 'Bled to Death' If Sent to Europe Instead of South Africa After Accident
Ashley Judd says she would have 'bled to death' if she'd been transported to Europe following her horrific injury in the Democratic Republic of the Congo in February 2021. Instead, luckily, Ashley was sent to South Africa. The Double Jeopardy star broke her right leg in four places and suffered a paralysed foot while hiking […]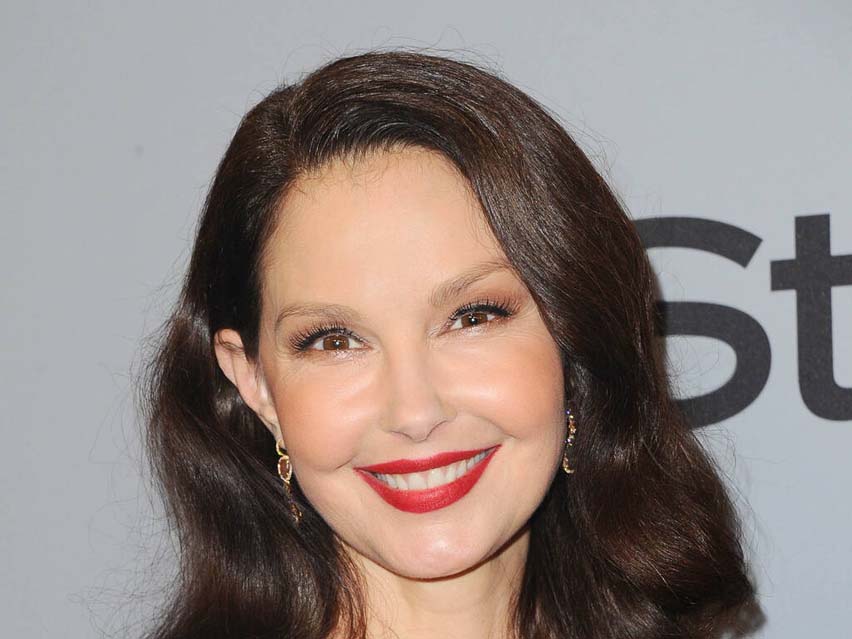 Ashley Judd says she would have 'bled to death' if she'd been transported to Europe following her horrific injury in the Democratic Republic of the Congo in February 2021. Instead, luckily, Ashley was sent to South Africa.
The Double Jeopardy star broke her right leg in four places and suffered a paralysed foot while hiking through a forest in the African country last February. She laid on the forest floor for five hours, was carried back to camp via a hammock, driven on the back of a motorcycle for six hours and then flown to hospital, with the whole rescue taking around 55 hours.
During an appearance on the Sex, Body & Soul podcast this week, Ashley revealed the traumatic accident could have been fatal if her medical evacuation (medevac) was to Europe instead of South Africa.
"I was in hospital in South Africa about nine days. And then I was medevaced to Tennessee. But when I got to South Africa my leg didn't have a pulse and I was haemorrhaging, and if I had been medevaced to Europe (which would have taken longer) I would've bled to death," she told host Kate Roberts.
One breath at a time
Reflecting on the experience, the 53-year-old author, feminist, American actress, and social justice humanitarian explained that she had to take it "one breath at a time" to help her get through the pain.
"I don't know how the mind and the body and the soul come together to manage to endure the unendurable," the UNFPA Goodwill Ambassador said. "I bit a stick, I screamed, I howled, I convulsed. I never did pass out — I wished that I could.
"I knew that I couldn't have expectations, for example, of when I might get help or if there will be a painkiller, or anything. And I just had no expectations, and I knew that I could only do it one breath at a time."
Many of Ashley's followers on Instagram have shared their own stories about being inspired by Ashley to persevere after an injury and not let it stop them.
Ready to return to 'where I belong'
Despite the incident, Ashley revealed on the podcast, which was recorded last year, that she was going back to the Congo in January because it's "where I belong". It's where she has raised awareness for the Bonobos and the plight of the impoverished Congolese people.
In January, on the 11 month anniversary of her accident she said she was feeling ready to return, but it's uncertain if she has yet made the trip. She reiterated her huge gratitude to "every life-saving sister and brother who stroked my face, carried my make shift hammock through the rain forest for hours, wept alongside my agony, or simply laid beside me as I bit a stick while in shock."
Ashely said the accident is in the past and that "what is here, now, is a leg that works (with a wee limp and some knee stiffness at times), a spirit that won't let anything hold it back, and a desire to show up for the fullness of a beautiful life – and that life includes the endangered, egalitarian bonobos who live free from coercion."
At the time of her hospitalisation, Ashley praised the first class medical care she received at Sunninghill Hospital in Johannesburg, and thanked all who helped her in SA (from Dr Greef to the nurses and 'everyone')… including those who taught her about Ubuntu ("I am because we are").
Ashley and the Arch
Ashley has shared a close relationship with South Africans for decades. During apartheid times, in the late 1980s, she met some South Africans who fled house arrest and moved to Nashville, where she was. Ashley said she was "spellbound, captivated and changed" by the LP records they played her of Archbishop Desmond Tutu's speeches and sermons.
In a tribute to 'the Arch' in December 2021 when Archbishop Tutu died, Ashley said that when she met him in real life her knees were knocking "and tears pouring". She said to him: "You taught me, you encouraged me, that with every act of loving, God loves the loving and the lover. When in eastern Congo buying soap for teen aged girls, survivors of gang rape by armed militia, who might not ever have clean water, you said, do the next hopeful thing and buy them soap anyway, and school uniforms, too.
"The late night emails when my soul was wounded by the sorrow of this world, the time someone thought you were my driver (which you thought was rip roaringly funny and a story you told every time we were together), the way you gave me holy communion. The way you taught me to pray…"