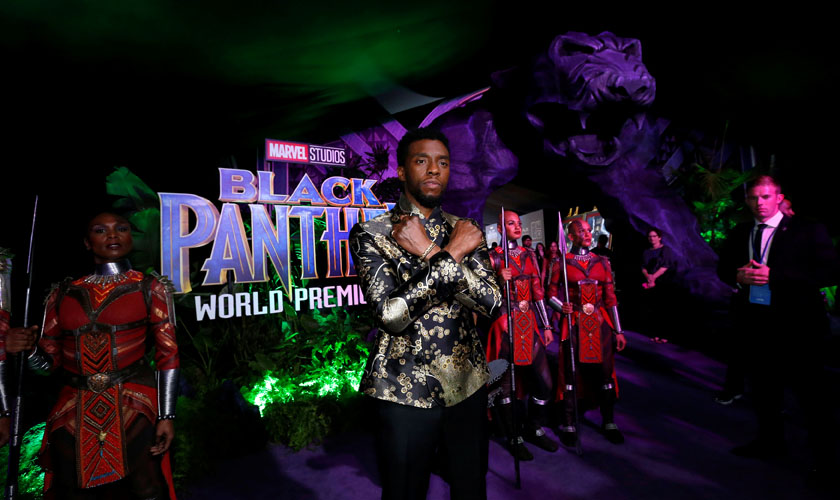 Black Panther and Charlize Theron Get Golden Globes Nominations. View List of Top Movie Nominees
Walt Disney's black empowerment superhero movie "Black Panther", set in an imaginary African country, received a best drama nomination for the Golden Globes this week, edging out hopefuls like the female-led heist thriller 'Widows' (which received no nominations) and moon landing movie 'First Man' (which had to settle for nominations in two other categories). South African […]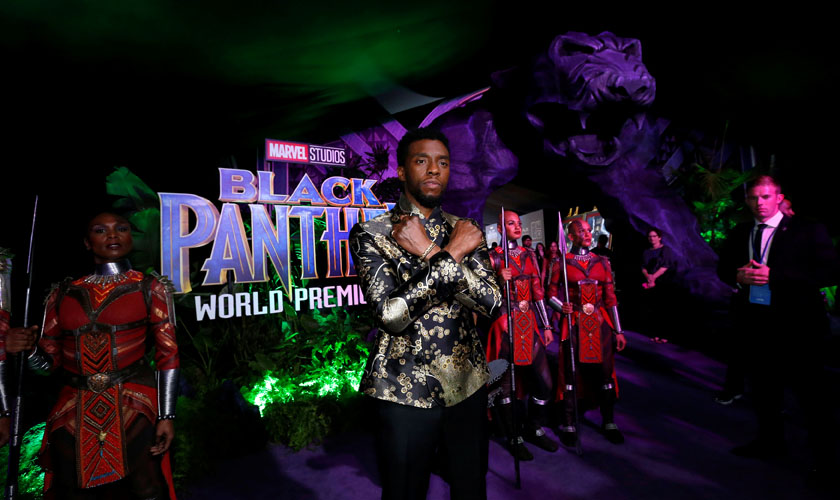 Walt Disney's black empowerment superhero movie "Black Panther", set in an imaginary African country, received a best drama nomination for the Golden Globes this week, edging out hopefuls like the female-led heist thriller 'Widows' (which received no nominations) and moon landing movie 'First Man' (which had to settle for nominations in two other categories). South African actress Charlize Theron also cracked a nod – scooping a nomination for Best Actress in a Comedy or Musical – for her brilliant performance in Tully.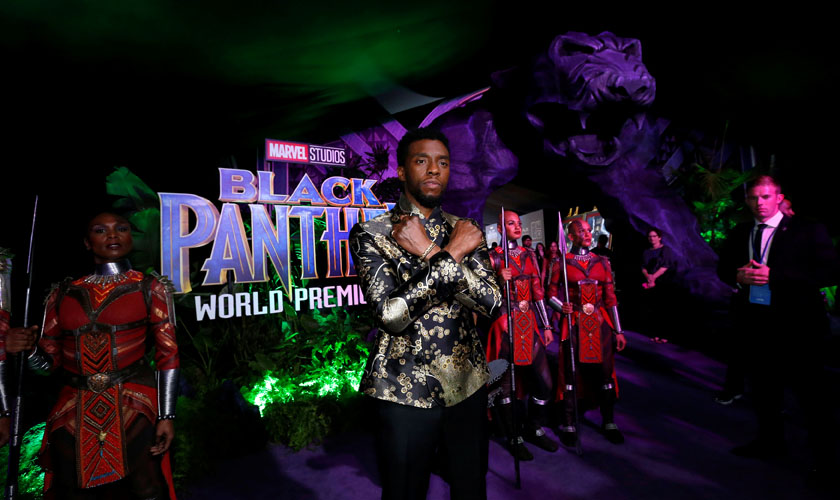 The Oscar-winning actress is up against Emily Blunt – "Mary Poppins Returns", Olivia Colman – "The Favourite", Constance Wu – "Crazy Rich Asians" and Elsie Fisher – "Eighth Grade".
Overall – dark comedy "Vice," a scathing look at the rise to power of former U.S. Vice President Dick Cheney, received the most Golden Globe nominations at six. It was followed by the Lady Gaga musical remake of "A Star is Born", British historical comedy "The Favourite" and road trip movie through 1960s segregated America "Green Book" with five nominations each.
Black Panther's "All the Stars" was also nominated in the Best Original Song category.
'Black Panther' – which earned over $1-billion at the US box office – became South Africa's highest grossing Saturday movie when it earned  R6.9-million on 17 February 2018.
South African actor John Kani (who stars as the father of Wakanda's king) told reporters at the time that: "In South Africa, we've been watching these movies all our lives – Batman, Superman, Captain America – and every time the mask comes off it's a white man. But this time you take off the mask and the hero is me.
"The hero is all of us in Africa and the diaspora. It's a remarkable thing."
Here's the list of contenders 'Black Panther' will be facing for the award…
Other Movies nominated in the Golden Globes BEST DRAMA category include:
"Black Panther" (as mentioned above)
"A Star is Born"
"Bohemian Rhapsody"
"If Beale Street Could Talk"
This is director Barry Jenkins' follow-up to his 2017 Oscar best picture "Moonlight".
"BlacKkKlansman"
Following is a list of the other key Golden Globes film nominations:
BEST DRAMA (see above)
BEST COMEDY OR MUSICAL
"Mary Poppins Returns"
"Crazy Rich Asians"
This is the first big Hollywood movie in 25 years with an all-Asian cast. Director John Chu said: "Not in my wildest dreams did I ever think our movie would be embraced to this magnitude by the audience and now the HFPA."
"The Favourite"
"Green Book"
"Vice"
Director Adam McKay: "What we tried to do was reflect the times that we are living in, which can be pretty absurd and pretty dramatic and tragic at the same time … It's an amazing portrayal of power. With what's going on in the world, that kind of subject and those kinds of performances resonate with the world."
BEST ACTOR, DRAMA
Bradley Cooper – "A Star is Born"
"I am very grateful 'A Star is Born' has touched so many people. … I wanted to tell stories through film for as long as I can remember and I feel lucky even to have had the opportunity to do that – to be included in a community of such inspiring artists is incredibly humbling."
Rami Malek – "Bohemian Rhapsody"
Rami gave a "heartfelt and humbled thank you to the man this is for and because of, Freddie… To play Freddie Mercury was a profound honor…"
Willem Dafoe – "At Eternity's Gate"
"Waking up in the dark this morning, getting ready and heading out to film in the freezing Canadian Rockies, I received this wonderful news. Today will make for a much warmer day."
John David Washington – "BlacKkKlansman"
Lucas Hedges – "Boy Erased"
BEST ACTRESS, DRAMA
Lady Gaga – "A Star is Born"
Glenn Close – "The Wife"
"I'm beyond thrilled and especially thankful for Meg Wolitzer who wrote the novel and Jane Anderson who wrote the screenplay 15 years ago, and for Rosalie Swedlin and Claudia Bluemhuber who had the crazy passion to bring it to the screen."
Melissa McCarthy – "Can You Ever Forgive Me?"
"I'm humbled to be in the company of the other dreamy nominees."
Nicole Kidman – "Destroyer"
"I am so grateful to be nominated for such an untraditional female character. Erin Bell is complicated, raw and dangerous, and it was a privilege to portray her."
Rosamund Pike – "A Private War"
BEST ACTOR, COMEDY OR MUSICAL
Christian Bale – "Vice"
Lin-Manuel Miranda – "Mary Poppins Returns"
"Woke up to my phone leaping off the bedside table. Grateful for the nom, grateful to the @goldenglobes, grateful to all of you#Golden Globes"
Viggo Mortensen – "Green Book"
Viggo said in a statement that the film asks audiences to "think profoundly about our society's past and present." 
Robert Redford – "The Old Man and the Gun"
John C. Reilly – "Stan and Ollie"
BEST ACTRESS, COMEDY OR MUSICAL
Emily Blunt – "Mary Poppins Returns"
"I delighted in playing every aspect of this extraordinary and iconic character. The entire experience working on it was spellbinding and that's largely to do with the incomparable Rob Marshall who took on this project with great love, depth and courage in his heart."
Olivia Colman – "The Favourite"
Constance Wu – "Crazy Rich Asians"
Elsie Fisher – "Eighth Grade"
"WHAT?"
Charlize Theron – "Tully"
BEST DIRECTOR
Bradley Cooper – "A Star is Born"
Alfonso Cuaron – "Roma"
The Mexican director said of his semi-autobiographical black-and-white film (on Netflix) that it celebrates families "and encourages my belief that the human experience is one and the same for all."
Peter Farrelly – "Green Book"
Spike Lee – "BlaKkKlansman"
"I found out about these Golden Globe Nominations for BlacKkKlansman in between advising my NYU Grad School students because I teach on Thursdays. The first word that came to mind was 'BOOM SHAKALAKA.'"
Adam McKay – "Vice"
BEST SUPPORTING ACTOR
Mahershala Ali – "Green Book"
Timothee Chalamet – "Beautiful Boy"
"WOW! Have woken up with a rush of gratitude and excitement this morning! … Thank you to the HFPA for supporting another indie-minded film, I am soaking up all the gratitude I can."
Adam Driver – "BlacKkKlansman"
Richard E. Grant – "Can You Ever Forgive Me?"
Sam Rockwell – "Vice"
BEST SUPPORTING ACTRESS
Amy Adams – "Vice"
Claire Foy – "First Man"
Regina King – "If Beale Street Could Talk"
Emma Stone – "The Favourite"
Rachel Weisz – "The Favourite"
BEST ANIMATED FILM
"Incredibles 2"
"Isle of Dogs"
"Ralph Breaks the Internet"
"Spider-Man: Into the Spider-Verse"
"Mirai"
BEST FOREIGN FILM
"Capernaum" – Lebanon
"Girl" – Belgium
"Never Look Away" – Germany
"Roma" – Mexico
"Shoplifters" – Japan
BEST ORIGINAL SONG
All the Stars – "Black Panther"
Girl in the Movies – "Dumplin"
Requiem for a Private War – "A Private War"
Shallow – "A Star if Born"
Revelation – "Boy Erased"
TELEVISION AWARDS
In television, limited series "The Assassination of Gianni Versace" about the murder of the Italian fashion designer, earned the most nominations – four.
Favourites like "The Handmaid's Tale" and "This is Us" were shut out of the biggest races in favour of newcomers including podcast-adaptation "Homecoming," starring Julia Roberts, and comedies "The Kominsky Method" and "Kidding."
The Golden Globes, chosen by the small Hollywood Foreign Press Association (HFPA), will be handed out at a ceremony in Beverly Hills on Jan 6 in the season's first major show business awards ceremony.
(Reporting by Jill Serjeant, Lisa Richwine and Jenni Baxter; Editing by Nick Zieminski/Reuters and Jenni Baxter/SAPeople)