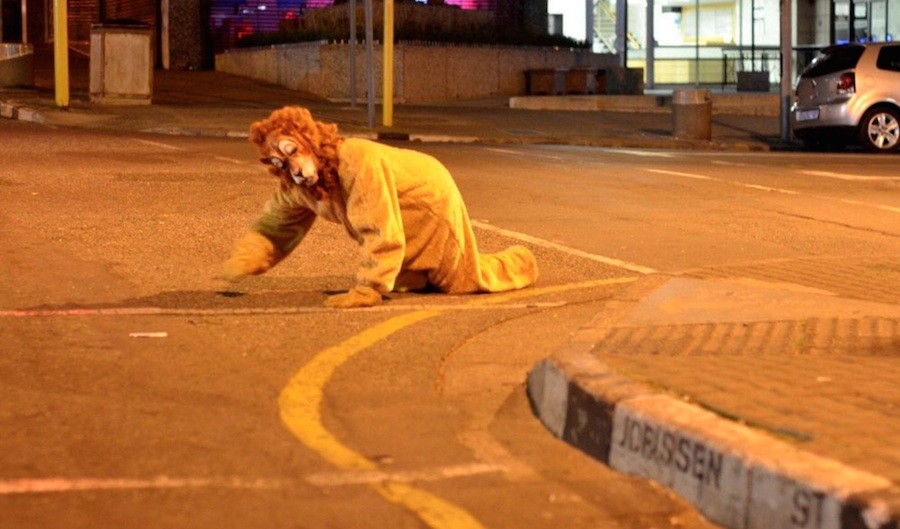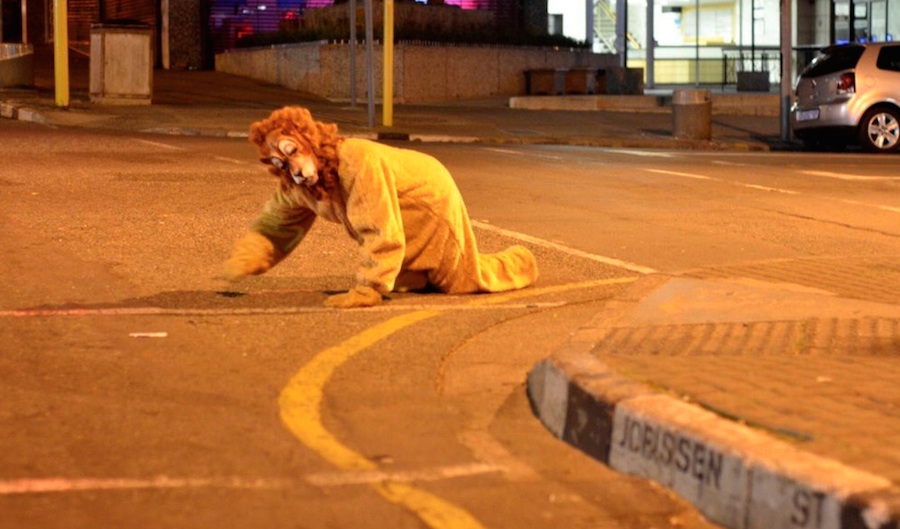 #BraamTheLion Makes a Repeat Appearance on Joburg's Streets
No sooner was it reported that whoever shot a movie or ad with a lion wandering around Braamfontein earlier this week – he was quickly christened Braam – had not got permission to do it, a video was "leaked" of another Braam wandering the streets. Only this one was a human dressed up as a lion. […]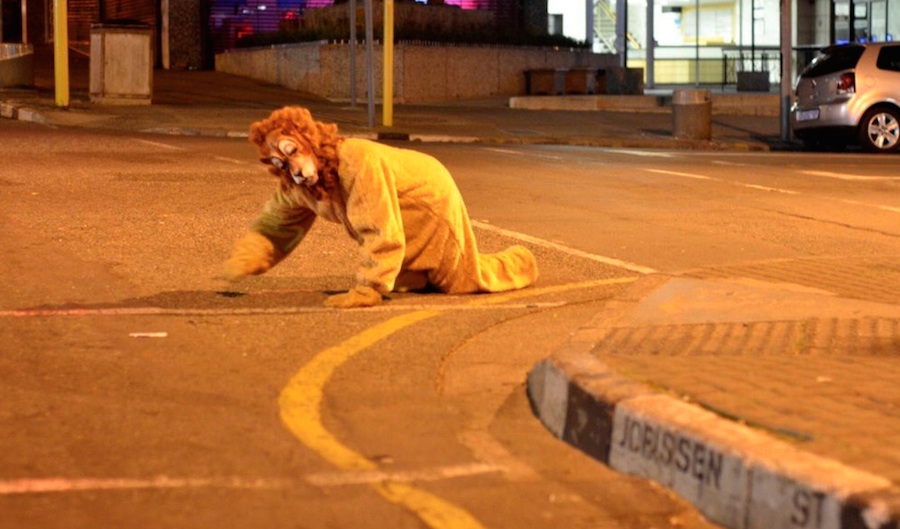 No sooner was it reported that whoever shot a movie or ad with a lion wandering around Braamfontein earlier this week – he was quickly christened Braam – had not got permission to do it, a video was "leaked" of another Braam wandering the streets. Only this one was a human dressed up as a lion.
The real incident took place on Sunday night, shown in the picture below.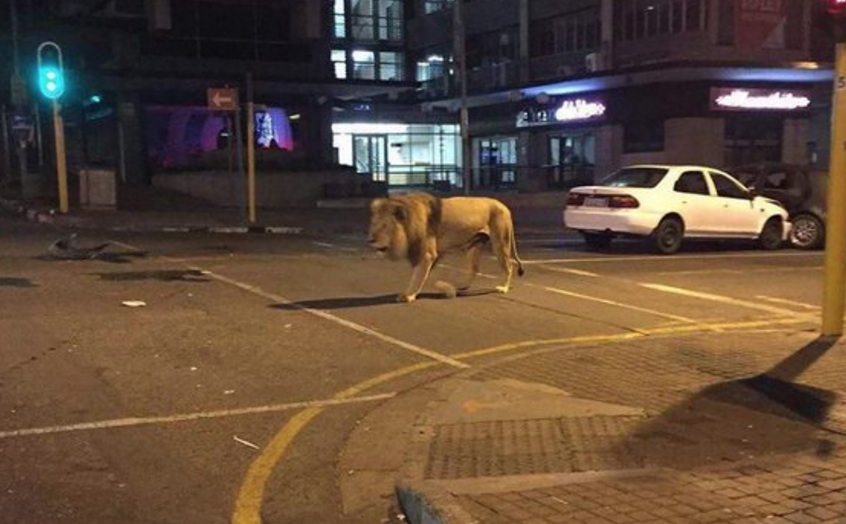 The Johannesburg Roads Agency was quoted earlier this week saying that the film crew had not received permission to close down the streets of Braamfontein for the shoot. By midday Friday the pictures and video below started appearing on social media, with someone joking "Second vicious lion found on the streets of Braam". It was not immediately apparent who was inside the lion costume.
#FirstVideoFootage of #BraamLion leaked!!! #Braam #Braamfontein pic.twitter.com/jNSOzFjqtj

— Jemaine Jacob (@jemainejacob) April 15, 2016
Only in Africa ? #Braamlion #Braam #braamfontien pic.twitter.com/qXz0PV7jXY

— ORPHOTOGRAPHYSA (@_THATHAPPYGUY_) April 15, 2016
New pics of #BraamLion have surfaced ???#Braam #Braamfontein pic.twitter.com/zzrqnEv2Ax

— Adam Jayes (@AdamJayes) April 15, 2016
Breaking: #BraamLion mauls tourists.#Braam #Braamfontein pic.twitter.com/1Ya1Nxhzu2

— Michael Blore (@mickyblore) April 15, 2016