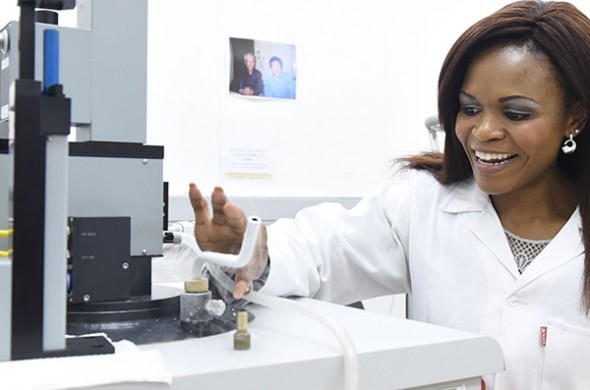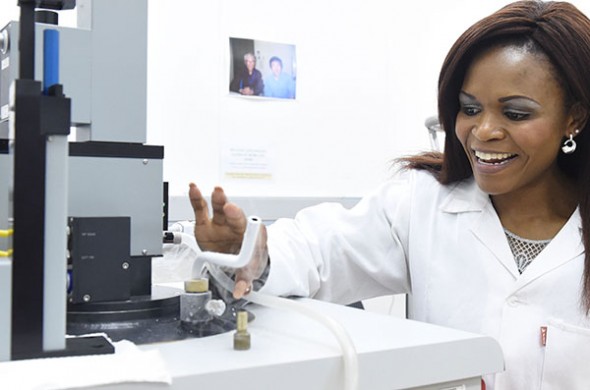 Groundbreaking SA student Dr Sondezi inspires with Dream It to Be It Philosophy
Buyisiwe Sondezi started her academic life at a simple rural school near Newcastle in KwaZulu-Natal. She had nine siblings and a burning desire to cure Aids. Today she is Dr Buyisiwe Sondezi, mother of two children and the first woman in Africa to be awarded a doctoral degree in experimental physics of highly correlated matter. […]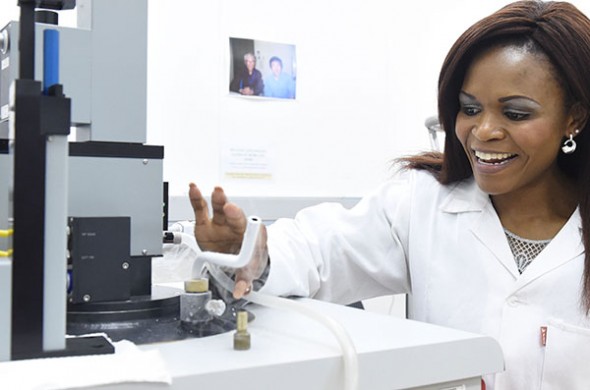 Buyisiwe Sondezi started her academic life at a simple rural school near Newcastle in KwaZulu-Natal. She had nine siblings and a burning desire to cure Aids. Today she is Dr Buyisiwe Sondezi, mother of two children and the first woman in Africa to be awarded a doctoral degree in experimental physics of highly correlated matter.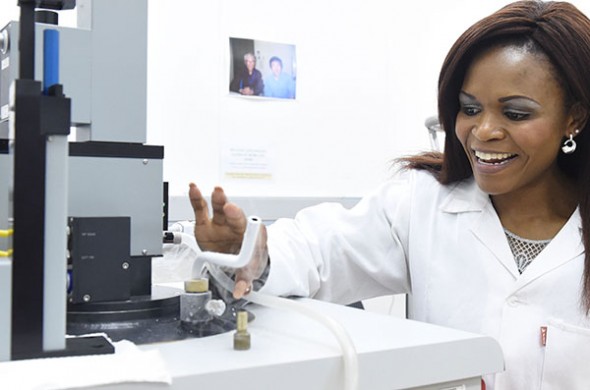 Dr Sondezi graduated as a Doctor of Physics from the University of Johannesburg (UJ) last month, with a thesis titled "The physical properties of ferromagnetic CeTX compounds, where T is Copper and Gold and X is Silicon and Germanium".
Her thesis supervisor, Professor André Strydom, said "I have witnessed what difficult times she had come through.
"When someone wants something with so much passion and fervour, and gets through all of the obstacles and the difficulties in life to achieve what she wants to achieve, then we have a responsibility to embrace the student's aspirations and to give her every opportunity to help realise her goals in life.
"I have learnt from the example set by Buyi just as much as she has learnt from working as a Physics researcher in our group."
We asked Dr Sondezi to share some of her inspiring secrets: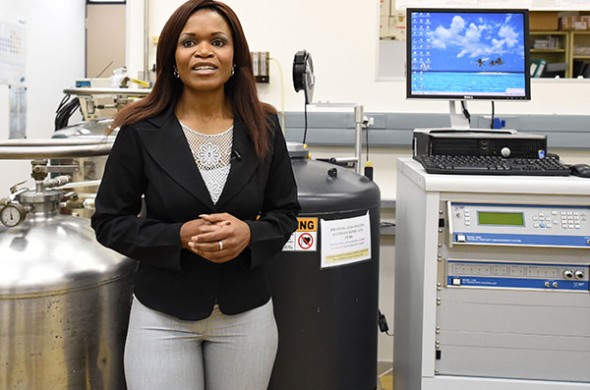 1. Who inspired you to be a strong woman?
My mom. Her ability to give birth to all ten of us (me and my siblings), and still manage to raise us up, teaching and guiding us to be the best that we can be.
2. And which women are your mentors?
Socially and academically – Prof Aletta Prinsloo [Associate Professor of the Department of Physics, Faculty of Science at UJ].
Spiritually – Pastor Hlengiwe Dungulu, Apostle Sophie Mlati and Prophetess Salome Ntsoseng.
3. What inspired you to study this particular degree?
My study of the sciences was driven by curiosity and wanting to be the first to discover the drug to cure Aids.
I wanted to do medicine and do medical research. I had to choose the Sciences. And as time went on, and as I eventually did pure sciences, the drive to do my PhD in the field of  Highly Correlated Matter came from the complexities that come with this study.
The unpredictability of the results in this study are the driving forces that enable me to search even deeper.
4. What will you do now that you have the degree?
Now it's time to work! The world is waiting.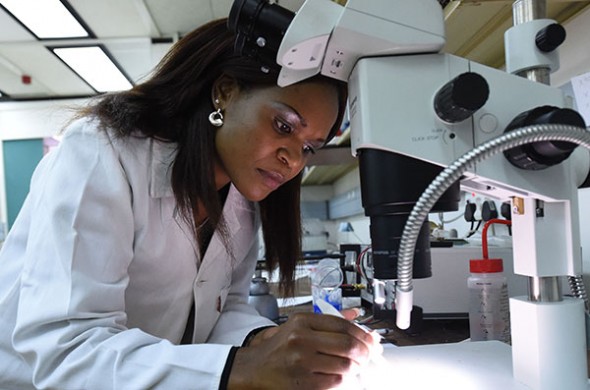 5. What advice would you give to other South African women to help them follow their dreams and believe in themselves?
You are not your past, nor your current…but you are that which you dreamt. Follow that which is not yet seen…and sooner than you think, it shall be tangible.
6. You're a mother of two. Has it been difficult to study and be a mom at the same time?
Yes it was tough. Juggling these requires special focus and determination. In some cases external help is needed.
7. What makes you proud to be South African?
From the time I started my honours degree, I never paid a cent towards my studies. Funding from our South African government took care of my fees. As a South African, I'm grateful for all that assistance.
I'm a proudly South African product – born and raised from the dusty farm just outside Newcastle (Benva Farm) in Kwa-Zulu Natal. I was blessed that our government took care of my studies as was needed.
Read more about Dr Buyisiwe Sondezi