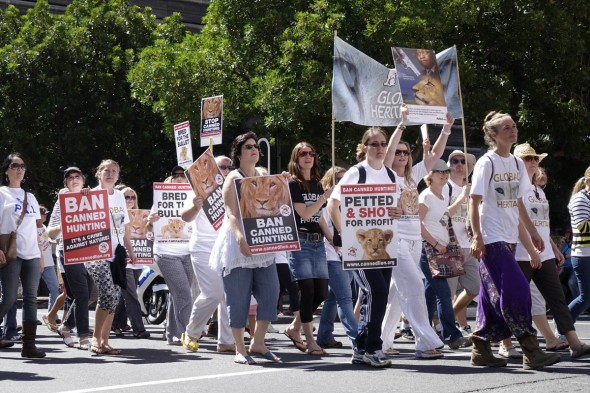 Cape Town and the World's Global Lion March Roars to Make Things Happen
There was a phenomenal turn out in Cape Town today for the Global March for Lions. The Mother City was one of 60 cities around the world that participated in this March against the shameful South African industry that keeps over 8,000 lions in captivity for breeding and hunting. Animal activists united together and marched […]

There was a phenomenal turn out in Cape Town today for the Global March for Lions. The Mother City was one of 60 cities around the world that participated in this March against the shameful South African industry that keeps over 8,000 lions in captivity for breeding and hunting.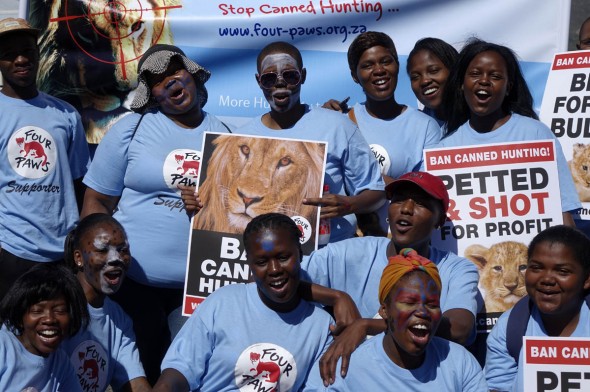 Animal activists united together and marched towards Cape Town Parliament to hand over a memorandum petitioning for an end to, and a ban on, this practice.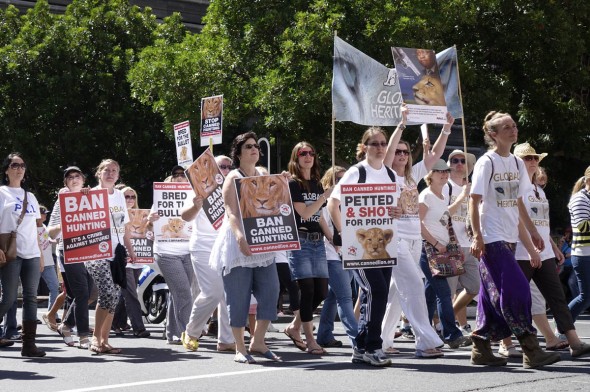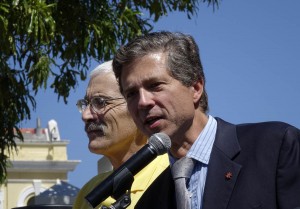 Local MP, Dr Mario Oriani-Ambrosini, welcomed the memorandum and stressed to the participating crowd that "there are many battles in this country which we need to engage with, and we are not going to be able to fight them and win them right away.
"This is one that we can and we must win!
"It is your willingness to roar that makes things happen."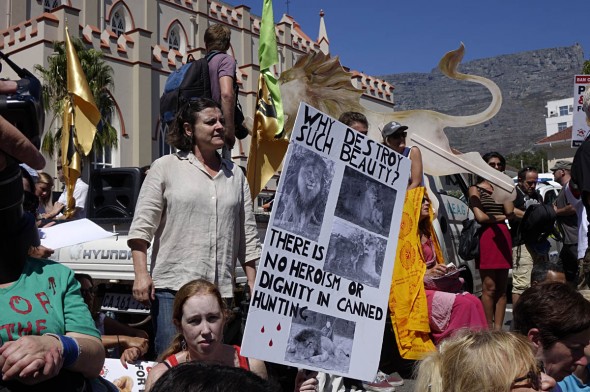 As part of our journey to document 20 years of freedom and democracy through our Peace and Unity Tour, we took these photographs to highlight the commitment and power of people who want to make a difference and let their voice be heard.

As Dr Ambrosini shared – "from the success that must follow from a demonstration like today's, we must learn how to roar, because this is what democracy is all about, making your voice heard, and demand that it be heard…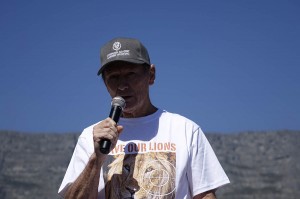 "Thank you for having made the effort; and I plead with you to continue to make efforts of this nature, and not to let the frontiers of freedom and democracy roll back, because without our commitment, those frontiers will roll back."
The event in Cape Town was also attended by Reverend Mpho Tutu of the Desmond and Leah Tutu Foundation, Linda Tucker of the Global White Lion Protection Trust and Chris Mercer (from Campaign Against Canned Hunting) who is co-founder of the March, and – together with Nikki Elliott – organised this event in Cape Town.
Today was a exemplary example of how issues like caring about the wildlife of South Africa can unite people from Cape Town to the rest of the world.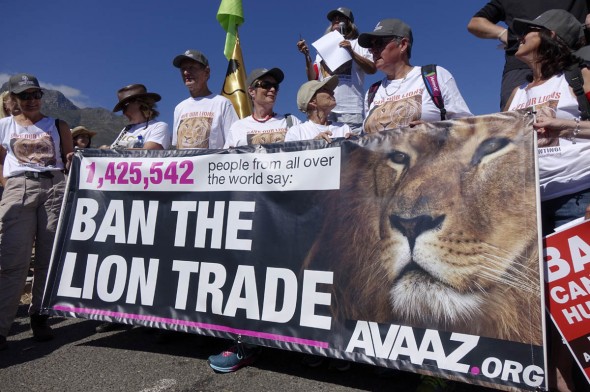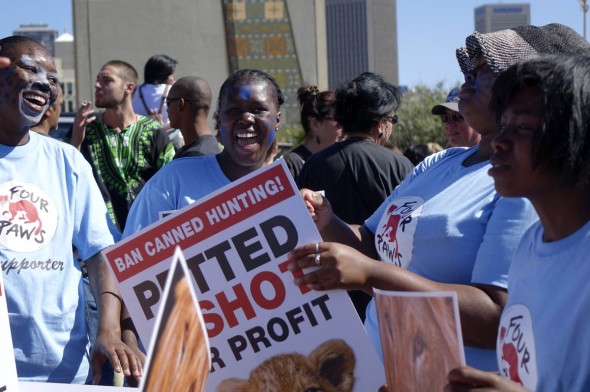 All Photos by Peace and Unity Tour. Copyright (c) Peace and Unity Tour.
VIEW MORE PHOTOS on the Peace and Unity Tour's FB page
More Info