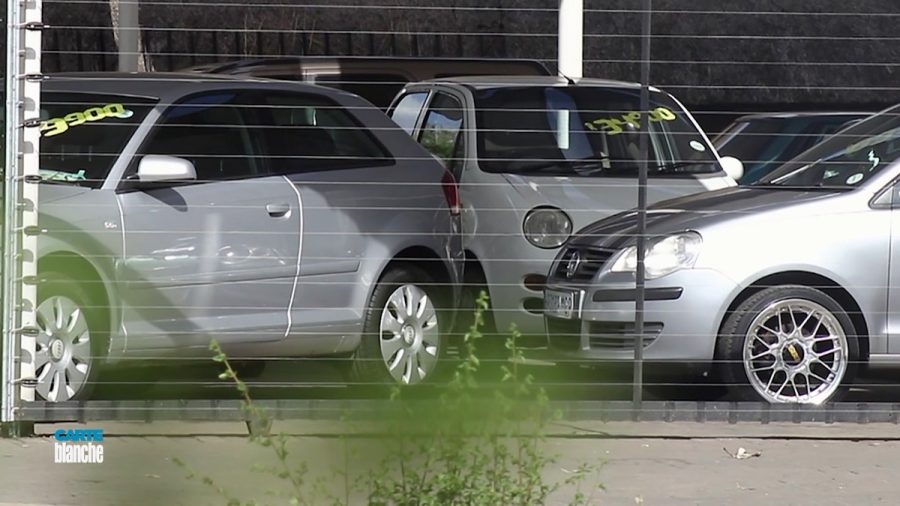 Carte Blanche Exposes Car Scam, Plus Deon Meyer Interview and More
In this week's episode, Carte Blanche participates in an undercover investigation to reveal an intricate car scam, finds out how South Africa's ports have deteriorated, interviews world renowned author Deon Meyer and discovers dog therapy for abused children. Watch on Sunday 20 Oct on DStv Now if you're in South Africa, and stream it from […]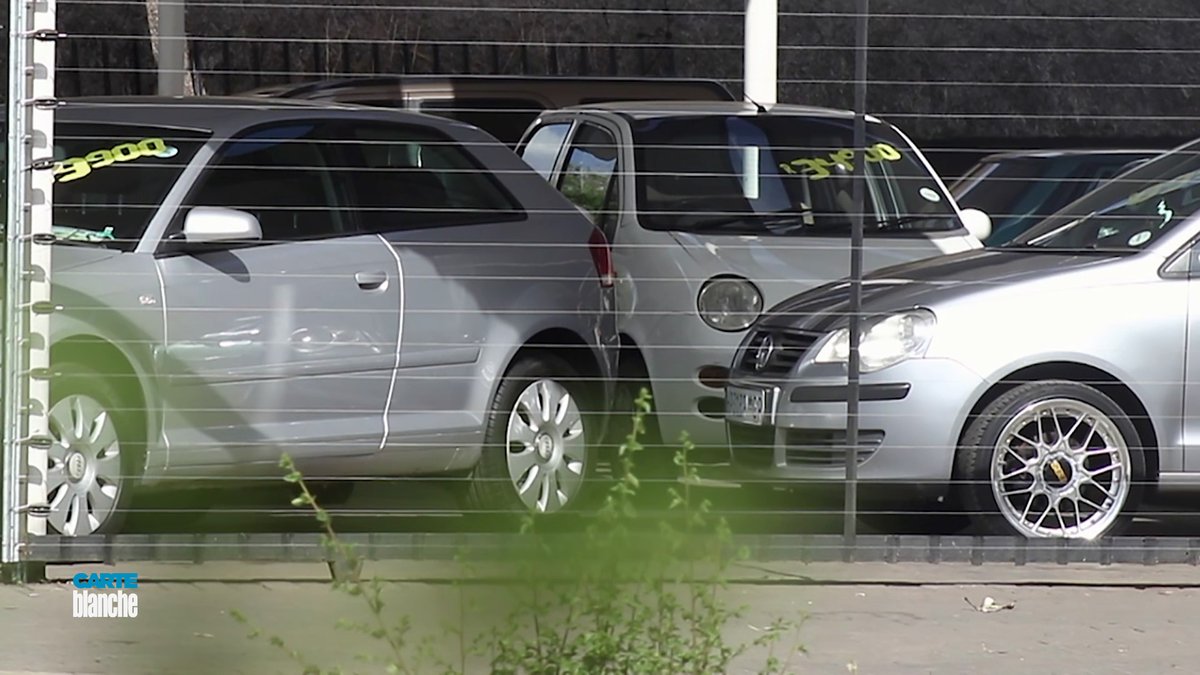 In this week's episode, Carte Blanche participates in an undercover investigation to reveal an intricate car scam, finds out how South Africa's ports have deteriorated, interviews world renowned author Deon Meyer and discovers dog therapy for abused children. Watch on Sunday 20 Oct on DStv Now if you're in South Africa, and stream it from Tues 22 Oct on Showmax International in most other countries.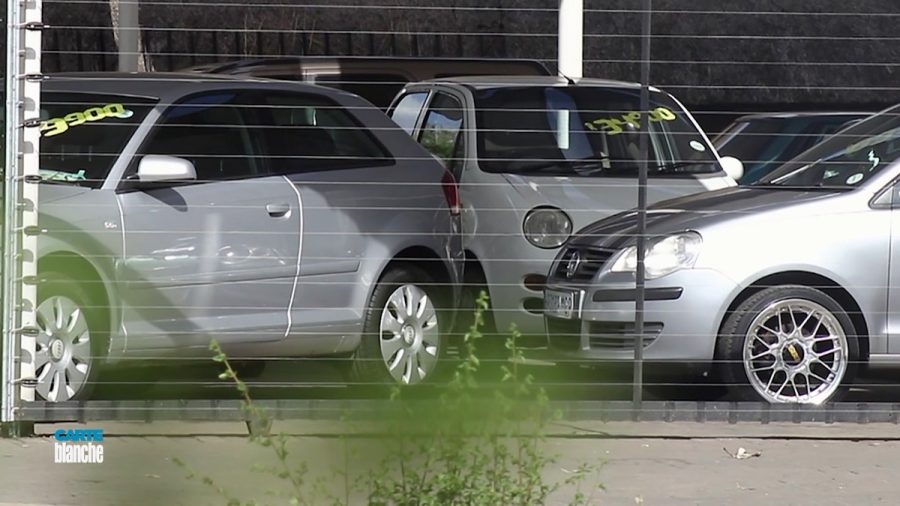 It was meant to be a sweet deal – sell your vehicle at the best price to the dealer and use the money as a deposit for your next car – but some angry consumers say they've been duped by a family dealership in Gauteng. In this undercover investigation, Carte Blanche untangles an intricate scam – where the same vehicle is sold to multiple buyers – leaving the clients out of pocket and… out of the driver's seat.(Producer: Ntokozo Miya | Presenter: Masa Kekana)
Watch the show overseas | Watch in SA on DStv Now
An undercover investigation reveals how a car dealer in #Gauteng sold the same vehicle to multiple clients, pocketing big bucks while leaving his customers without a set of wheels. @MasaKekana reports this Sunday at 7pm on #CarteBlanche @MNet channel 101. #CarSales pic.twitter.com/5mYE0vGKXm

— Carte Blanche (@carteblanchetv) October 17, 2019
For the last five years, productivity at our ports has deteriorated, but this year it hit rock bottom. Delays over the last few months have cost the country millions in lost revenue as car manufacturers waited for parts, and citrus meant for destinations across the world sat on the harbour for weeks. Ships fed up with our delays, bypassed the ports. The situation was so desperate that the shipping lines and freight forwarders implored the president to intervene. Now there is a new chief executive in charge of Transnet Port Terminals and she has hit the ground running, but with the country's export reputation in tatters can she turn this huge state operation around, in time? (Producer: Joy Summers | Presenter: Derek Watts)
Watch the show overseas | Watch in SA on DStv Now
A globally renowned crime fiction writer who has had his novels translated into 27 languages and published in 40 countries – Deon Meyer is a big-time author, so it's only fitting that his work should be adapted for broadcast. Now his big-budget international television series Trackers is set to premiere on M-Net later this month. But away from his jet-setting international career, is a man who's more at home in his own country. Carte Blanche meets the literary genius behind the gripping thrillers that have captivated readers for decades.(Producer: Graham Coetzer | Presenter: Macfarlane Moleli)
Watch the show overseas | Watch in SA on DStv Now
Taking the stand and facing your perpetrators in court can be a daunting experience for any victim, but for abused children the harsh reality of preparing to testify is even more traumatising. Now, in an innovative court preparation program, the Teddy Bear Clinic is deploying therapy dogs to help these young victims prepare for their big day in court.  Carte Blanche spent some time with a few furry friends to see how "man's best friend", is once again changing lives. (Producer: Mart-Marie Faure | Presenter: Claire Mawisa)
Watch the show overseas | Watch in SA on DStv Now
Part of a crucial process to prepare children for possibly one of the most challenging days of their lives – testifying in court – #TherapyDogs are wagging their way into court preparation. @clairemawisa finds out more this Sunday on #CarteBlanche channel 101. pic.twitter.com/8RTIeuight

— Carte Blanche (@carteblanchetv) October 17, 2019
If you're in SA – you can watch Carte Blanche on DStv Now. If you're overseas – you can watch #CarteBlanche and thousands of other popular local South African shows & movies by subscribing to Showmax International now. You can try it FREE for 14 days. 
Carte Blanche is on M-Net & M-Net HD [101], Sunday 20 October 2019 at 19:00 & again on M-Net Plus 1 [901] at 20:00
***
Please note: Carte Blanche is only available to international Showmax subscribers in Andorra, Australia, Austria, Belgium, Denmark, Finland, France, Germany, Greece, Iceland, Indonesia, Ireland, Italy, Liechtenstein, Luxembourg, Malta, Monaco, Netherlands, New Zealand, Norway, Portugal, San Marino, Spain, Sweden, Switzerland, United Kingdom. Not all titles are available in all territories. Showmax brings you the best South African series and movies, from the classics to the latest releases, from complete box sets to kids' favourites.