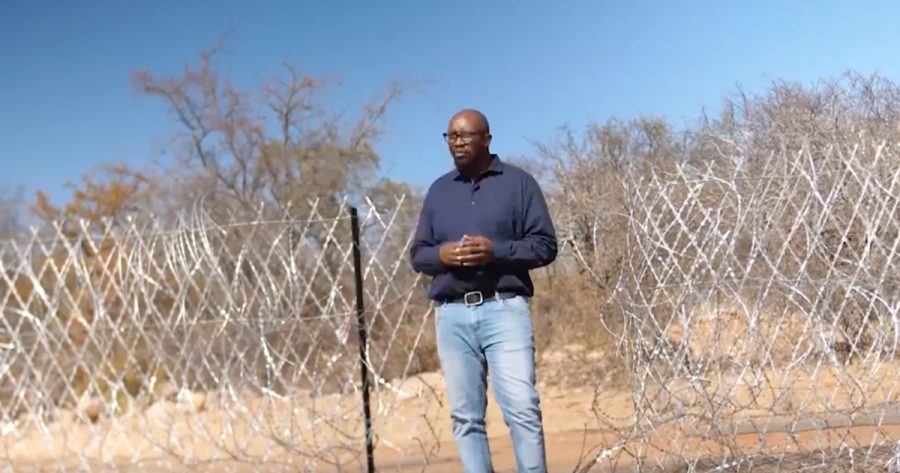 Carte Blanche Investigates R37-Million Beitbridge Blunder
This Sunday South Africa's top current affairs show Carte Blanche investigates if the R37-million fence between South Africa and Zimbabwe that the SA Government built is really doing its job to curb the smugglers. COVID-19: Beitbridge Border Blunder As the lockdown of national borders was meant to curb the movement of people and spread of […]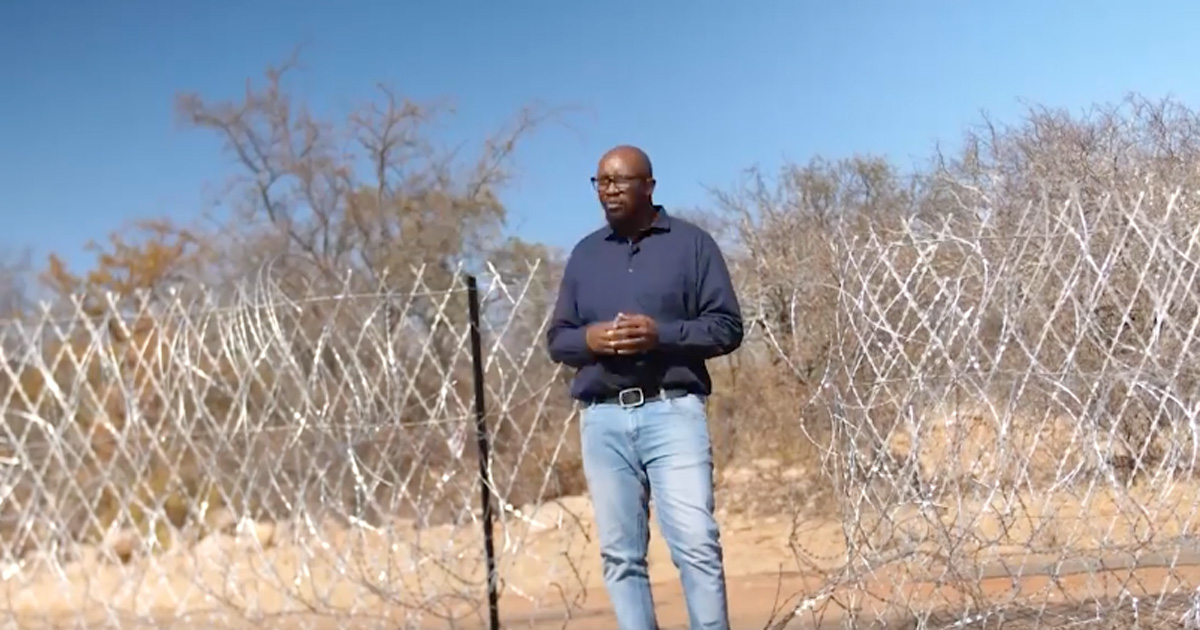 This Sunday South Africa's top current affairs show Carte Blanche investigates if the R37-million fence between South Africa and Zimbabwe that the SA Government built is really doing its job to curb the smugglers.
As the lockdown of national borders was meant to curb the movement of people and spread of COVID-19, the Department of Public Works and Infrastructure awarded a tender worth R37 million in emergency procurement processes to fix the notoriously porous border fence between SA and Zimbabwe.
Not only has Parliament's public accounts watchdog SCOPA cried foul and launched an investigation, it seems the revamped fence is not serving its purpose and is being vandalised as fast as it was built!
Carte Blanche travels to Limpopo to inspect matters up close.
Presenter Macfarlane Moleli says: "Government has built a R37-million fence to curb the movement of people and smugglers during lockdown. But is it really doing its job and was the fence truly worth the millions when a simple pair of pliers is all that's needed to make it to the other side?" (Producer: Nicky Troll | Researcher: Laura Byrne)
You can watch the show on Sunday 21 June in South Africa on DStv Now or stream it overseas in most countries from Tues 23  June if you're abroad.
https://www.facebook.com/carteblanchetv/videos/3209136102479934/
Watch the show overseas | Watch in SA on DStv Now
Also on Carte Blanche this Sunday 21 June 2020:
While the hunt for safe and effective COVID-19 treatments continues, space-age technologies, including artificial intelligence, are being harnessed for the firepower they could bring to the fight against the pandemic. At one of the world's most sophisticated research facilities in the United Kingdom, Carte Blanche meets inventors who work with pure light, billions of times brighter than the sun, to produce x-rays that help identify weak spots in the structure of SARS-CoV-2. By crowdsourcing submissions from scientists around the world, they hope to come up with the building blocks for a new drug that will be able to combat the virus at its weakest point.  Could this cutting-edge tech be the ultimate gamechanger? (Producer & Presenter: John Webb | Researcher: Laura Byrne)
Watch the show overseas | Watch in SA on DStv Now
With scientists joining forces around the globe to find a treatment for #COVID_19, one collaboration sees the use of intense beams of light to investigate the structure and properties of molecules to help design better drugs. @journojohn reports this Sunday on #CarteBlanche. pic.twitter.com/HzTnyzDG8u

— Carte Blanche (@carteblanchetv) June 17, 2020
Illegally connecting to the power grid isn't just irresponsible, it's also downright dangerous. But this hasn't stopped millions of desperate people living in informal settlements from paying a small fee to so-called Izinyoka to be provided illegal electricity.  Around the country, exposed live wires threaten the lives of these residents – just one wrong step could end with someone being electrocuted. Now, as winter sets in, Eskom says it's taking strain forcing it to cut power in some areas. Carte Blanche heads to the City of eThekwini to examine this decades-long battle against illegal connections. (Producer: Nicky Troll | Presenter: Macfarlane Moleli)
Watch the show overseas | Watch in SA on DStv Now
Illusionists are accustomed to creating clever tricks to fool a captivated audience. So, with a bow and arrow in hand, two South African magicians were simply meant to perform their dangerous new illusion, then walk away to resounding applause. But then something went horribly wrong, almost killing one of the illusionists. He survived. Now the duo is taking their death-defying act to the world. (Producer: Tarryn Crossman | Presenter: Derek Watts)
Watch the show overseas | Watch in SA on DStv Now
Two local #magicians, a bow and arrow and a dangerous illusion. The illusionist survived, but they vowed never to perform the trick again… that is until a top British talent show came calling. @DerekWatts meets the remarkable duo this Sunday at 7pm on #CarteBlanche. pic.twitter.com/GOy17wyxZE

— Carte Blanche (@carteblanchetv) June 17, 2020
If you're in SA – you can watch Carte Blanche on DStv Now.
If you're overseas – you can watch #CarteBlanche from Tuesdays, and thousands of other popular local South African shows & movies by subscribing to Showmax International now. You can try it FREE for 14 days. 
Carte Blanche is on M-Net & M-Net HD [101], June 21 2020 at 19:00 & again on M-Net Plus 1 [901] at 20:00
***
Please note: Carte Blanche is only available to international Showmax subscribers in Andorra, Australia, Austria, Belgium, Denmark, Finland, France, Germany, Greece, Iceland, Indonesia, Ireland, Italy, Liechtenstein, Luxembourg, Malta, Monaco, Netherlands, New Zealand, Norway, Portugal, San Marino, Spain, Sweden, Switzerland, United Kingdom. Not all titles are available in all territories. Showmax brings you the best South African series and movies, from the classics to the latest releases, from complete box sets to kids' favourites.