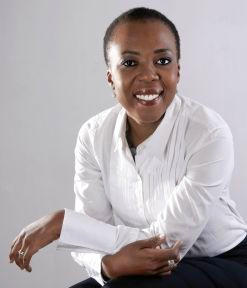 Cartier finalist fights illiteracy in SA
South African entrepreneur Nthabi Sibanda was shortlisted as a finalist in the 2012 Cartier Women's Initiative Awards, an annual international initiative to identify, support and encourage projects by women entrepreneurs who lead companies in sectors ranging from disaster relief to sanitary waste management, education, healthcare and employment. Sibanda's entry stood out from more than 1 000 […]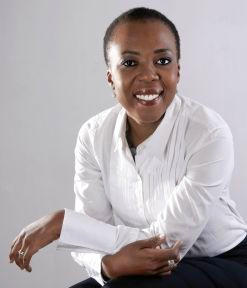 South African entrepreneur Nthabi Sibanda was shortlisted as a finalist in the 2012 Cartier Women's Initiative Awards, an annual international initiative to identify, support and encourage projects by women entrepreneurs who lead companies in sectors ranging from disaster relief to sanitary waste management, education, healthcare and employment.
Sibanda's entry stood out from more than 1 000 applications, and she made it onto the list of 18 finalists worldwide, with only three candidates shortlisted in the Sub-Saharan Africa region.
The business plan competition was created in 2006 by French jeweller and watchmaker Cartier; the Women's Forum, the first forum of its kind that advances women's empowerment; global management consulting firm McKinsey & Company; and the INSEAD business school.
Every year, six female entrepreneurs, each representing a major world region, are selected from 18 finalists. The Middle East and North Africa feature in their own award region, alongside Latin America, North America, Europe, sub-Saharan Africa and Asia-Pacific.
The awards initiative is playing an important role in helping women entrepreneurs succeed in the world of business.
A new approach to education
Sibanda is the founder of Puo Educational Products ("puo" is a Sesotho word for language), a company that produces bilingual printed and digital learning content for children under the age of nine years.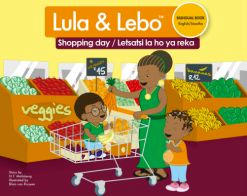 Puo's approach to education is distinct in that the material is both bilingual and relevant to children growing up on the continent as the products are based on African themes, languages and heritage.
Through a range of books, flash cards, puzzles and posters Sibanda is making a contribution to improving literacy in the country, promoting a love for reading and fostering an appreciation of South Africa's cultural and language heritage.
She feels honoured that her work has been recognised on such a prestigious platform. "It validates what we do," Sibanda says. "It is recognition and encouragement to continue."
Puo educational materials are approved by the Department of Basic Education, and the company is a member of the Southern Africa Montessori Association, as well as the Independent Schools Association of Southern Africa.
A personal need becomes a business
Sibanda's business idea came about when she wanted to teach her children about their African heritage and native languages. She started looking for reading material in indigenous languages, but struggled to find anything suitable.
"When I went looking for books in the retail space I couldn't find anything," she says. "And even those I did find were not great quality."
What she did find was shelves filled with stories from western countries, featuring little-girl explorers or safari adventures.
"But where was the African heritage?" she wondered, surprised by this gap in the market.
Sibanda decided to undertake her own market research and discovered a real need. "Statistics show that only 17% of published material for children is in African languages, and this figure includes the school market," she says.
This was all the motivation she needed to establish Puo Educational Products, which began with flash cards to learn words, puzzles to learn to count, and posters representing Africa and its culture.
Sibanda explains that publishers such as Oxford and Penguin do print African-language books, but Puo's material is innovative as it is supplying the children's market with bilingual editions, published in English and either Sesotho, isiZulu or isiXhosa.
"We want children to be open to the world yet proud of their African heritage," she says.
Honouring her African roots through language
Although she has no background in teaching or publishing, Sibanda treasures her African heritage and culture.
"I grew up in exile in the US, Zambia and Lesotho, and I've always been fascinated by language," she says. "I only started learning my native African language when I was eight, in Lesotho."
She has extensive business knowledge, having spent five years in management consultancy at Accenture and another five at the Women's Development Bank, as a consultant in enterprise and community development.
"What I wanted to do was create vibrant and creative bilingual material for children that can educate in a fun way and at the same time nurture a love for reading," she explains.
The importance of bilingualism
South Africa has a great linguistic diversity with eleven official languages, yet business and schooling are mainly conducted in English as a first language, with Afrikaans as the second.
The most commonly spoken languages in different regions in the country are isiZulu, isiXhosa, Setswana and Sesotho, but Sibanda believes that more should be done to promote South Africa's numerous languages.
The beautifully-illustrated materials provide a solution to this predicament.
Puo has produced story books featuring its signature characters, Lula and Lebo, a brother and sister who live in Johannesburg with their pet chameleon. The stories teach children about themes such as colours, parts of the body and transportation, all with Africa-related themes. The materials can be purchased from Puo's online store, or from bookshops such as Exclusive Books. T-shirts in different languages are also available through Puo's online store.
Research has shown that a second language benefits children in numerous ways, such as cognitive development, multicultural appreciation and even economic benefits. Reading a bilingual book gives children insight into the structure, unique features and word order of two languages.
Sibanda says it is important to start the learning process during the early childhood development stage.
"At this age children will earn and speak a language much more easily," she says. "Bilingualism makes children more adaptable, appreciative of other languages, cultures, as well as their own – our children must know where they come from. "
Through Puo's educational material, Sibanda feels that she is making a contribution to preserve Africa's languages.
"Through language, children feel a sense of belonging and there is so much to celebrate about culture in Africa," she says.
Future expansion
Sibanda says a great opportunity exists to expand Puo's reach to other African countries, as well as Europe and the US.
Soon their products will be available in digital format. Sibanda has entered into a partnership with a local Apple products retailer who is providing schools with iPads, in which Puo's content will feature.
"The digital platform is an obvious learning tool," she says, adding that there is a good market for mobile apps in South Africa.
Puo also hopes to develop an app that will be available in the retail space, particularly as more children are becoming tech-savvy and the number of smartphone users is increasing.
Next year the team will be releasing a range of books about traditional African folk tales with a modern twist, another way to ensure that Africa's rich oral tradition isn't lost to future generations.
"In and amongst our contemporary lives our African heritage is missing," she says. "It may be a small company, but Puo has great scope and ambitions – we're out to show the market what it lacks!"
By: Wilma den Hartigh
Source: www.mediaclubsouthafrica.com