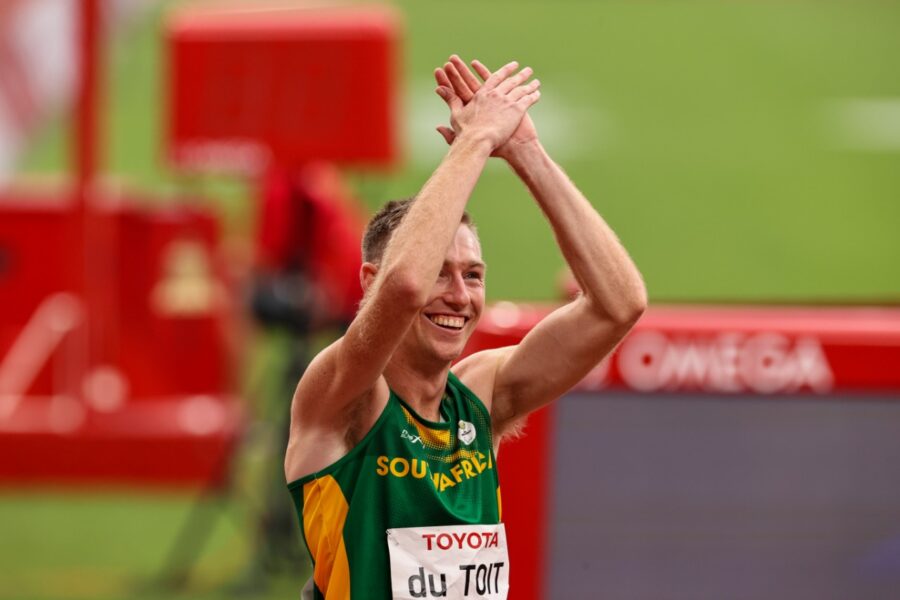 Charl du Toit: 'Thanks for Support SA, I Gave It My Best Shot'
Charl du Toit, the gold medallist from Rio 2016, was unable to repeat those heroics five years later as he finished fifth in the final at the Tokyo Olympic Stadium, but he played a full part in the fastest race ever run by Paralympic T37 athletes for the men's 400m… writes GARY LEMKE in Tokyo. […]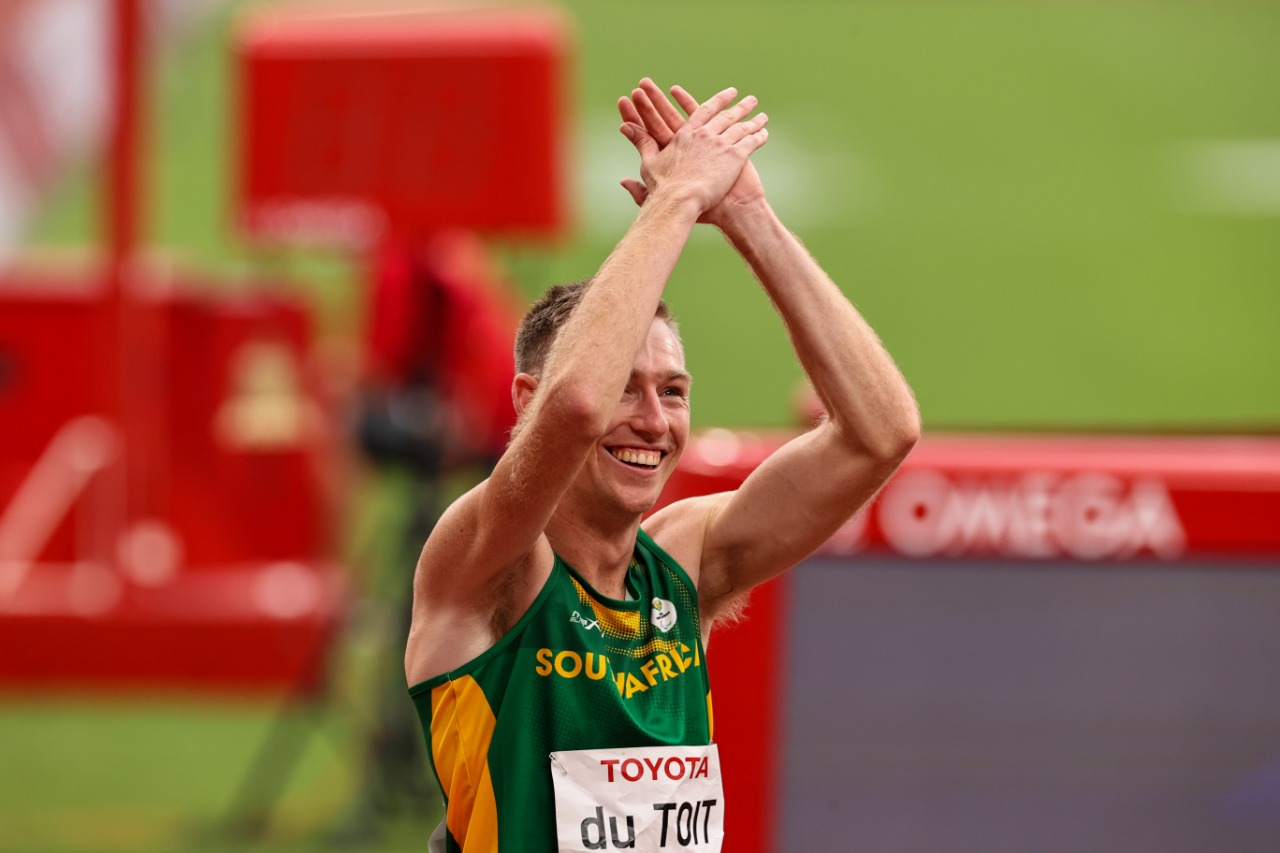 Charl du Toit, the gold medallist from Rio 2016, was unable to repeat those heroics five years later as he finished fifth in the final at the Tokyo Olympic Stadium, but he played a full part in the fastest race ever run by Paralympic T37 athletes for the men's 400m… writes GARY LEMKE in Tokyo.
Five years ago the Stellenbosch athlete had stopped the clock in 51.13sec, which had earned him the gold medal and new Paralympic record. Here, on an overcast but muggy Wednesday morning, he crossed the line in almost the same time, 51.14, but that was enough only for fifth place this time round, showing how quick this race was.
Du Toit, now 28 and who is a leader of this Team SA squad – he was also one of two flag-bearers at the opening ceremony – afterwards expressed his disappointment at not winning another Paralympic medal, but he was full of praise for those who finished in front of him.
"It was just a massive honour to be part of that race. It was hectic fast! Well done to the athletes. Although it was a straight final, we knew from the get go that it would be a very fast race. Well done to those three athletes who medalled, and well done to Andre Vidovin for breaking the world record," Du Toit said.
Vidovin came into the race as the world record holder (50.45), but here he carved 0.89sec off that time in stopping the clock in an incredible 49.34, chased home by the fast finishing American Nick Mayhugh, who had won 100m gold a few days earlier.
Du Toit, running in lane five, had got away smartly and by the time they had reached the top bend 200m mark he was full of running and in the medals. He still looked to be going well around the turn, but once into the home straight he looked to be in a world of pain, with his face showing what he was going through. From a place in the medals he was run out of it over the last 50 metres, but to finish with a time of 1/10th of a second outside of that which had won him gold five years ago showed how good his run was under the circumstances.
It was just, in this fastest-ever one lap in the T37 class, there were four athletes who dipped under 51 seconds, although Du Toit had planned for that. "Going into it I knew there were about four to five athletes capable of sub-51. Unfortunately, I wasn't one of them, which I'm a bit disappointed about as I really believe I could have been there. With 150m to go I really thought I was in the mix I was in the mix and with 120m to go, I thought 'I have this race actually'.
To the naked eye watching him in the stadium that looked the way too. Then, misfortune struck.
"It must have been a spasm or lactic acid hitting my CP hip, but I then thought 'let's shake it off'. With 60 or 80 metres to go, lactic hit again. There's not much you can do about it.
"If we could have the race again there's nothing I would change. It is what it is and I was happy with my race execution. I showed all the guts I had on the day. Unfortunately, it's not what I wanted … all I can say is sorry South Africa, I gave it my best shot."
There is no need to apologise. Du Toit has given us so much joy over the years, starting with the double gold in Rio, to the way he has handled himself on and off the track in Tokyo. Ultimately it took four athletes, one breaking the world record, one breaking the American records and two running the fastest races of their lives, to beat him.
"Thank you to each and every South African who has supported this team over the last week or so, it's appreciated. I'd also like to ask corporates and everyone to not forget about the Paralympians in the next three-year cycle.
"It's great having the support but we'd love it to be throughout the three-year cycle and don't let this be a hit and run approach. We need to see sustainability when it comes to support and for the next three years heading into Paris it's important. But, these Games not over, so please keep supporting these amazing athletes."
Source: TeamSA