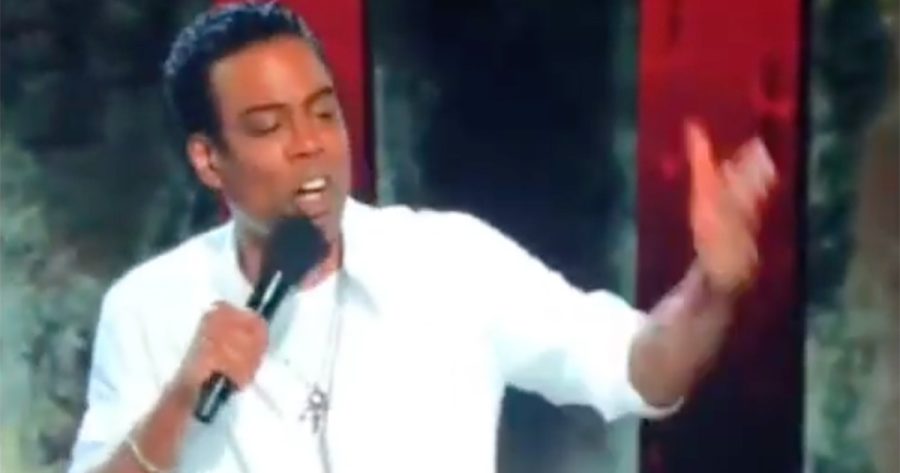 Chris Rock hits back: addresses Will Smith's Oscars slap, Meghan Markle's 'race card' and Elon Musk's sperm count
Comedian Chris Rock (58), who was sensationally slapped in the face at the last Oscar ceremony by actor Will Smith, has 'slapped back', almost a year later. They say revenge is a dish best served cold, and Chris appears to have taken it to heart, delivering his response in a live Netflix stream this weekend […]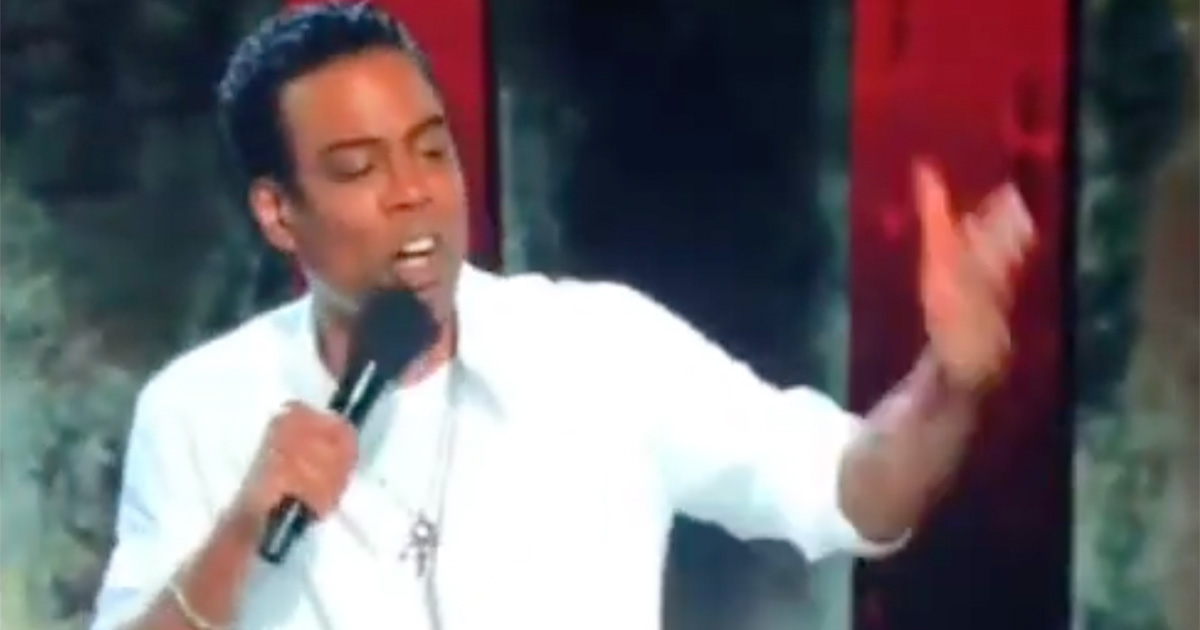 Comedian Chris Rock (58), who was sensationally slapped in the face at the last Oscar ceremony by actor Will Smith, has 'slapped back', almost a year later. They say revenge is a dish best served cold, and Chris appears to have taken it to heart, delivering his response in a live Netflix stream this weekend called "Selective Outrage".
Nobody was spared in the just over one-hour special. Chris shared his thoughts (and exasperation) for everyone from attention seekers to woke culture, non-racist yoga pants to South African expat Elon Musk looking weird (because he has a negative sperm count after all the Teslas he's sold; you'll have to watch to get it!). But it was Will Smith's Oscars slap that he kept for last.
"Did it hurt? It still hurts!" said Chris, admitting early on in the show: "Anybody who says 'words hurt' has never been punched in the face!"
At the end, addressing Will's 'selective outrage', Chris says he believes Will's slap had more to do with wife Jada Pinkett-Smith's affair than his Oscars' joke. Referencing Jada's Red Table Talk facebook watch series, in which she chatted openly with Will about the affair, Chris pointed out:
"We've all been cheated on, everybody in here (has) been cheated on. None of us has ever been interviewed by the person who cheated on us on television. She hurt him way more than he hurt me."
WATCH Chris Rock on Will Smith's 'selective outrage'
Chris Rock just slapped Will Smith the right way on stage. pic.twitter.com/eHAWXQlIso

— Dom Lucre | Breaker of Narratives (@dom_lucre) March 5, 2023
Reactions have been divided. Many said Chris's stand-up was brilliant, well marinated and sounded cathartic. "Chris Rock… so happy for him. This made me tear up a bit. The retribution, The planning, The timing and, The execution…perfection. ? ? ? ?" said one YouTube user. "Absolutely brilliant. He handled that situation in his own way. That's how geniuses handle pain," said another. One pointed out: "Look at his eyes at the end he still carries the hurt and the anger."
Chris ended his show saying: "I got parents! Because I was raised! And you know what my parents taught me? Don't fight in front of white people."
Many called it a mic drop moment. However, some said it's a pity Chris's parents didn't teach him not to make fun of a black woman's hair in front of white people.
WATCH Chris Rock on the Kardashians
'Chris Rock aint fuNnY, hE Is oVeRRaTed, hE is CoRny' thats how I know you ain't watched the special but clips of the Will thing cos this was the best joke! I ain't seen no comedian go after the Kardashians like this 💀 Everybody hates Chris indeed! GENIUS 😭🙇🏾‍♂️ #SelectiveOutrage pic.twitter.com/VJ59mDTPJK

— Dr. Heinz 🦂 (aka Ketchup-Man 🍅) (@DrHeinzOfficial) March 5, 2023
WATCH Chris Rock on Meghan Markle, her baby, royalty and the 'race card'
'South Park' recently made fun of Prince Harry and his wife Meghan Markle playing victims, and Chris took similar aim at Meghan and the royal family ("they invented colonialsim"). He says it wasn't racism as much as just "in-law sh*t". Of her complaints to Oprah that they were racist for wanting to know "how brown the baby was going to be"… To much applause, Chris says: "I'm like: that's not racist! Coz even black people wanna know how brown the baby gonna be!"
Chris Rock unloads on Meghan Markle and the Royal Family at his live Netflix show:

• Meghan Markle playing the victim
• Royal family are the original racists
• The colour of her and Harry's baby#ChrisRockLive pic.twitter.com/7rBqzpIZY7

— Jamie Johnson (@JamieoJohnson) March 5, 2023
Reactions were mixed:
chris rock is such a bitch. you used an onstage moment to take a jab at a woman you have an off-stage grudge against, got the SHIT slapped out of you (rightfully so) and now are using white people's clutching of pearls to paint yourself as a victim while continuing your tirade.

— CHIKA 📀 (@oranicuhh) March 5, 2023
Chris Rock keeps roasting black people for fun. That MJ joke was not cool. MJ was never found guilty. Never proven. He could have picked Elvis, Bowie, or anyone else, but he always goes for us. #ChrisRock #MichaelJackson

— Maurice Brandon (@_mauricebrandon) March 5, 2023
Someone call the police. Chris Rock just killed Will Smith onstage: 'Everybody called him a bitch…but he chose to hit me. But my momma raised me: You don't fight in front of white people' *mic drop* It was fantastic! pic.twitter.com/eA4YoDuAPd

— Armando Valle (@ThePRGMR) March 5, 2023
If you love streaming comedy shows, documentaries, movies and TV series, subscribe to Showmax now (even if you live abroad, in most countries) and get 14 days FREE!