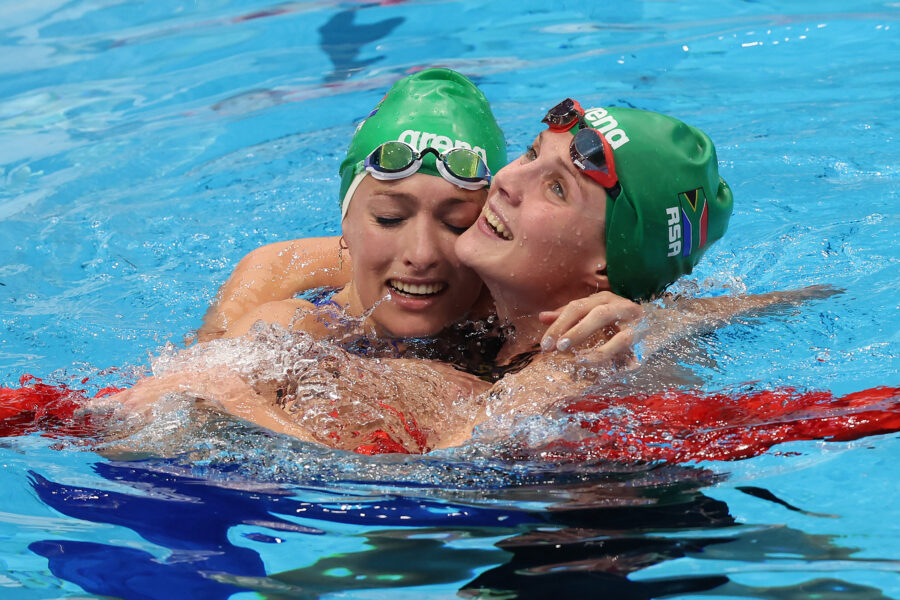 Day 7 for Team SA at the Tokyo Olympics
Gold for Tatjana Schoenmaker in a world record time in the women's 200m breaststroke final. The day won't get better than that. (Full story and interview with Tatajana on her win here.) The photo above features the moment her fellow South African teammate, competitor and Tuks training partner Kaylene Corbett congratulated her. The look in […]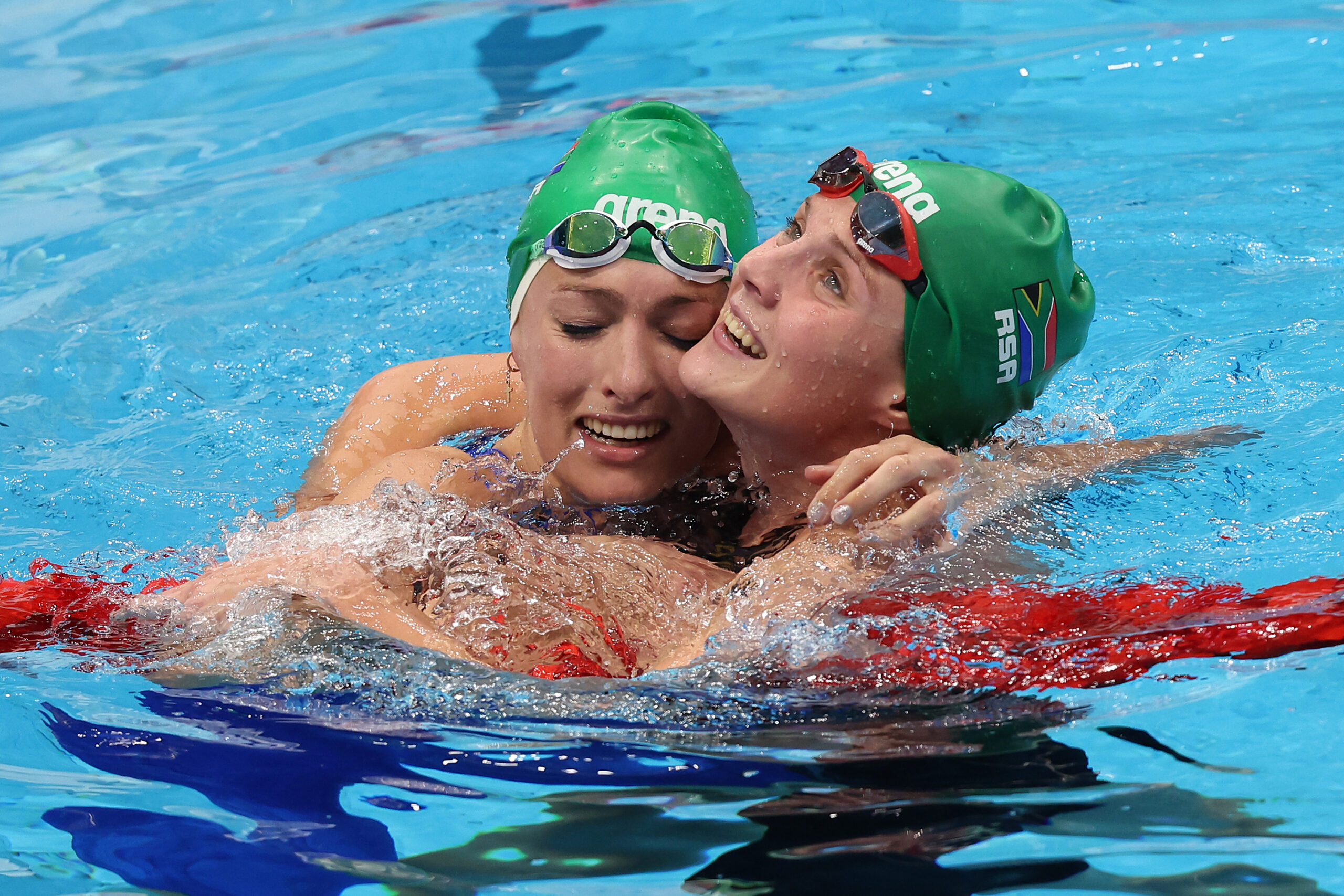 Gold for Tatjana Schoenmaker in a world record time in the women's 200m breaststroke final. The day won't get better than that. (Full story and

interview with Tatajana on her win here

.) The photo above features the moment her fellow South African teammate, competitor and Tuks training partner Kaylene Corbett congratulated her. The look in Kaylene's eyes says it all. Pure joy! Kaylene herself fared well, coming fifth in the race of the world's best 200m breaststroke swimmers in a personal best time of 2:22.06.
Here is a list of all Team SA's competitors in action at the Tokyo Olympics on Friday.
ATHLETICS
Men's 400m hurdles, Heat: Sokwakhana Zazini finished third in his heat in 49.51 and qualified for the next round of competition
HOCKEY
Women's Pool A: South Africa 1 Germany 4: Toni Marks scored South Africa's consolation goal in the 53rd minute as they had the final say in a 4-1 defeat. Germany led 2-0 within the opening 10 minutes before stretching their lead to 4-0 fter 49 minutes before Marks struck.
In case you missed it yesterday, South Africa's men's hockey players have been knocking on the door against the so-called 'bigger' nations here at the Tokyo Olympics, but on Thursday they barged right through, beating Rio 2016 bronze medallists and world No 4 Germany for the first time in an international competition. They came back from 2-1 down to beat Germany 4-3. Gary Lemke from TeamSA said "there was almost a surreal feeling in the final quarter as Germany allowed South Africa into the circle… The South Africans had taken the lead at 4-3 with 12 minutes remaining. There was a frantic finish to the match but South Africa held on for a famous victory."
SWIMMING
Women's 200m breaststroke, final: GOLD! Tatjana Schoenmaker won South Africa's first gold medal at the Tokyo 2020 Olympics with a world record swim. She touched the wall first after a titanic struggle with America's Lilly King. Schoenmaker's time was 2min 18.95sec. The previous world record of 2:19.11 had been set by Denmark's Ricke Moller Pedersen in Barcelona almost eight years ago to the day. Schoenmaker's training partner Kaylene Corbett also performed heroically, finishing fifth in 2:22.06, another personal best.
Source: TeamSA
You can watch all the key moments from the Olympics online at www.showmax.com or on your phone using the Showmax app, plus score an additional free month when you sign up for Showmax Pro before 31 August. (To claim your free month, go to www.showmax.com to subscribe or upgrade. That's it, you're all set!)