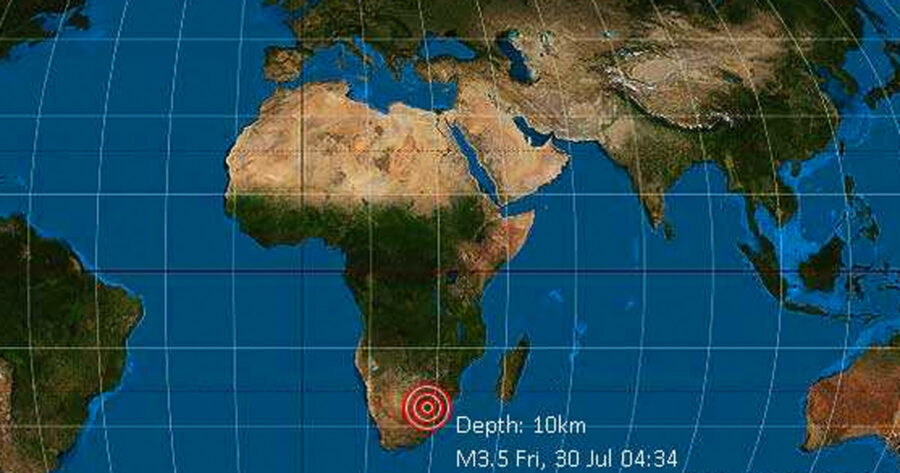 Earthquake 'Shakes' Boksburg and Areas Around Johannesburg, South Africa
A 3.5 earthquake has been felt in Boksburg on Friday morning. The tremors occurred at around 06h34 this morning. While a lot of residents reported hearing a "low rumble" and that their belongings "shook", there appeared to be no damage. A Boksburg resident told Volcano Discovery it lasted for about 3 seconds. "It was intense. […]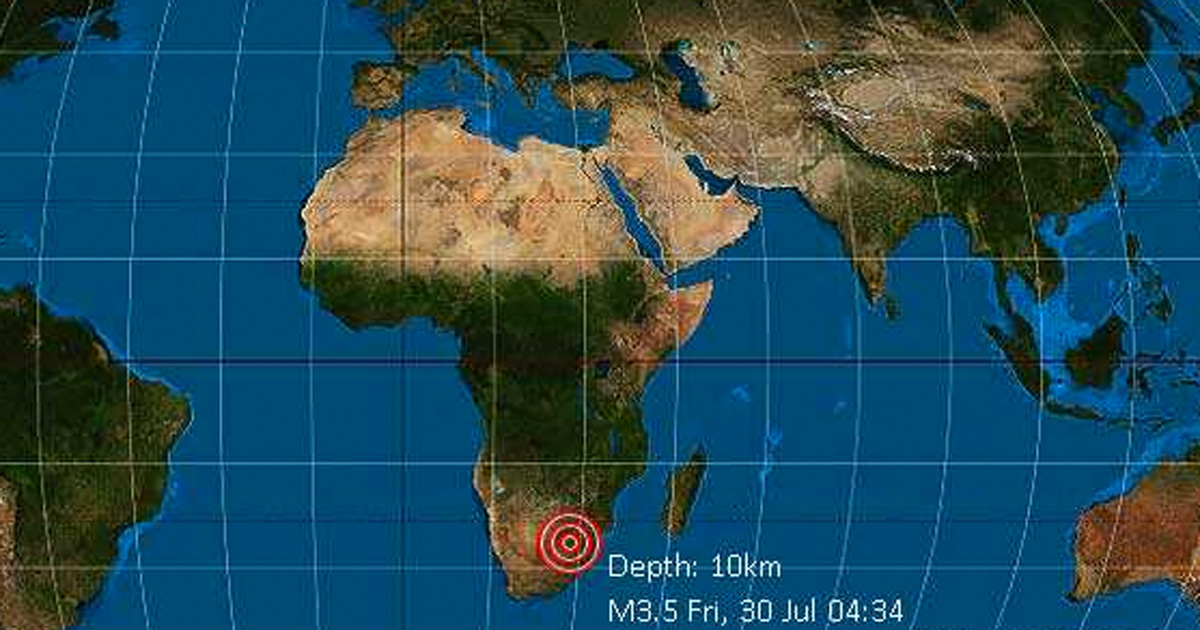 A 3.5 earthquake has been felt in Boksburg on Friday morning. The tremors occurred at around 06h34 this morning. While a lot of residents reported hearing a "low rumble" and that their belongings "shook", there appeared to be no damage.
A Boksburg resident told Volcano Discovery it lasted for about 3 seconds. "It was intense. All windows were shaking. Foundations were shaking," said the resident. SAPeople follower Louis NB said: "Oh, yes, first morning parents did not have to beg the kids to get out of bed. Seriously our neighbours lost a few windows."
According to information published by the Council for Geoscience (CGS), sourced from waveforms recorded by the South African National Seismograph Network, the 3.5 quake took place 4.3km southwest of Boksburg. The light magnitude earthquake happened at a depth of 10km.
UPDATE: According to another report on the USGS (United States Geographical Survey) website the earthquake measured 4.2 on the Richter scale and was at a depth of 5km, 13km south east of Alberton.
Facebook group Severe Weather and Information Centre SA reports that the USGS upgraded the 3.5 earth tremor to a 4.2 earthquake. The group said aftershocks are possible. There are unconfirmed reports of a couple of other earth tremors near Johannesburg.
SA's CGS is expected to release a report later today.
One resident in Vosloorus township, south of Boksburg, said: "Felt a big rattling and vibration and loud noise."
The epicenter was at a latitude / longitude of 26.238°S / 28.228°E in Ekurhuleni Metropolitan Municipality in Gauteng.
A little further away – from Alberton to Benoni and Germiston – residents reported feeling weak to moderate "shaking". Some said their sofas, doors and windows were shaking and that it sounded like an aeroplane "but louder". One commenter in Benoni said: "I was in the bath and I could see how the water had like vibrating effects."
In Bruma North, someone said: "It felt more like a vibration and I could hear rattling in the ceiling. Almost felt like the roof was going to cave in."
In Orange Grove (in Joburg), a resident said they felt vibrating and shaking and that "my bed and windows where shaking thought someone hit my window with a car or something". Another in Johannesburg said "the building I live in was shaking. It was brief but it almost felt like the building was about to collapse".
Many residents were still in bed when the tremors struck. One Germiston resident said "I could feel the bed move". Another in Germiston said: "I was sleeping, and I woke up because things in my room shelf ended up falling onto my bed."
The comments have also been pouring into Twitter, where one Joburg resident said it happened "when I was half asleep half awake, telling myself to wake up. I thought my body had developed a super power to wake me up!" Another said: "I am so relieved people are talking about this. I thought I was imagining things."
Boksburg residents are accustomed to feeling tremors in the area, blamed largely on underground gold mines. In May this year there was a 2.5 magnitude earthquake in the area. CGS' Michelle Grobbelaar has told SAPeople that with these Gauteng earthquakes "it is difficult to determine with certainty what caused the earthquake. However, that being said, it did occur in the mining region where we have recorded many earthquakes in the past."
According to Earthquake Track South Africa has had 1 earthquake in the past 24 hours (measuring 4.2 in Boksburg) and two in the past 30 days.  The other was a 4.5 in Springbok in the Northern Cape. The largest earthquake measured in SA this year was a 4.8 in Stilfontein.