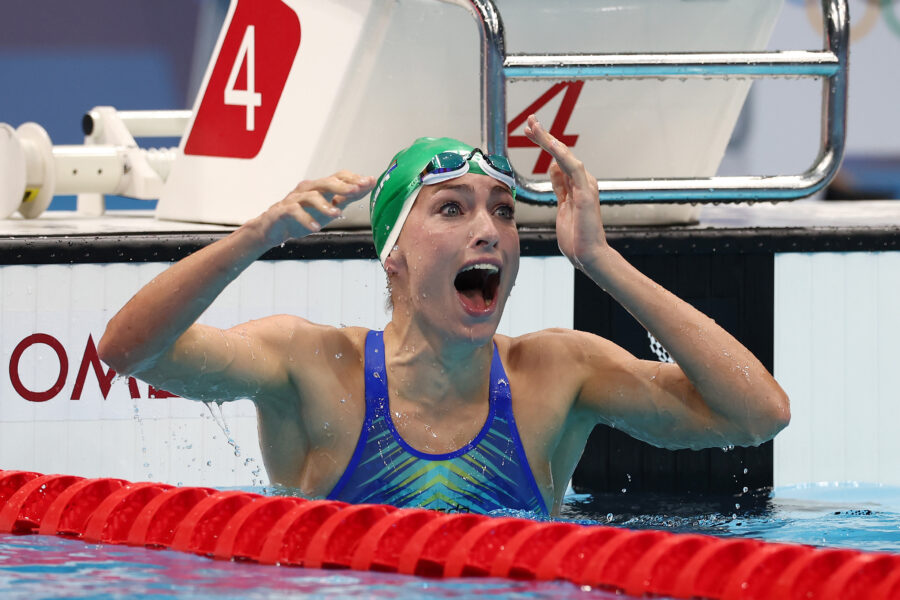 SA's Golden Girl Tatjana Schoenmaker Wins GOLD in World Record Breaking Time at Olympics
South Africa's golden girl Tatjana Schoenmaker has won the 200m Breaststroke final in a world-record breaking time of 2min 18.95sec. "What. A. Moment." said the Olympics. "An unbelievable swim and a new World Record from Tatjana Schoenmaker in the women's 200m breaststroke, handing #RSA their first gold medal of #Tokyo2020!" A Golden Girl Who Does […]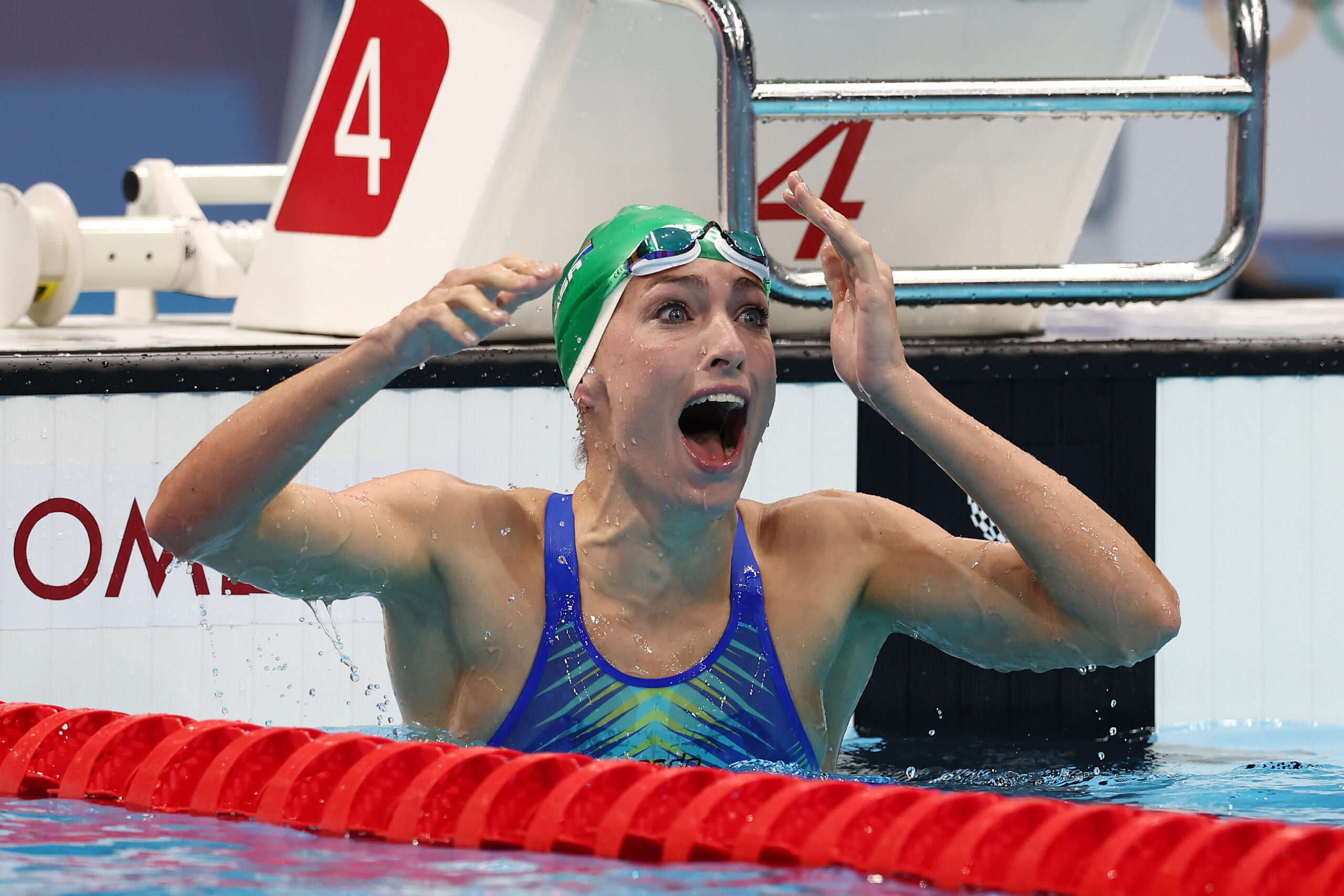 South Africa's golden girl Tatjana Schoenmaker has won the 200m Breaststroke final in a world-record breaking time of 2min 18.95sec. "What. A. Moment." said the Olympics. "An unbelievable swim and a new World Record from Tatjana Schoenmaker in the women's 200m breaststroke, handing #RSA their first gold medal of #Tokyo2020!"
A Golden Girl Who Does Her Talking In The Pool
Those looking for the punchy headlines and catchy soundbites when listening to Tatjana Schoenmaker aren't going to get any. Not yesterday, not today and not tomorrow… writes GARY LEMKE in Tokyo.
Schoenmaker, South Africa's first gold medallist at the Tokyo 2020 Olympics, does her talking in the swimming pool. That doesn't mean the 24-year-old isn't articulate or uncomfortable with the media.
It's simply that she, perhaps for now while she's still on the trajectory to swimming stardom, prefers to play the part as if she is watching her own life movie unfold. Schoenmaker said after breaking the world record:
"It still hasn't really sunk in! I'm excited to also go back home and celebrate this with my family. I don't wish my Olympic dream over, but I am really excited to just go and celebrate, even being at the Olympics, with my parents."
She had come to Tokyo as the No1-ranked swimmer in the event and the gold medal favourite. Having shown her form with a silver in the 100m – perhaps one day she will tell us she was seething inside that it wasn't gold considering no one went faster than the Olympic record 1:08.92 she set in the heats – Schoenmaker continued to play down her 200m gold.
"To be honest, if I could just make the final – that was what I've said since I started coming through – to make the final is already an amazing achievement.

"I was lucky to have my teammate (Kaylene Corbett) there. We were all like two-two – two Americans, two British, two South Africans. So, it was just amazing to have that teammate there.

"I would've never even thought… This is my first Olympics, so for me to get a lane into the final – then everyone stands a chance.

"So, that's the thing I've always believed in. I've exceeded – or God has exceeded all my expectations, so I couldn't have been happier."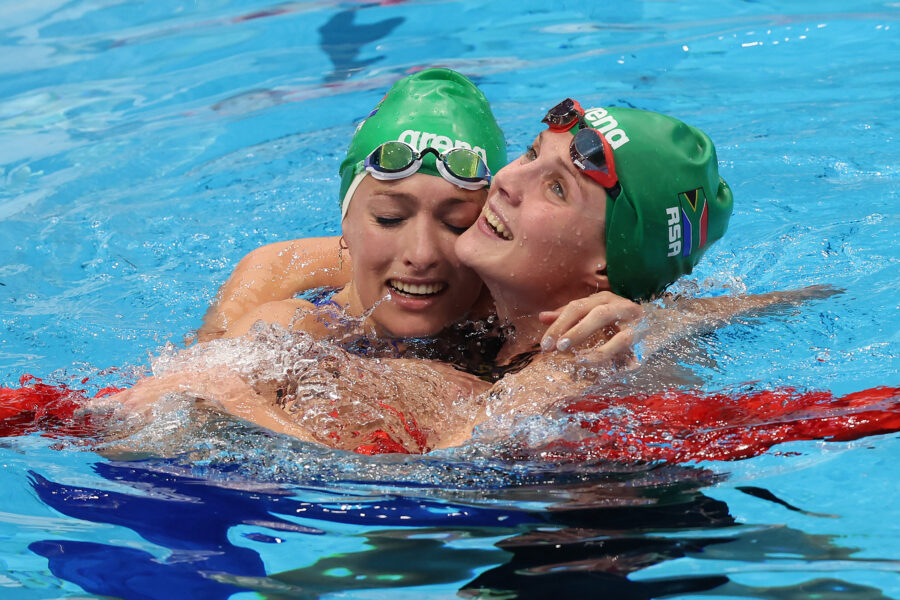 In the week leading up to the swimming at these Tokyo Games, Schoenmaker was pressed about her ambitions at these Olympics.
"I think anyone has a chance' I think you mustn't leave out the person who's eighth because she also has a chance of medalling. It depends on how you feel that day.

"I don't put too much pressure on myself because the ultimate goal is not to always win a medal but to just give my best and walk out of here smiling."
She sure has done plenty of smiling and ignited a nation back home thirsty for good news. There have probably also been a couple of tears, of joy, gratitude and relief, shed behind closed doors back in the Olympic village "bubble". But, publicly at least, Schoenmaker plays things with a straight bat.
Think of when she exploded onto the scene with double gold at the 2018 Commonwealth Games. "It hasn't sunk in yet," she told reporters at the time. "I'll probably get emotional when I'm about to go to bed. The 200m was my main one, this one I'm just happy it was half the distance. I never actually thought I'd medal in the 100. It's amazing to break Penny's record, which has been standing for 20 years. I don't feel any different, Chad and them, Cameron … they're still the top guns."
Humble Schoenmaker's the top gun in the world
There's no doubt that Schoenmaker is the top gun. Not just in South Africa, but in the world. Her world record was also the first achieved in an individual event at the Tokyo Aquatic Centre and she shattered a time that had been standing for almost eight years to the day.
However, despite the predictions of most of the world's swimming aficionados – even within Team SA's camp there was talk of her winning gold and in a world record time – Schoenmaker had been humble. The Sevens rugby team have a creed which says, "stay humble in defeat and gracious in victory" Schoenmaker is cut from a similar cloth.
I had asked her about the mental significance of reaching a final and being awarded lane four, the lane reserved for the fastest qualifier and where you have a perfect view of your rivals to your left and right. "I'd just be happy to get a lane in the final," she replied. "If you've got a lane you've got a chance and anyone can win a final."
There have never been any predictions, any juicy statements. She's a desperate disappointment to any tabloid-type journalist seeking sensation. What you see with Schoenmaker is what you get. An Olympic gold medallist who happens to be the fastest 200m women's breaststroker the world has ever seen. And that sure beats trash-talk and bold predictions. Source: TeamSA
You can watch all the key moments from the Olympics online at www.showmax.com or on your phone using the Showmax app, plus score an additional free month when you sign up for Showmax Pro before 31 August. (To claim your free month, go to www.showmax.com to subscribe or upgrade. That's it, you're all set!)
What. A. Moment.

An unbelievable swim and a new World Record from Tatjana Schoenmaker in the women's 200m breaststroke, handing #RSA their first gold medal of #Tokyo2020!

@fina1908 @TeamSA2020 #Swimming pic.twitter.com/P4xroaAx0d

— The Olympic Games (@Olympics) July 30, 2021
The reaction 😍
The congratulations 😍 pic.twitter.com/a2EM18qIfq

— The Olympic Games (@Olympics) July 30, 2021
For all the BEST South African news from around the world, subscribe to SAPeople's Podcast here.