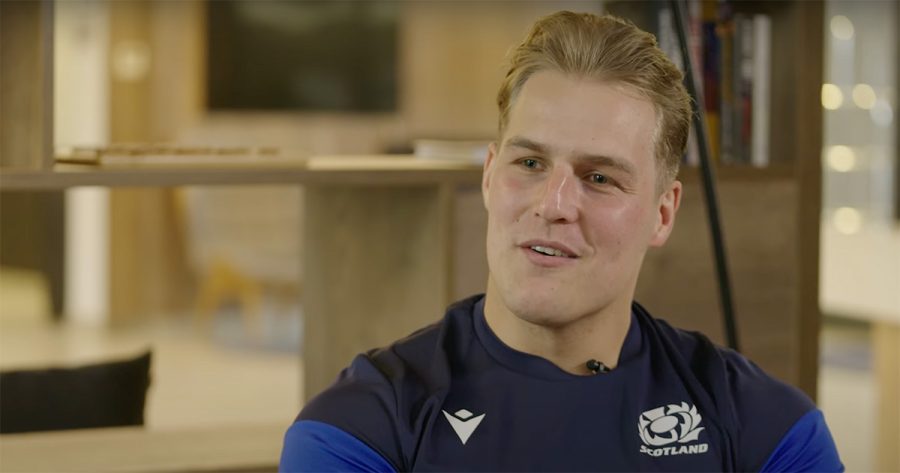 Duhan van der Merwe on SA childhood to Scottish pride and his brilliant brother Akker – WATCH
South African born and raised winger Duhan van der Merwe (27) has opened up to World Rugby about just how much playing for Scotland means to him. In an emotional interview, Duhan also speaks about his childhood in rugby-mad SA and how much his brother, Springbok Akker van der Merwe, means to him. Watch below. […]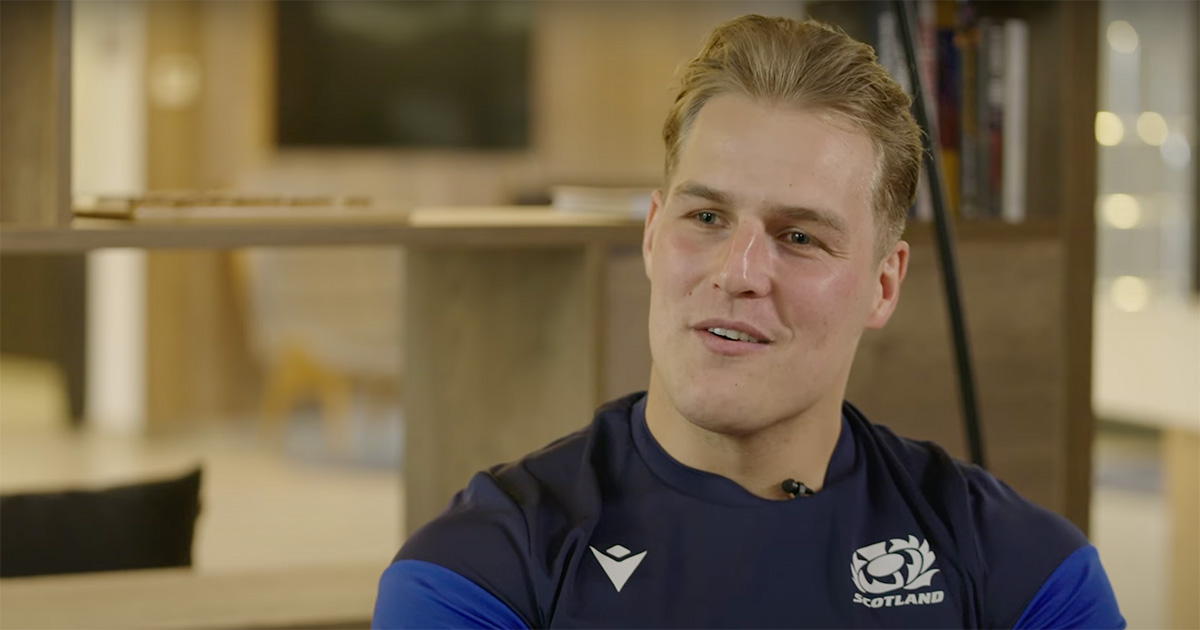 South African born and raised winger Duhan van der Merwe (27) has opened up to World Rugby about just how much playing for Scotland means to him. In an emotional interview, Duhan also speaks about his childhood in rugby-mad SA and how much his brother, Springbok Akker van der Merwe, means to him. Watch below.
Since Duhan van der Merwe scored a spectacular try for Scotland against England at Twickenham last month, he has become world famous. But he's as surprised as everyone else. Times have been tough for him.
There was a moment about three years ago, when the 6'4″ sportsman failed a test (because he needed a hip operation) and couldn't continue playing rugby in France, when his promising career seemed over before it had begun.
And then he got the invitation from Edinburgh. He underwent hip surgery. And the rest is history. He says it has been the "best thing representing Scotland", but acknowledges "it wasn't easy at times when I qualified (to play for Scotland)" because he was seen by some as an outsider
But he argues, although he was born in SA, "my rugby career started in Scotland. So for me, the biggest thing (in the beginning) was how will they accept me?" His first day was nerve wracking. The players fortunately accepted and embraced him, and two or three years later he says "I'm playing for Scotland, I absolutely love the fans and I feel they've accepted me for who I am. I hope it's fair to say, I think they love me as well.
"And I just love putting the jersey over my head. Scotland's created me into the player I am today. And I can't give them enough credit for that."
He says the phenomenal try at Twickenham was "probably the best one I've ever scored in my career" with lots of footwork involved, and reveals that since it was against England, it made it all the more special.
Duhan spoke fondly about his childhood growing up in SA where rugby is more than just a sport. Where your dad gives you a rugby ball and says "go and play", and from the age of four or five that's what you do – playing rugby in the back garden. And throughout school, rugby is key. "As a young boy growing up, that's the only thing you want to do," he says.
There was a turning point when he was 15, when he almost gave up rugby, because he was also in the field hockey team. But over the holidays his older brother, hooker Akker van der Merwe, talked to him and took him to gym… and when he started the next term, he chose rugby.
When Akker became a Springbok, Duhan was still searching for a club where he could establish himself. But Akker gave him self-belief.
"He's obviously my brother, obviously love him to bits," says a visibly emotional Duhan, "and I wouldn't be sitting here if it wasn't for him. Through tough times he was there for me, and I can't thank him enough for that."
Duhan says when Edinburgh offered him the opportunity, he couldn't say no, and he's so happy he said yes.
"Initially when I came to Edinburgh I knew it was cold but I didn't know it was that cold; I knew it was dark, I didn't think it was going to be that dark, and for that long," he laughs. "So the first year or two was quite challenging to be honest, but you get used to it after a while. I do call it home. Potentially in the future I might call it a day, and retire in Scotland because I love it that much."
Hearing his name selected for the British & Irish Lions team was incredible. "After all the tough times I've had, it was a moment I'll never forget. The amount of tears and joy that came out of that day is a feeling I'll never forget."
Duhan says: "I'm so grateful for the opportunities Edinburgh and Scotland gave me at a tough time, so that's why i always feel like I need to give back, because they've done so much for me…"
WATCH Duhan van der Merwe's journey from SA to Scotland – World Rugby
Scotland fans are loving the interview. One said: "What a lovely guy. Genuine, emotional and passionate – you feel his love for the game and his adopted home. I hope you do continue your career here Big Man, I'm sure you have a future in coaching. Just know you are loved and respected by Scotland."
Another added: "Just when I think I couldn't love him any more than I do …..????????"