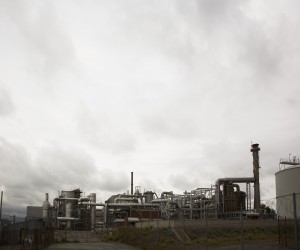 Still no end in sight for platinum strike…but how much is it costing us? (UPDATED)
UPDATE: News out earlier today raised hopes that the five-month strike on the platinum belt would soon be over but, according to Eye Witness News (EWN), the Association of Mineworkers and Contruction Union (AMCU) have rejected the deal and the strike continues … This morning we wrote that Reuters was reporting that the end to […]

UPDATE: News out earlier today raised hopes that the five-month strike on the platinum belt would soon be over but, according to Eye Witness News (EWN), the Association of Mineworkers and Contruction Union (AMCU) have rejected the deal and the strike continues …
This morning we wrote that Reuters was reporting that the end to the five-month platinum strike may be in sight with 70 000 striking mineworkers now begging the leadership of the Association of Mineworkers and Construction Union (AMCU) to sign a deal.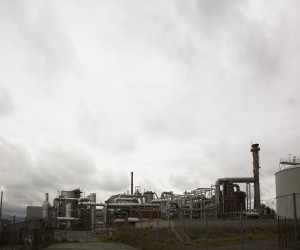 But even if ink is put to paper today or over the weekend, it is going to take a very long time for the industry to get back to normal. It will probably be impossible to ever make up losses in production and lost wages.
The latest offer, Reuters reports, will see workers getting a 20% increase, or R1,000 a month more.
The strike's impact was felt globally as South Africa has 80% of known platinum reserves; and the mines affected by the strike account for about 40% of global output. It is South Africa's longest-running mining strike.
The strike in the platinum belt, which kicked off on January 23, was centred around Marikana, the scene of the killing of 34 miners by the police in 2012, and is costing the country, according to estimates by Chamber of  Mines chief operating officer Roger Baxter, as quoted in Mining Weekly, around R400 million a day. That is about one-and-a-half Nkandlas every single day. The costs are split fairly evenly between workers and mine owners.
Citing Chamber of Mines data, Reserve Bank governor Gill Marcus said on June 10 that to date workers had lost R9,6 billion in wages, while companies had lost R21,5 billion in earnings.
"The knock-on effects of the loss of earnings go well beyond the 70,000 workers and their dependents directly affected by the strike. There are numerous accounts of how the communities and businesses in the Rustenburg area and parts of the Eastern Cape are being impacted by the loss of earnings. It also impacts on the upstream and downstream industries that are connected to the sector," she said.
To put this in context, this means combined employer and worker losses are in the region of 126 times the cost of Nkandla. This is money that will not be there to fund future development or pay shareholders or contribute to the government's coffers in the form of taxes and levies, and, just as importantly, workers' kids are going hungry.
The question that is being asked is how do we stop this happening again? And, as importantly, what damage did the strike do to South Africa's reputation as an investment destination – after all Fitch Ratings downgraded its outlook from stable to negative (laying the foundation for a ratings downgrade at some point in the future)?