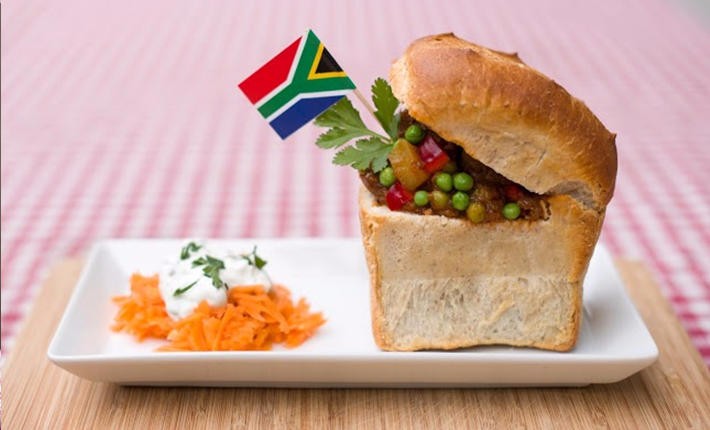 42 Facts A South African Expat Wants You To Know About His Home Country
South Africa is a country of extreme contrasts. It's home to some of the oldest known human fossils and the world's youngest language (ja, nee…Afrikaans). The land itself—though mired by its history of battles over ownership—is one of resplendent beauty. Speaking as a local, you may accuse me of bias. But I assure you that […]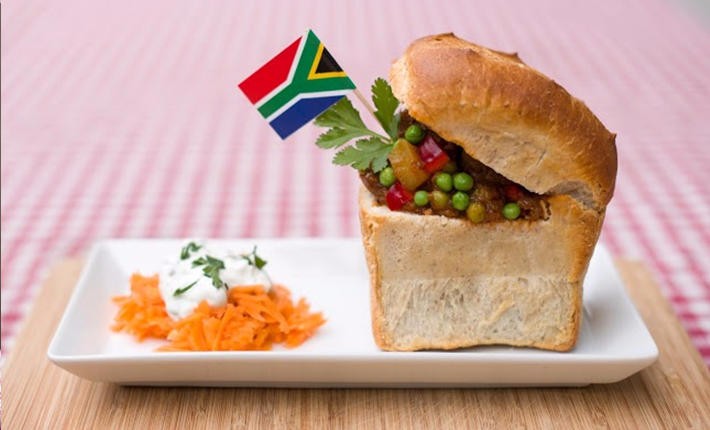 South Africa is a country of extreme contrasts. It's home to some of the oldest known human fossils and the world's youngest language (ja, nee…Afrikaans). The land itself—though mired by its history of battles over ownership—is one of resplendent beauty. Speaking as a local, you may accuse me of bias. But I assure you that for the hungry tourist, South Africa holds a buffet of landscapes: vast mountain ranges, sprawling savannahs, rambling forests and pristine beaches.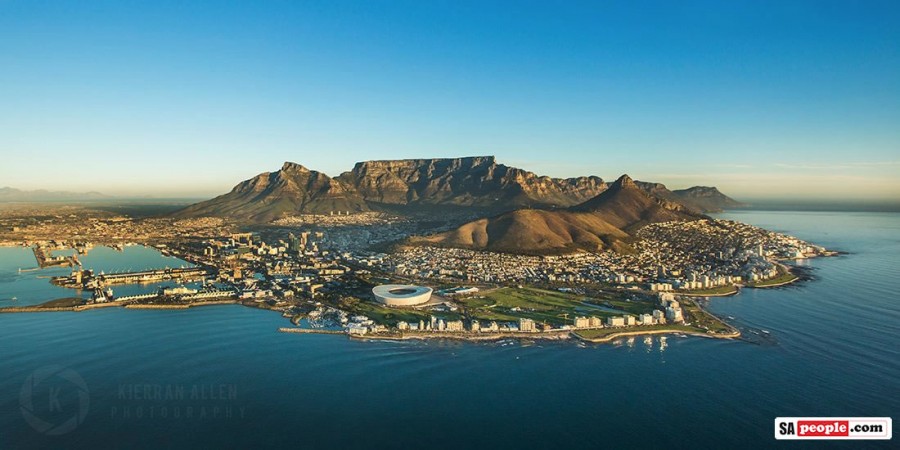 As with New York, South Africa is defined by a cultural contrast of immigrants who span the globe. It's a melting pot of 11 official languages (second only in the world to India with 22), a flurry of fashions, foreign friendships and of course foods.
To save you the several lifetimes it would take to truly experience all SA has to offer, here are 42 interesting tidbits to enrich your understanding of a place that roughly 54 million people call home…
1. The Original (Still Existing) Inhabitants
There's technically only one group of people who can truly call themselves South Africa's original inhabitants: the Khoisan – comprised of the more nomadic San and the pastoral Khoi, who still to this day inhabit the Kalahari desert.
The Khoisan were immortalised in South African filmmaker Jamie Uys' 1980 film, The Gods Must Be Crazy. It may not be the most accurate depiction, but as far as entertaining ethnographies go, you really can't do much better.
2. The Flower Power, Man
South Africa contains the third highest level of biodiversity in the world. Roughly ten percent of the world's flowering species exist within SA's borders, including an entire floral kingdom known as Fynbos ('fine bush'), which exclusively bloom in the Western Cape – the most famous of which is the Protea (pictured below) – it is South Africa's national flower and also the nickname for the national cricket team.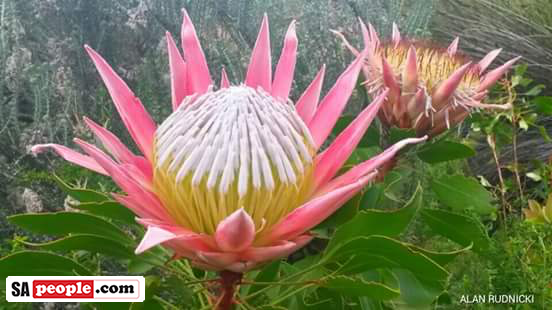 3. Table Mountain: One of the New 7 Wonders of Nature
So named because of it's flat escarpment, and often seen draped by clouds resembling a tablecloth. Between that and the roughly 1,500 species of plants that cover the mountain, it should come as little surprise to learn that in 2012, Table Mountain was globally voted one of the "New 7 Wonders of Nature".
4. Speaking of Natural Wonders, Get a load of the Kruger National Park
The Kruger National Park is one of Africa's largest natural reserves, measuring roughly 7,500 square miles (or, for the less numerically-inclined, about the size of Israel.) The Kruger is also home to the greatest variety of wildlife species on the African continent thanks to a cross-border agreement which saw the reserve join with Mozambique's Limpopo Park and Zimbabwe's Gonarezhou National Park to form one of the biggest conservation areas in the world.
You might remember the famous video below called Battle at Kruger which is well worth the watch:
5. South Africa also has the Longest Wine Route in the World
Favourable climate and a history of colonialism has led to South Africa having one of the oldest wine industries outside of Europe and the Mediterranean. A convenient route linking many of these internationally recognized farms—which produce everything from Merlots to Malbecs—can be found driving through the Western Cape. There's not much more to say here other than if you're thirsty, drink up.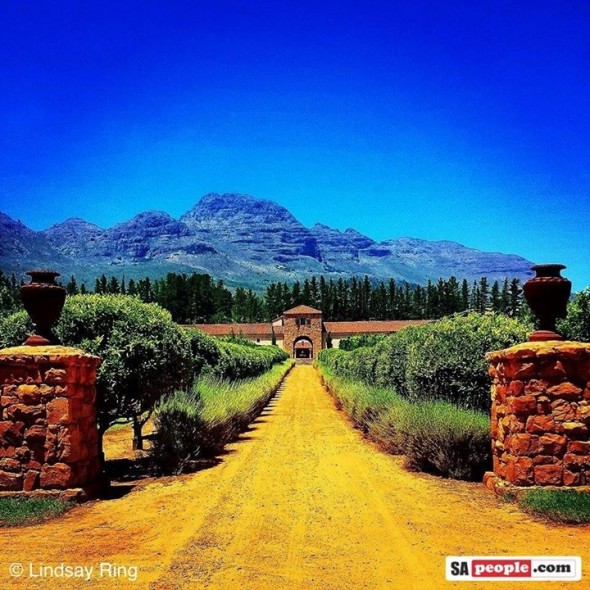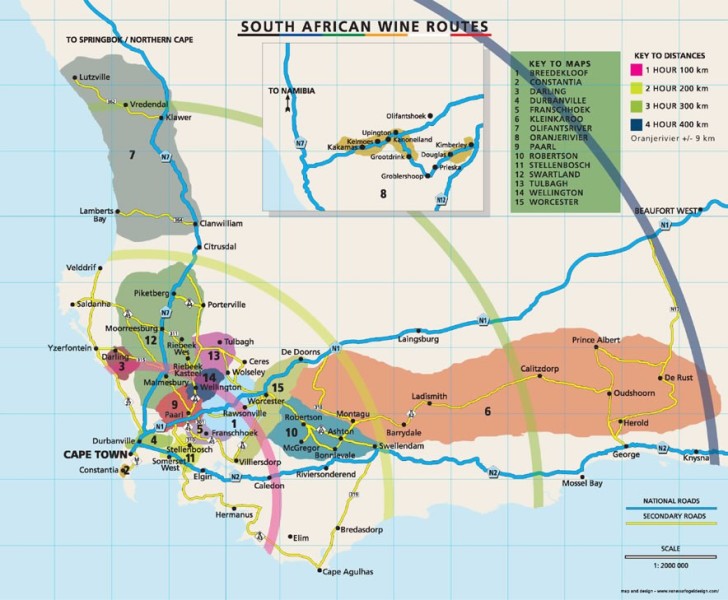 6. Four Inventions for which the World Can Thank South Africa
DOLOS: While you may have never heard of a Dolos, you've very likely seen these concrete blocks lining harbours (sort of resembling a game of Jenga gone horribly wrong). The Dolos' ingenious design helps to break up waves and protect harbour walls making them a maritime staple throughout the world.
HEART TRANSPLANTS: More famously, on 3rd December 1967, Dr. Christian Barnard successfully conducted the world's first human-to-human heart transplant at Groote Schuur Hospital in Cape Town.
CAT SCANS: Of equal medical significance was the invention of the Computed Axial Tomography (CAT) Scan, which was developed from a mathematical technique created by two South African physicists and today helps millions of suffering patients see into their bodies.
KREEPY KRAULY: Swimming pool maintenance woes the world over were solved in 1974 thanks to the invention of an underwater vacuum cleaner by a local named Ferdinand Chauvier. Surely the best thing about Chauvier's invention though is it's name – the Kreepy Krauly. Sure, Kreepy Kraulys don't save lives but at least they've helped prevent a couple of heart attacks.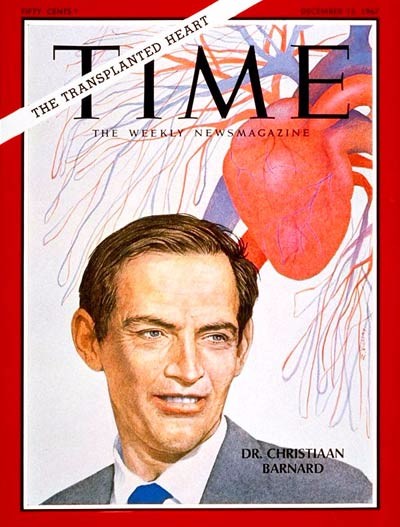 7. Finding Fuel in (mostly) the Right Places
Internationally, South Africa is apparently leading the way in both fossil fuel and alternative energy innovation. Due to minimal oil reserves, the South African Coal Oil and Gas Corporation (Sasol) has developed the world's first economical process to extract oil from coal. And fortunately, on the fossil fuel flip-side, South Africa is also a world leader in alternative energy. Along with a growing number of solar plants, there's around 280,000 windmills on farms across the country (second in the world only to Australia), channeling clean energy into the strained electrical grid.
[php snippet=2]
8. Marabi Music: The Inspiration Behind Paul Simon's Graceland
In the early part of the last century, a growing number of black South Africans moved to Johannesburg in search of work in the mines. As a result of this relocation and national segregationist policies of the time, informal settlements (known as townships) came into existence.
For many far away from their homes and forced into a life of difficult manual labour, life in the townships was hard… and so they sought solace in new forms of music. One of these was a style known as Marabi – a fusion of African melodies and African American jazz and swing. When you listen to those fat basslines and eclectic guitar picking on Simon's now iconic '86 release, just remember what you're hearing is directly inspired by Marabi.
9. Sci-Fi Epic District 9 Started Out on YouTube
We all saw it, we all loved it, but what many people don't know is that Neill Blomkamp's 2009 post-apocalyptic tale, District 9, was initially a short film called Alive in Joburg. The film went viral and was noticed by Middle Earth director Peter Jackson who offered to help produce a longer version, and as they say, the rest is… "fokken prawns."
10. The Missing Link Was Finally Discovered in Johannesburg
Just last year, archaeologists digging in the "Rising Star" cave system located in the aptly named "Cradle of Humankind" near Johannesburg unearthed what many scientists believe to be the elocutionary missing link. Skeletal remains belonging to an estimated 15 individuals were discovered. These proto-human have been named Homo Naledi.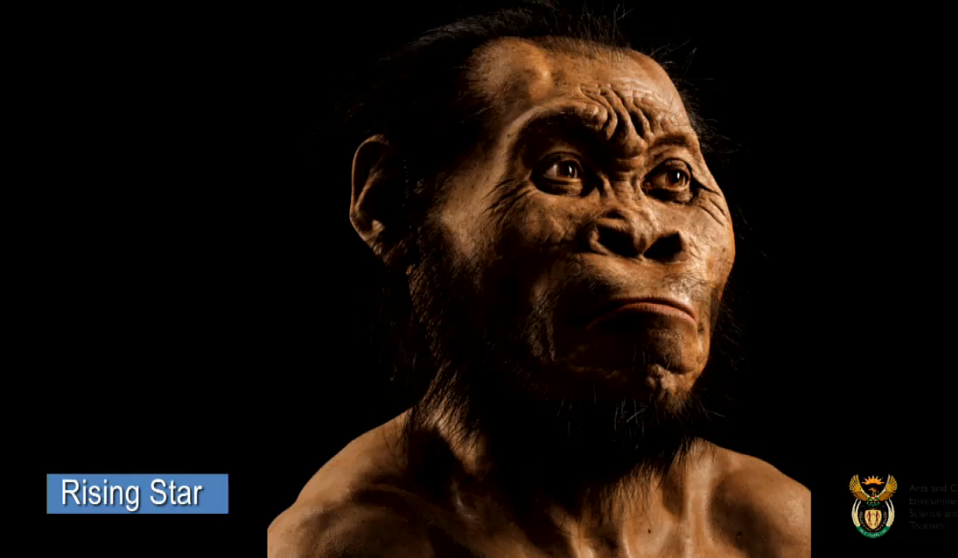 11. Talking of Exciting Fossils, Meet the Coelacanth
On the morning of December 23, 1938, Captain Hendrick Goosen unintentionally hauled in his most historic catch – a Coelacanth, long thought to be extinct. The Coelacanth species originated in the Cretaceous period – about 145.5 million years ago – and at the time of it's discovery in South Africa, was considered a living fossil.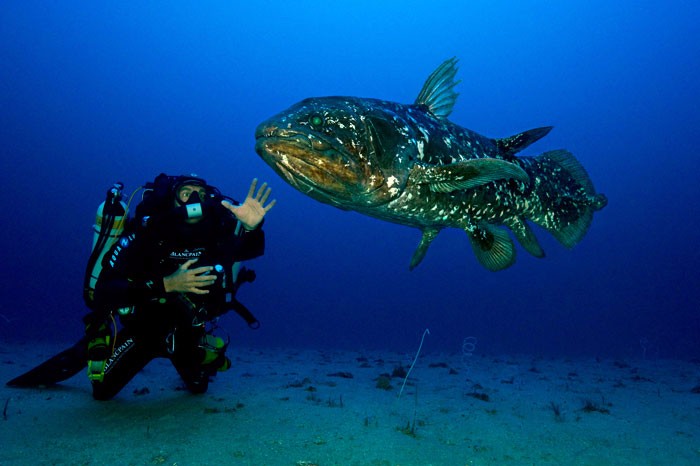 12. Durban's Impressive Infrastructure
Durban, on the east coast, contains the second largest collection of world heritage buildings from the Art Deco period after Miami. The popular tourist hotspot is also home to Africa's largest port… through which the single biggest population of Indian immigrants outside of India have come to reside in the city and thanks to that, today Durban is a destination of choice for delicious curries…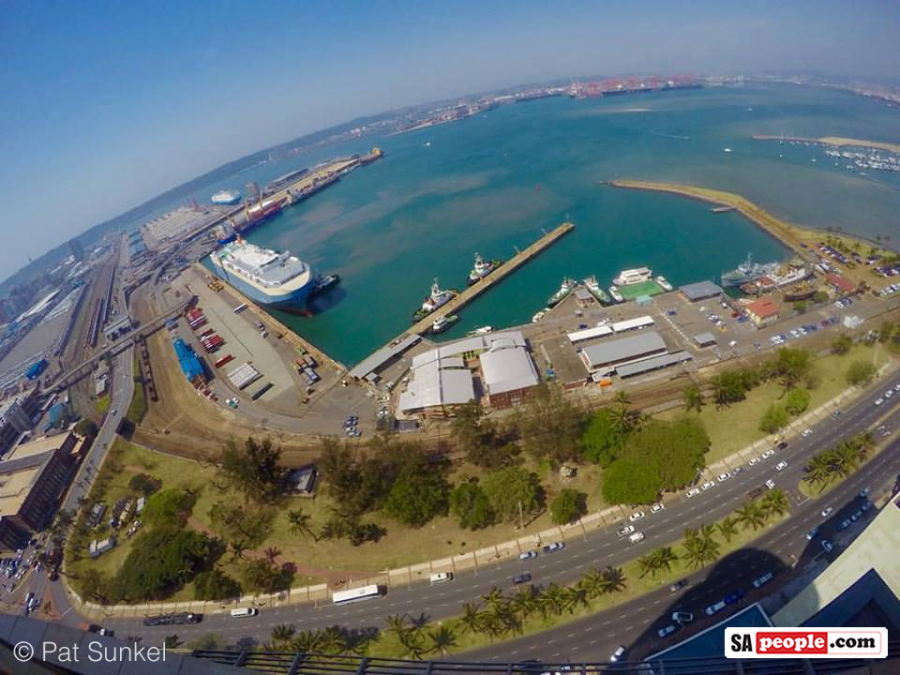 13. The Bunny Chow: A Sandwich with a Mighty Twist
Traditionally, Bunny Chow is made from a hollowed out half-loaf of bread filled with a spicy mutton or lamb curry, accompanied by the bread's filling for sauce dipping purposes. For the non-purists, try out a variation on the Bunny Chow, containing the addition of crumbled doritos chips added on top for extra crunchiness.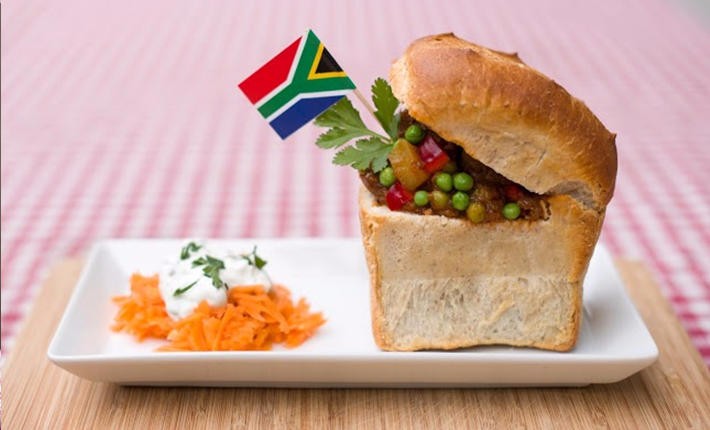 14. What is Biltong?
Biltong is a dried meat, eaten mainly as a snack in South Africa. The meat is cured in a mixture of vinegar, salt, sugar and spices such as coriander and pepper, then hung to dry. The most common meat for biltong is springbok, but ostrich, beef and other meats can be used.
You can make your own biltong…
15. Joburg is arguably the "Largest Man-Made Forest" in the World
Originally just a large grassland, as the mining industry grew in Johannesburg, so too did the many saplings that were planted. Today, the city boasts over 6 million trees and while there's debate as to whether this constitutes a "forest," there's no denying that Joburg is one hell of a wooded city.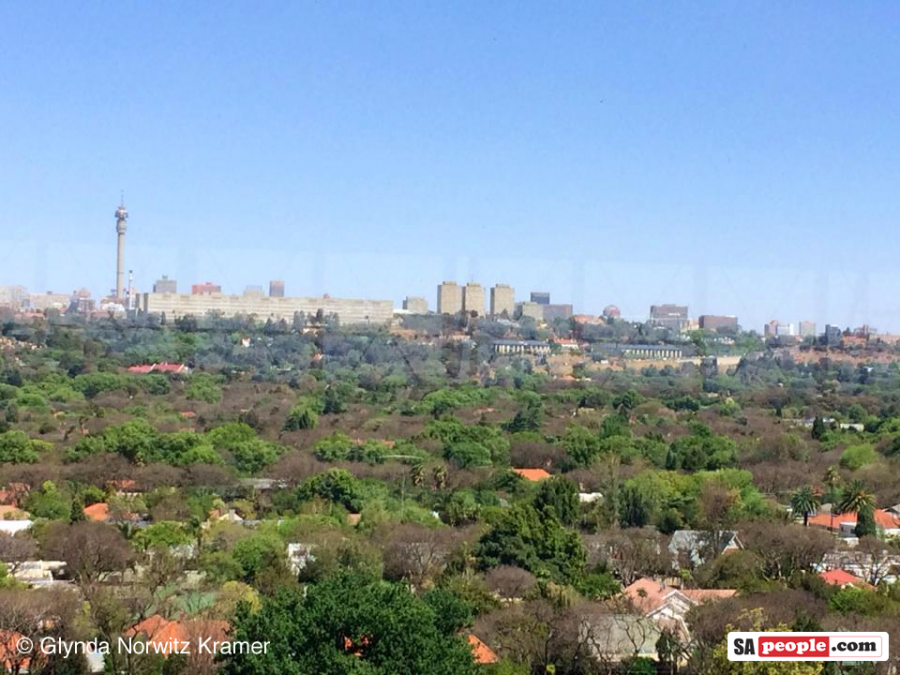 16. Several Prominent Philosophies Originated in South Africa
Thanks to historical figures such as Nelson Mandela, South Africa stands as a beacon of hope to all that, despite the odds, humanity can find peace in the most difficult of circumstances.
Three such philosophies born of South Africa are those of:
UBUNTU: a belief in the universal bond of sharing that connects all humanity;
SATYAGRAPHA: Gandhi's belief in the power of "passive resistance" to affect change; and
HOLISM: former South African prime minister, Jan Smuts' philosophy is a popular notion that has come to be shared around the world and is centered on the idea that all systems (physical, biological, chemical, social, economic, mental, linguistic, etc.) are connected as a whole, as opposed to a collection of parts.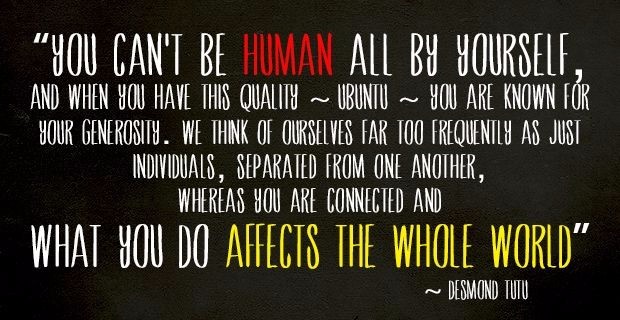 17. Bishop Desmond Tutu Is South Africa's Most Famous Religious Leader And Civil Rights Activist
Bishop Desmond Tutu has numerous awards for his civil rights activism, receiving the Nobel Peace prize in 1984. Tutu's fight did not end with the end of Apartheid, he has frequently campaigned against poverty, the HIV/Aids virus, racism, sexism, homophobia, the rights of Palestinians, women's rights, climate change, the Iraq war, and even assisted dying.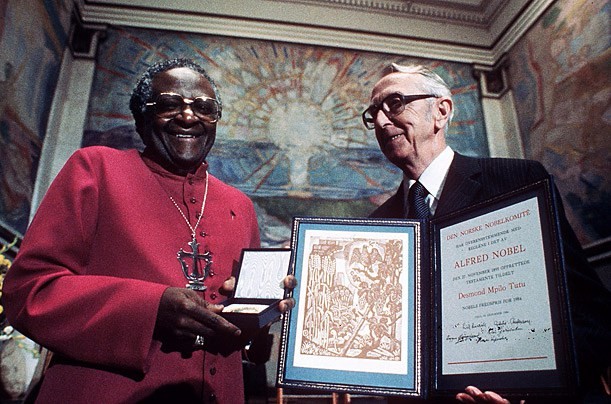 18. The Father Of A Nation: Nelson Mandela
If you were to ask any non South African what they know about South Africa, you will likely get the same answer: Nelson Mandela and those damn vuvuzelas! Well we tend to apologise for the vuvuzela but Mandela, Mandela made our nation proud. Kept our nation together, and was a beloved man. Did you know that both the UK and the US considered Mandela a terrorist? In fact the US only removed him from their terrorist list in 2008.
Mandela only served one 5 year term as president. The South African Constitution allowed for two terms, but once Mandela had ensured the country would remain united, he stepped down and focused on his fight against the HIV/Aids virus.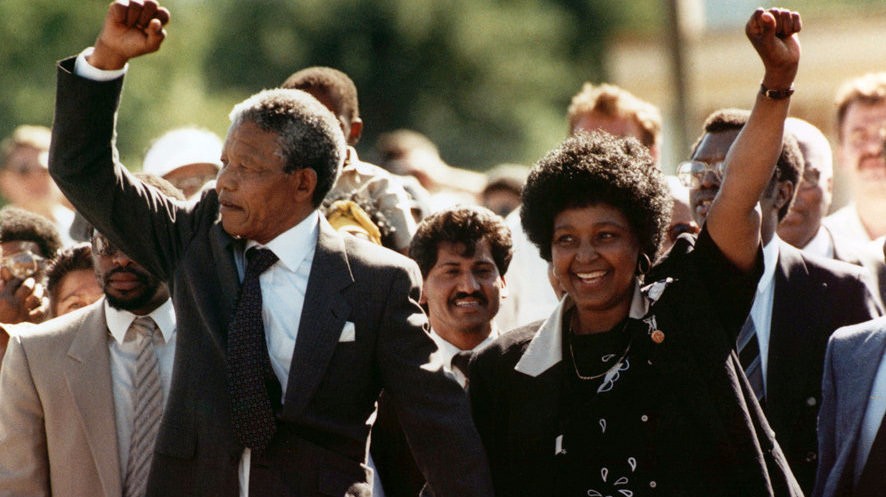 19. The Pilgrimage of the Kingfish: A Natural Phenomenon Even David Attenborough Can't Explain
Every year dozens of Kingfish led by their patriarch swim up the majestic fresh waters of the Mtentu River in the Eastern Cape of South Africa. Once there, as Attenborough narrates in an episode of his "Africa" series, "in response to an unknown cue they stop and begin to circle." Many have studied this phenomena which has no connection to breeding or hunting, and have been unable to account for this strange behavior.
20. Johannesburg is Home to One of the Biggest Hospitals in the World
Originally built in 1941 to house British and Commonwealth soldiers, Chris Hani Baragwanath today stands as the biggest hospital in the world by land mass (approx 173 acres of land.) The hospital is located in the south of Johannesburg, near Soweto. In the 90s, its name was changed to include Chris Hani, a leader of the Communist Party of South Africa and Apartheid struggle hero who was tragically assassinated in 1993.
21. A National Anthem Sung in 5 Languages
5 of South Africa's official 11 languages are used in the national anthem, Xhosa, Zulu, Sesotho, Afrikaans and English…
And this is how we sing it with love and passion…
A version of this article first appeared on Xpatnation (and is republished with kind permission) – view the original here.
ROBIN SCHER is a New York-based South African writer and recent graduate of the Cultural Reporting and Criticism program at NYU, interested in challenging perceptions as they relate to all things prefix-African. Like any good/broke immigrant, Robin enjoys the East Village's cheap Ukrainian Bars, Queen's affordable Greek food, and "paying what you want" at the MET.
XPATNATION is a news/culture and lifestyle website, with the voice of people from around the world who have chosen to make America their home. Focusing on global events and culture, as well as offering a unique insight and perspective into American issues.
[php snippet=3]