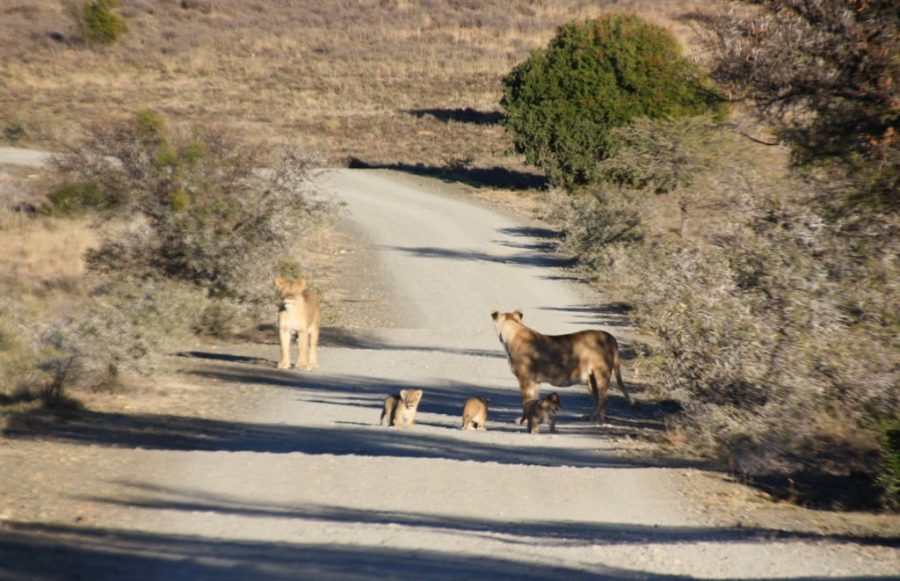 First Free Roaming Lion Cubs Born in Mountain Zebra Park in Over a Century
The first litter of free roaming lion cubs in the area in over 130 years has been born in Mountain Zebra National Park outside Cradock in the Eastern Cape, South Africa. The birth of the cubs comes after the successful re-introduction of two male lions into the 28,000ha Park in April 2013, followed by two females […]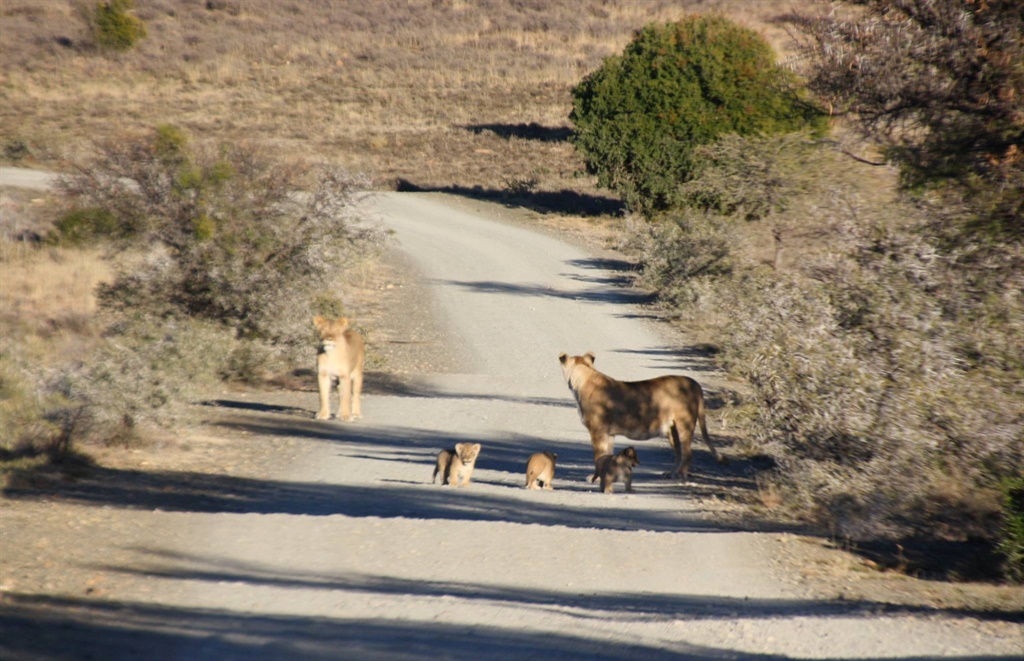 The first litter of free roaming lion cubs in the area in over 130 years has been born in Mountain Zebra National Park outside Cradock in the Eastern Cape, South Africa.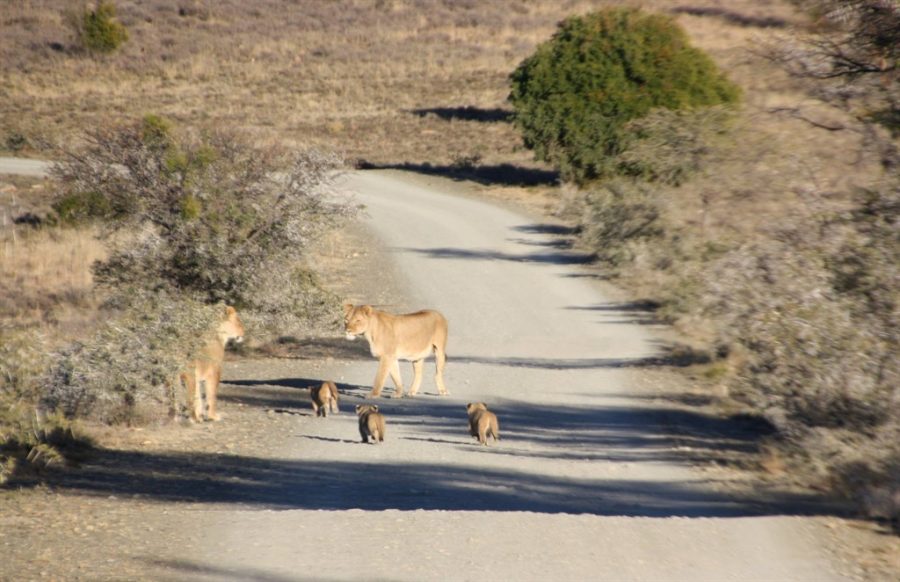 The birth of the cubs comes after the successful re-introduction of two male lions into the 28,000ha Park in April 2013, followed by two females in October last year.  
A guest – Susanne Kemps – from the Netherlands, and her father, were staying in the Park for a few days and saw the two lionesses and the cubs when they were taking a drive on the Rooiplaat Loop.
They reported it to Reception when they checked out, who then made contact with Susanne, who was more than happy to share her photographs once she returned home.
Rangers suspected that the lioness may have given birth after data from her tracking collar showed regular movement to and from a secluded spot on a steep mountain slope. 
Park Manager, Megan Taplin, says it would appear as if the three cubs are about two months old.  
"We are very excited by the arrival of the cubs.  This is an historic occasion in the Park's existence, as it is the first time cubs have been born here. It is still too early to tell their genders, though," she says.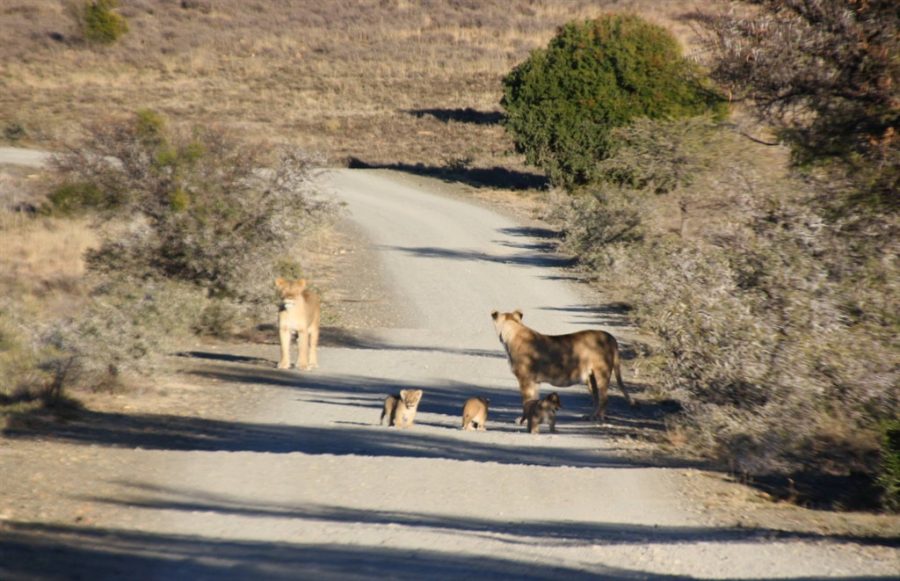 The decision to re-introduce lion into Mountain Zebra National Park is in keeping with South African National Parks' policy to reintroduce wildlife species which would have occurred in an area before hunting or habitat loss forced them to local extinction.  
Since their arrival, the four lion have occupied the niche of the large predator in the ecosystem, keeping the numbers of larger herbivores in the Park in check.
The two males were brought in from the Welgevonden Game Reserve in Limpopo, while the lionesses were a donation from the Kwandwe Private Game Reserve near Grahamstown.
"Apart from their biodiversity value, the introduction of the lion has also added to Mountain Zebra's tourism value, offering visitors a new species to look out for in the Park. Now they can also keep their eyes peeled for the three offspring," said Taplin.