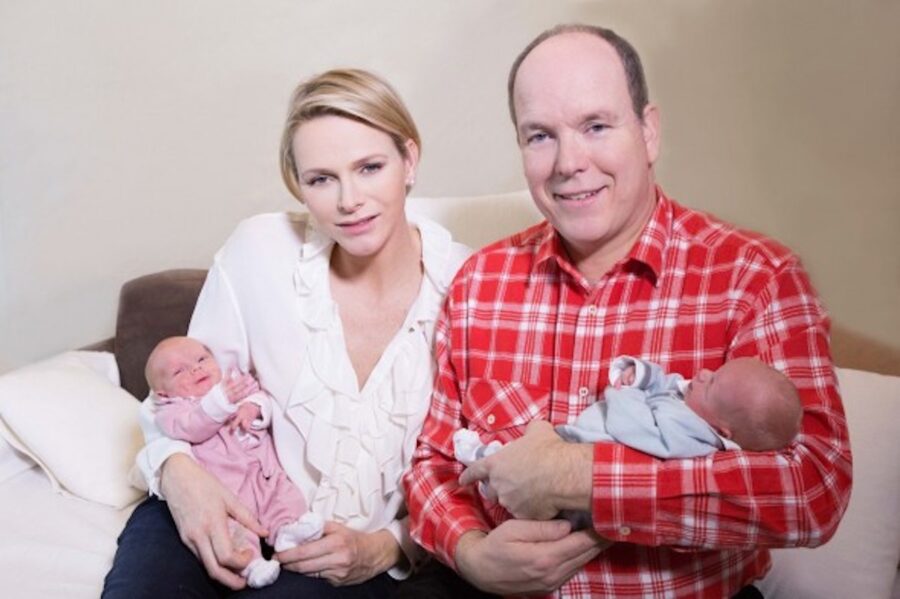 First Official Photos of the Monaco Royal Twins & the SA Connection in naming Prince Jacques
The Prince's Palace of Monaco has released the first official photos of Prince Albert and Princess Charlene with their newborn twins, Crown Prince Jacques and Princess Gabriella. The South African princess gave birth to the twins on December 10 at the Princess Grace Hospital in Monaco. In an interview last week with local newspaper 'Nice […]
The Prince's Palace of Monaco has released the first official photos of Prince Albert and Princess Charlene with their newborn twins, Crown Prince Jacques and Princess Gabriella.
The South African princess gave birth to the twins on December 10 at the Princess Grace Hospital in Monaco.
In an interview last week with local newspaper 'Nice Matin' Princess Charlene confessed that she had always known she would be giving birth to a boy and a girl, but that for her husband, the Prince, it had been a complete surprise (as he had wished it to be).

She admitted that having two babies is a LOT of work…but that she's feeling excited, happy and proud.
The life of Charlene (nee Wittstock) changed forever when she joined the Grimaldi dynasty, which has reigned over the Monaco principality for seven centuries, by marrying Prince Albert II in July 2011. Now, the princess, who turns 37 in January is facing a whole new chapter of her life. Motherhood.
The Princess and the twins remained in hospital a few days longer after the birth because the twins were born a couple of weeks prematurely. Princess Charlene reported that they are now doing very well, and have settled in to their new bedroom at the palace (which she had prepared during her pregnancy to make sure it was "perfect" for them).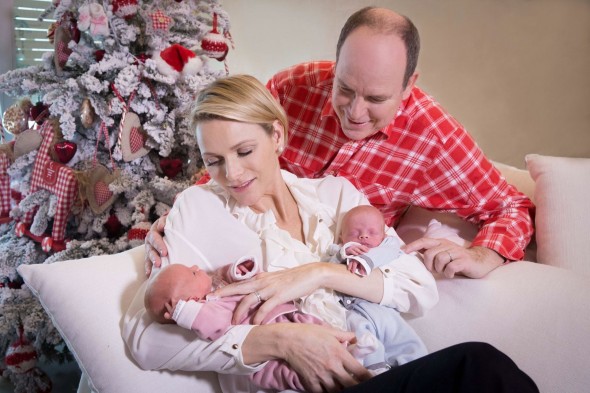 When discussing how the names of the twins were selected, the former Olympic swimmer said that she had "always loved the name Jacques" and that not only is it a French name, but also a popular name in South Africa thanks to the number of French (Huguenot) people who immigrated there in the 17th Century. (She laughingly added that that's also why South African wine is so good.)
The Princess went on to explain that a former Prince of Monaco was called Jacques (Jacques I who reigned from 1731 – 1733) and therefore the royal couple concluded "that it was an appropriate name for our son".
As for the naming of Princess Gabriella, she said the name came to her clearly. "It's not a very common name, and when I mentioned it to my husband, he found it very charming. On top of that, I find 'Princess Gabriella' [sounds] truly beautiful."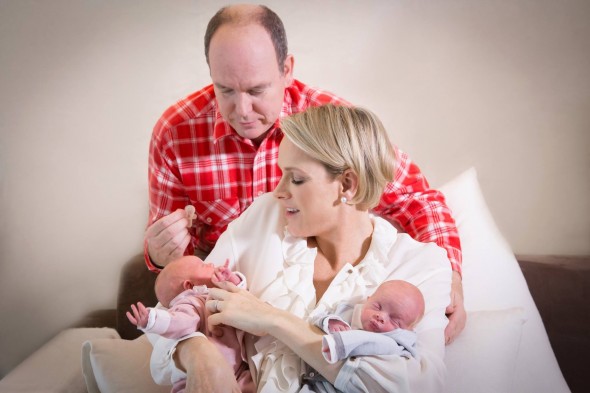 Princess Charlene said that she had taken her time in falling pregnant since her wedding three years ago because she wanted to adapt to her new life first and learn about her new status.
She said her Christmas wish is to spend the day quietly at home, in the Palace, with "my children and my husband".