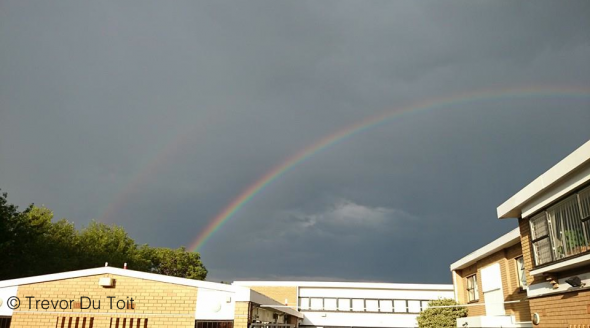 South Africans Worldwide rally together in spirit of Christmas and uBuntu
In the last couple of days our heart has skipped a beat for the outpouring of kindness from South Africans around the world for not only Andries, a hard-working gardener from Gordon's Bay whose equipment was stolen; but for each other. The story began on 16 December when Lyn Jacobs posted what she thought was a […]

In the last couple of days our heart has skipped a beat for the outpouring of kindness from South Africans around the world for not only Andries, a hard-working gardener from Gordon's Bay whose equipment was stolen; but for each other.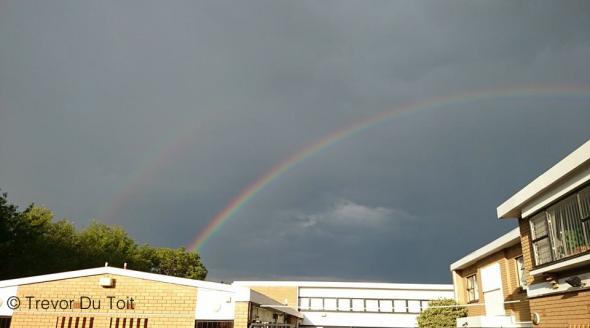 The story began on 16 December when Lyn Jacobs posted what she thought was a private message to her Facebook friends about a man who had inspired her. The man was her gardener Andries Moni. And it was his tenacity and work ethic which captured her attention.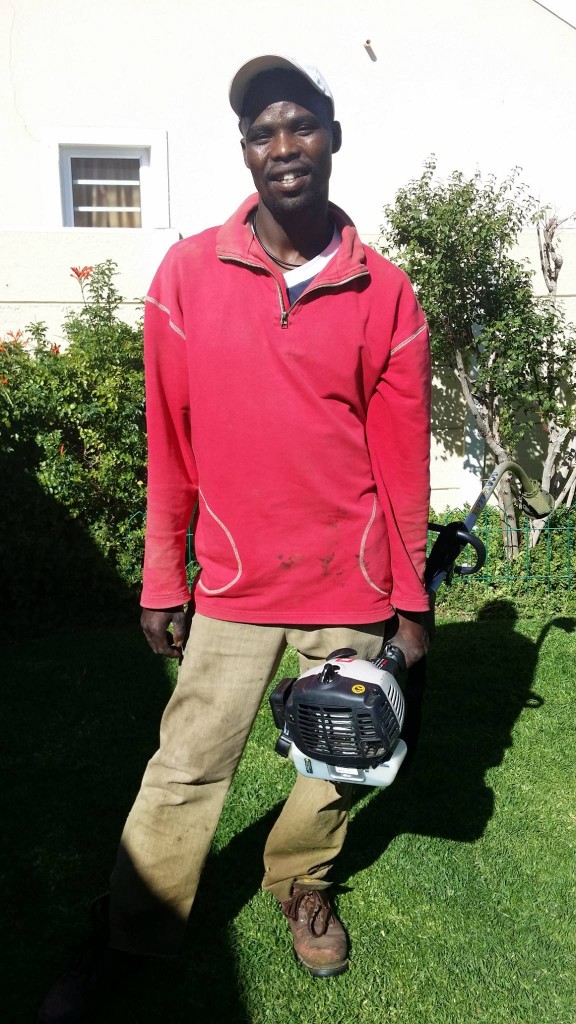 Lyn wrote that Andries "is well known in Gordon's Bay for his gardening service business. A few years ago he started off with an old bicycle and weed-eater. Then 2 weed-eaters. His business grew and he made a trailer for his weed-eaters with the addition of a commercial lawnmower which took him some months to save the R3000 to buy it. It was a sight for sore eyes to see Andries, his bike with trailer and gardening equipment, in the streets of Gordon's Bay, going from one garden to the next, growing his business.
"Earlier this year, Andries had saved enough to buy a 2nd hand bakkie (pick-up van), and another commercial lawnmower, to grow his business. A more dedicated and hard working man I have yet to meet. Andries used to store his gardening equipment in his house. Last month Andries was robbed at his house/shack and his 1 lawnmower, 2 weed-eaters, and some equipment was stolen. Years of saving and hard work…[but] this man is incredible, his attitude is: 'I must just work harder, save my money and buy another (commercial) lawnmower and weed-eater'.
"To tide him over he bought a normal weed-eater to keep his business going and not to disappoint his clients."
She mentioned that Andries would not be taking a break this Christmas holiday because (apparently said with a smile) "I need to get my business going again".
Lyn ended her post with "we can learn a lot from this humble, forgiving young man…"
A few days later, a FB friend of Lyn's who lives in Australia, Ingrid Going Pretorius, sent the post to SAPeople and we shared it, adding a message that it would be fantastic if "you're in or around Gordon's Bay and are able to help in any way".
We thought perhaps one or two people may offer to lend their lawn-mowers to Andries until he could afford his own.
Instead messages flooded in from South Africans around the world, offering to help Andries replace his stolen equipment.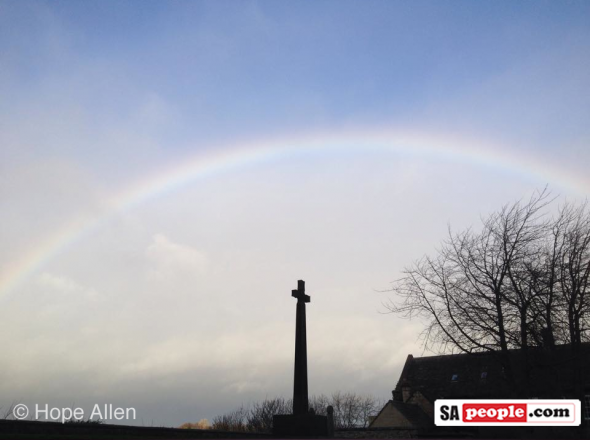 Meshack Dikana from Botswana immediately pledged "R1000 to help this hard-working guy back on his feet". There were similar messages from  Janey Jane in Belgium, Mykel King in Australia, Rene Lucinda Downes Krallis in Greece, Tiffany Ann Lively-Townsend in the USA, Tamara Newman in England, and so many more, including Kareen Ann Muller Potgieter from New Zealand who wrote "you go Andries! You can't keep a good man down! What an inspiration you are!"
People were inspired by Andries' work ethic and good nature, by Lyn's recognition of his inspiring attitude…and then by the responses from each other which Duma Mbane identified as the 'Spirit of Togetherness'.
"I love how everyone is responding and helping Andries and Lyn," said Lindokuhle Ngwenya. "This is the spirit of ubuntu that we need to practice more."
Debra Sloan researched and found a great deal on a mower and trimmer combo, Michael Henning offered his late father's mower and Umesh Bawa offered not only to help with equipment, "but also training, support and seeing if some contracts can be leveraged for him."
Joeroen Herweijer, who donated "a Christmas present" from Ghana, said it was "heartwarming to see so many people caring". Shelley Briggs added "oh wow wow wow – fantastic people out there." And Anna Sophia Van Wyk said "Wow! Thanks for inspiring me…all of you! God bless you all, and Andries in particular!"
Nelson Ackeer added "this is true inspiration and determination…I don't have Money to give but I have two things: a Thankful heart to those who can and, Prayers for all. God bless."
At SAPeople we were caught off-guard by the incredible outpouring of kindness, and had to track down Lyn to ask her to respond to all those offers. When we finally made contact with her she was blown away. "OMW, I had no idea," she said. Her message had never asked for any donations. In fact it was meant to be a private message…but her settings were wrong.
Many expats asked Lyn to set up a PayPal account for them to be able to easily contribute (a service, which as George Koen Lynn from California reminded everyone, was started by South Africa's Elon Musk).
And then, even those who didn't have a lot gave what they could because, as Stuart P.D. Fraser said, "most of us would have thrown in the towel by now" and, in the words of Ron Collins, "someone who tries so hard deserves a break".
Within a couple of hours, the target of R3,000 for Andries to replace his stolen equipment was met. "THANK YOU ALL – I am at a loss and happy tears flowing. WE HAVE REACHED TARGET. xxxxx" wrote Lyn.
But the contributions continued…and at last count over R12,000 had been raised.
"Thank you, thank you!" says Lyn. "I tried to send emails to all who contributed, but not all the notifications came with personal email addresses. To everyone, both for contributions and support, words of encouragement, kind wishes, I thank you on behalf of Andries. Thank you to Jenni (from SAPeople) and Ingrid Going Pretorius for encouraging me to take it further. I will be sending another update with photos, I just wanted to send the update as requested by a lot of the members of SAPeople – your concern for this young man is in the true sense of Ubuntu and what South Africa is all about."
Andries' work ethic continues unabated. When Lyn contacted him to let him know that people wanted to contribute so he could replace his stolen gear, he said "I would appreciate that and I promise to pay everyone back, I just need some time".
SharrOn Leigh Hunter summed up everyone's response with "thank you, we don't want the money back; everyone has a dream and we are just happy to help."
The extra donations received will be used for Andries to set up more secure storage for his gardening equipment, with some of the change being used for him and his family to enjoy a wonderful well-deserved Christmas meal.
Open Letters to South Africans Everywhere
A spin-off from Andries' story was that those within South Africa were able to witness the overwhelming response from South Africans abroad who continue to carry the spirit of uBuntu within their hearts, no matter where they live.
From Sello Miya:
"To my fellow South Africans – expats; I always have had a problem with you. My main concern was that you were busy complaining from outside and not doing anything so your noise should be ignored. Today, after reading the story of Lyn Jacobs, i realised that you are really concerned about the state of your country and if you are given a chance, you will be part of the construction team for our country. Keep up the good work. Hope you will come home soon. To Lyn, job well done…and I am proud of my brother Andries! May the Good Lord bless South Africa! Merry Christmas…Hope you are keeping braai, puddings and koekies culture alive out there. Love you!"
From Nelson Ackeer‎:
"Every South African is identified with this nation, we are identified with the good and the bad. Therefore it is our Sacred Responsibility to try and give our best wherever we find ourselves. In or outside. Expat or not. Whatever skin colour, professional status or ability. If you're a garden boy, ship steward, old age worker in the UK or US or Saudi…serve us with Pride. If you are a chartered accountant in New York, doctor in the Emirates or Phillipines, scientist in Greece or Kenya…serve us with pride. No matter what you do hold your heads high raising the Rainbow flag. Let us break colour stigma and Racial Stereotyping, and most of all let us move away from Political Seduction. 90% of politicians target the Power instead of the Service to Country. This lovely facebook [post] makes people Realize not to rely on government, politicians or bureaucrats…but to Depend on us the People. Amen."