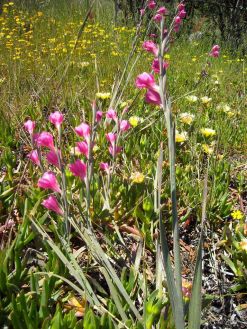 Floral wealth in caring hands
A South African fynbos conservationist has taken the lead to establish Cape Town's first ever public-private environmental stewardship programme to preserve the country's valuable fynbos heritage. Fynbos is a term given to a collection of plants, mainly shrubs, which form part of the Cape Floral Kingdom. This is the smallest of the world's six floral […]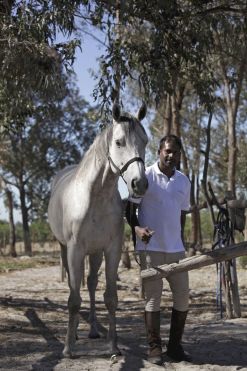 A South African fynbos conservationist has taken the lead to establish Cape Town's first ever public-private environmental stewardship programme to preserve the country's valuable fynbos heritage.
Fynbos is a term given to a collection of plants, mainly shrubs, which form part of the Cape Floral Kingdom. This is the smallest of the world's six floral kingdoms and the only one to be found entirely within one country. It is home to more types of indigenous plants than any similar sized area on earth.
It all started in 2005, when Rosh Sewpersad bought a piece of land near the town of Atlantis in South Africa's West Coast region.
The land came at a good price and his goal was to rehabilitate the farm, but this was not an easy job – it was severely neglected and densely overgrown with alien vegetation.
"While exploring the farm we had to tie string to the shrubs not to get lost," he remembers.
Sewpersad had no idea that once he started clearing the overgrown vegetation on Nirvana Farm he would discover an endangered species of fynbos known as Atlantis Sandveld.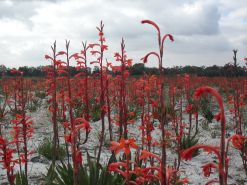 This was a significant find as Atlantis Sandveld was previously thought to be extinct.
Working with land owners
Through his efforts to rehabilitate the land, Sewpersad realised the importance of involving private land owners to protect South Africa's fynbos vegetation.
To protect as much fynbos as possible, conservation efforts can't focus only on reserves and parks, particularly as some of South Africa's most scarce and threatened habitats are in private ownership.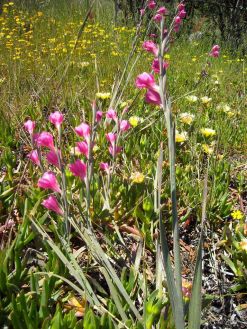 "The amount of fynbos found on private land is significant," Sewpersad says.
In 2009 the first ever stewardship agreement was established with the City of Cape Town, under which Nirvana Farm was declared a conservation area.
The programme offers various incentives for land owners, such as rates rebates and support from the City of Cape Town's fire department to perform ecological burns.
"Controlled burns are important as they help to regenerate and activate dormant fynbos seeds," explains Sewpersad.
Through the programme landowners are also supplied with herbicides that prevent alien vegetation from sprouting again.
A love for conservation
Sewpersad, who works as a systems analyst, has no formal training in botany or conservation but it is his interest in the indigenous shrubs that drives him.
"I've always been interested in conservation causes so it was a natural progression to get involved in fynbos," he says.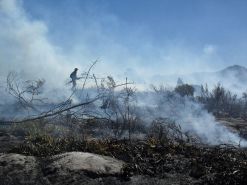 His work to preserve the internationally significant biodiversity on Nirvana Farm is also getting noticed, and recently the Mail & Guardian newspaper named him one of this year's 200 young South Africans, an annual campaign recognising young people under the age of 35 who are doing extraordinary things.
A uniquely South African plant under threat
South Africa's treasured fynbos vegetation is something unique that the country can lay claim to, and it is an important part of the country's natural and cultural heritage.
Fynbos is famous not only for the diversity of its plant species but also the beauty of its wildflowers.
"Preserving fynbos makes sense for so many reasons," Sewpersad says.
Cape fynbos is characterised by exceptionally high numbers of highly localised species – including some that are restricted to areas as little as one square kilometre.
It is a major draw card for tourism in the Western Cape, but fynbos has also been used extensively in food preparation, for natural medicine and even in popular culture with traditional songs such as Suikerbossie ek wil jou hê (Afrikaans for 'Sugarbush, I want you so'), says Sewpersad.
This is an Afrikaans folk song and the word "suikerbossie" is used as a term of endearment that could be translated as "sweetie". The suikerbossie is also a species of protea endemic to the Cape Floral kingdom.
Alien vegetation is a threat
But now the conservation of fynbos is coming under pressure and Sewpersad says that in the Cape more than one-third of the species are endangered.
The greatest threats to Sandveld fynbos are unsustainable land use and the encroachment of introduced alien vegetation such as Acacia saligna or Port Jackson, Australian myrtle and wattle.
Sandveld fynbos was once found along the West Coast, almost as far as the Namibian border. According to Sewpersad it mostly occurs in acidic, coarse-grained soils that are poor in nitrogen and phosphorus.
It rarely develops in areas of drought and occurs on the sandy soils of the mountains and coastal plains.
This is why alien vegetation is a serious threat to the survival of such fynbos species.
Sewpersad explains that in the 1950s and 1960s alien vegetation was introduced to stabilise sand dunes on the West Coast.
"At the time, they didn't realise impact in years to come," he says.
As alien vegetation has no natural predators, there is no way to keep populations in check. "What alien vegetation does is change the soil type so that it becomes unfriendly to fynbos."
Expanding the programme
Next Sewpersad would like to expand the programme to make larger conservation reserves or corridors of fynbos.
"This will increase conservation impact if the area is larger," he says. "Conservation becomes more effective when you link up various green belts."
He is working with the City of Cape Town to establish such corridors, but says this part of the project is also a good opportunity for private companies to get involved through corporate social investment projects.
He believes South Africa should do more to market the unique shrub. Fynbos isn't only beautiful to look at, but it could be exported successfully as cut flowers. After all, one of South Africa's biggest exports, rooibos tea, is also derived from fynbos species endemic to the Clanwilliam Cederberg area.
As he continues to rehabilitate the farm and restore it to its natural beauty, he's discovering more exceptionally rare and endangered species. Already 186 other plants have been unearthed, of which 33 are critically endangered and on the Red Data list of threatened species.
Sewpersad's dedication to protecting this internationally significant vegetation type is paying off, but he says there is more work to do.
"We work hard to remain true to our role as custodians of a last remaining example of naturally-occurring Atlantis Sandveld fynbos in the world – a product of 71-million years of evolution," he says.
By: Wilma den Hartigh
Source: www.mediaclubsouthafrica.com