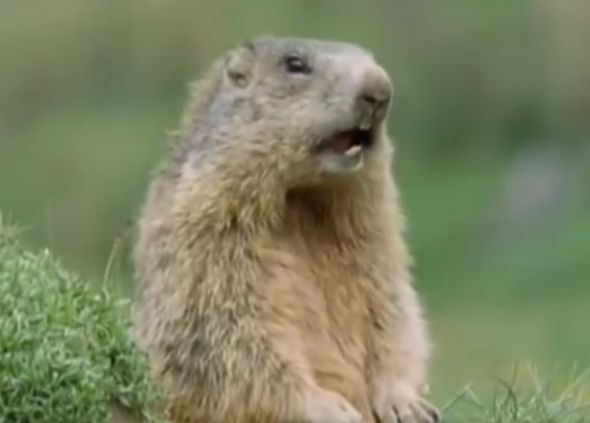 Alan! WATCH BBC's Funny Talking Animals – Walk On The Wild Side
If you recognise these words – "Alan! Alan! Alan! Oh wait, that's not Alan. It's Steve!" – you've probably watched the BBC's 'Funny Talking Animals – Walk on the Wild Side' before. In fact you've probably watched it a few times! The show was aired on BBC One back in 2009…but is still as popular […]

If you recognise these words – "Alan! Alan! Alan! Oh wait, that's not Alan. It's Steve!" – you've probably watched the BBC's 'Funny Talking Animals – Walk on the Wild Side' before. In fact you've probably watched it a few times!
The show was aired on BBC One back in 2009…but is still as popular today on social media as it was then!
The videos include the Not-Very-Scary-Sharks, the Scratching and hip-hop loving Badgers, the DIY Orangutan, dieting Pandas, the Vultures Flying School and of course a Marmot called Alan.
The voice overs are care of the comedy talents of Jason Manford, along with Steve Edge, Ian Manford, Alistair Griggs, Alex Horne, Jon Richardson, Isy Suttie, Gavin Webster, Aiden Spackman, Christine Rose and others.
Enjoy!
Funny Talking Animals – Walk On The Wild Side Preview – BBC
Funny Talking Animals – Walk On The Wild Side – Episode Three Preview – BBC One