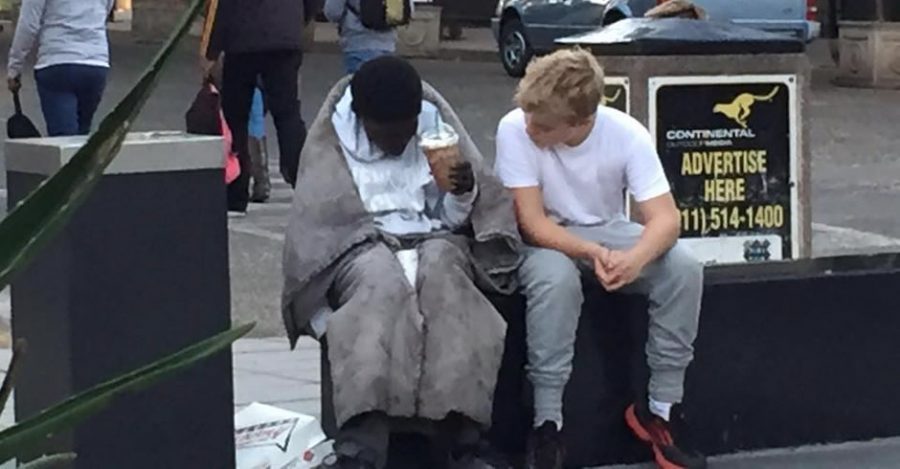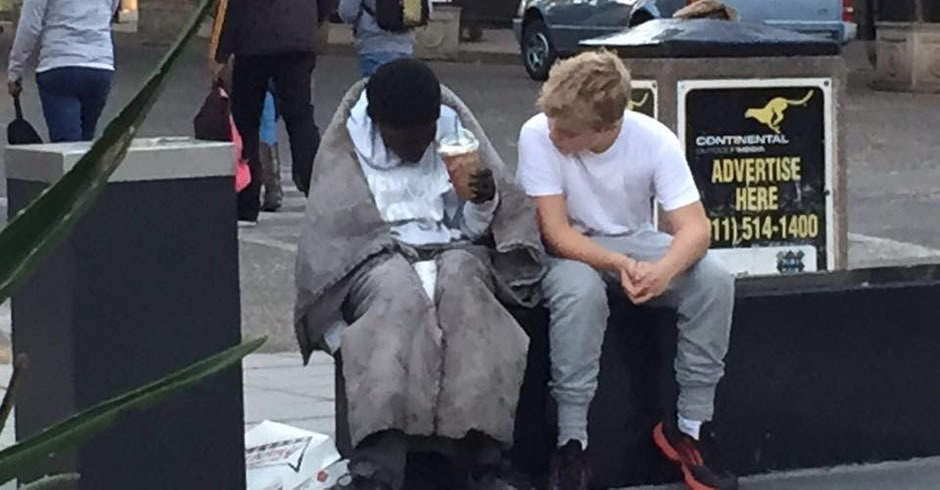 Joburg Mini Councillor Shows Kindness of South African Youth
A young Grade 7's random act of kindness in Johannesburg, caught on camera, is not only inspiring for our youth… but adults too. The youngster in question is named only as Johannesburg Mini Councillor, Jason. In a post on Facebook, the Johannesburg Mini Council said that on Saturday "a group of Councillors were celebrating a […]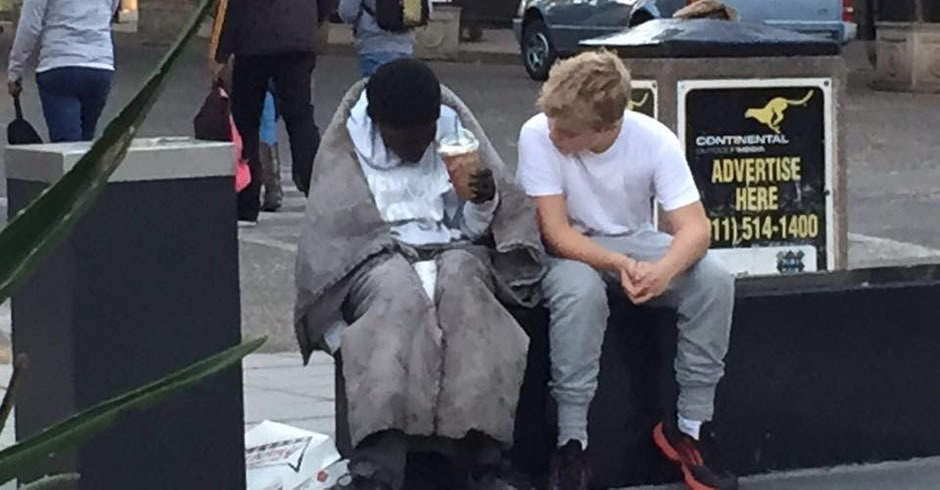 A young Grade 7's random act of kindness in Johannesburg, caught on camera, is not only inspiring for our youth… but adults too.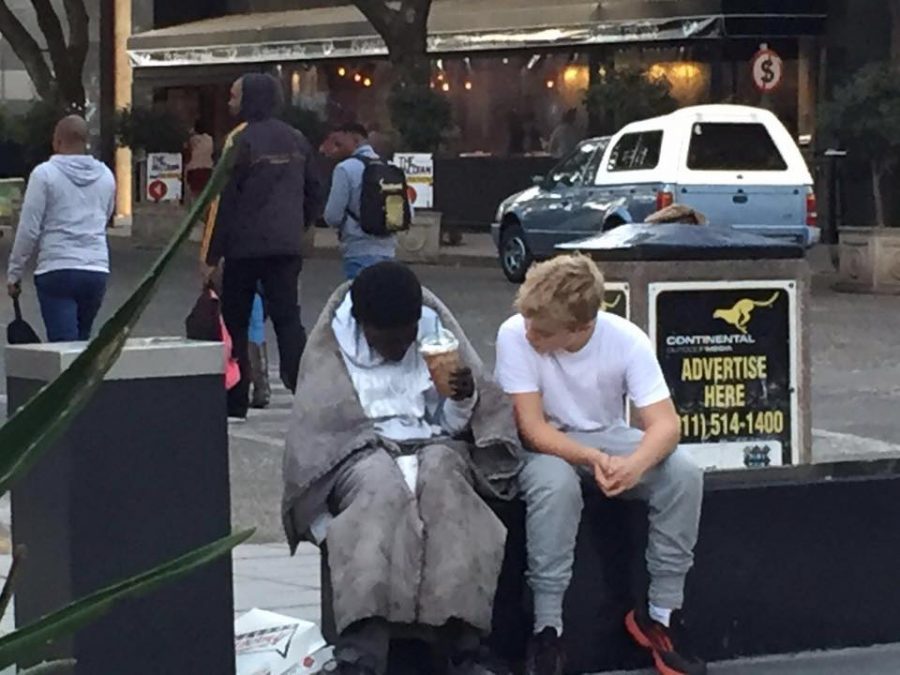 The youngster in question is named only as Johannesburg Mini Councillor, Jason.
In a post on Facebook, the Johannesburg Mini Council said that on Saturday "a group of Councillors were celebrating a birthday. Jason noticed a young homeless teen.
"Without hesitation Jason sat with the young man, gave him his Starbucks and took off his jacket and gave it to him too.
"Jason performed a random act of kindness, simply because that's what Councillors do. This story was shared by Jason's friend. Thank-you Jason for being the change."
The Council, which is the only one of its kind in the world, said: "Our Mini Councillors always make us so proud."
Others on the post shared how Jason's act had moved fellow Councillors to tears, and the Council said: "may others be inspired to perform an act of kindness every day, no matter how small – imagine what a change it would effect…"
The Johannesburg Mini Council comprises 80 Mini Councillors from 40 primary schools in the greater Johannesburg Metropolitan area. According to their website, the Executive Committee consists of a Mayor, Deputy Mayor, Chairman of Management, a Public Relations Officer and the respective Chairpersons of the six Section 80 Committees.
View the post here.