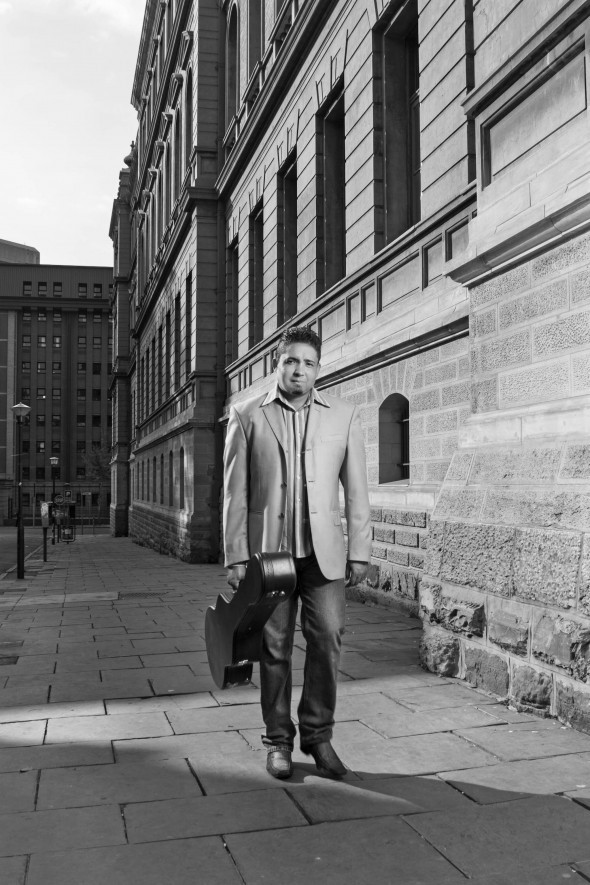 Interview with Julius Schultz
South African jazz musician Julius Schultz talks exclusively to SAPeople about the power of a supportive wife, chicken curry and the value of being colour blind. The Johannesburg-born guitarist, and father of two, who already has three albums under his belt…has recently released his latest offering…'COLOUR BLIND'. 1. When did you learn to play guitar? […]

South African jazz musician Julius Schultz talks exclusively to SAPeople about the power of a supportive wife, chicken curry and the value of being colour blind. The Johannesburg-born guitarist, and father of two, who already has three albums under his belt…has recently released his latest offering…'COLOUR BLIND'.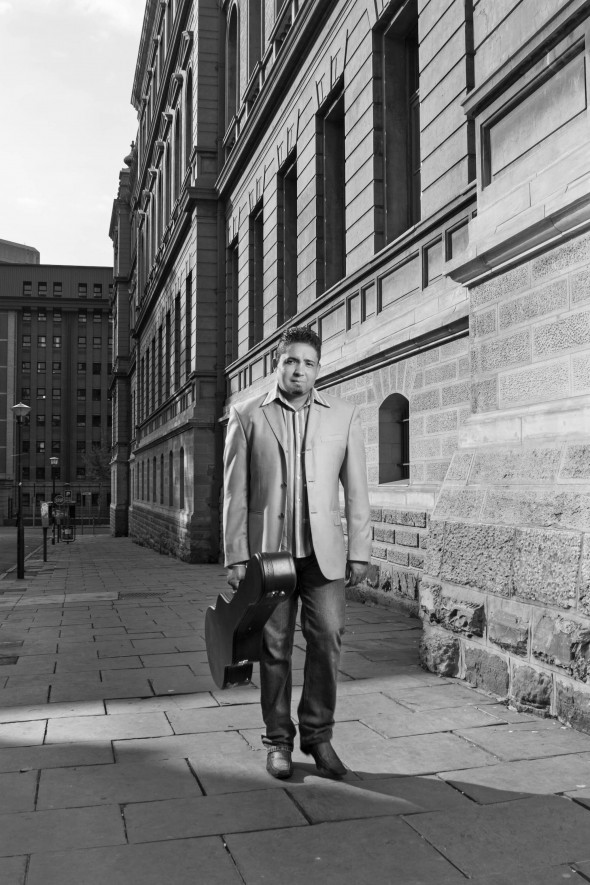 1. When did you learn to play guitar?
I started playing at the age of 12. A friend of my mother's used to leave her guitar at our house after prayer meetings and she started teaching me chords, and the rest is history.
2. And when did you fall in love with jazz? 
Well I think I was about 16 when I heard a CD of a guitarist called Joe Pass, and just his feel and melodic playing made me start loving Jazz..
3. What is the inspiration behind your latest album 'Colour Blind'? 
I feel that as South Africans we always throw the Race card around; and you find in our music industry that all the coloured people or white, black and Indian people are trying create our own little islands, but I'm saying let's be colour blind and stand together as South Africans and our music industry will be stronger.
4. What has given you the confidence to follow your dreams?
My Family
5. What's been the highlight of your career to date?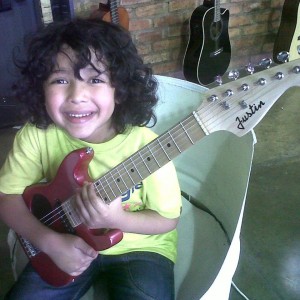 Ok, I have opened shows for artists like Fred Hammond, and played for artists like Israel Houghton, and worked with Ernie Smith; and I've travelled nationally and internationally BUT MY HIGHLIGHT of my entire career will be sharing the stage with my 6-year-old son Justin, who plays keyboard like a monster, and my 10-year-old daughter Jamie Leigh who plays drums.
They are called the Justin Leigh Band and man if you hear these kids play it will shock you out of your boots! Lol. [Both children accompany Julius on the title track of 'Colour Blind', and at live performances around the country – Editor.]
6. How do you spend your perfect Sunday?
Church in the morning, then Chicken Curry with Peas and nice dessert, and then just chilling with my Family.
7. Have you worked with any particular musicians who have changed the way you play, or the way you live your life?
Randall Skippers has really changed they way I approach music. When I started working with him, that's when the light went on in my head.
8. How do you handle the tough times, when things don't seem to be going your way?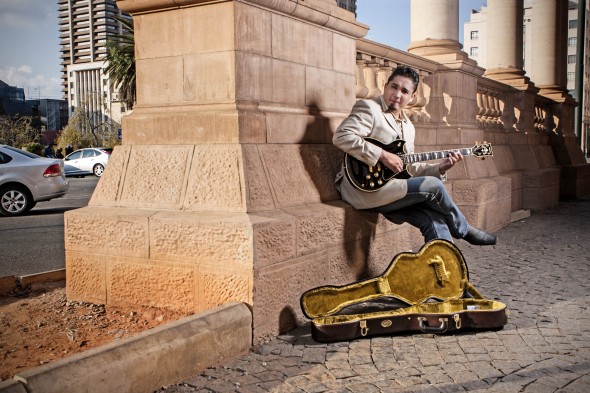 Well I have a very supportive wife and my mother always told me take it to The Lord in Prayer, and it works all the time.
9. Have you had to make any sacrifices to pursue your career?
All the sacrifices I've made were not for my career but for my family. In the end it all worked out.
10. Was there any one person or event in your childhood that helped steer you in this direction to be a performer?
There were a lot of people that made me want to do  music.
11. When was the first time you performed in public?
I played in church for the first time.
12. What's the most nerve-wracking thing you've ever had to do?
Eish…when I had to say something at my mother's funeral; anyway next question before I get emotional…
13. What's your most useful character trait?
I would say I know how to be a friend.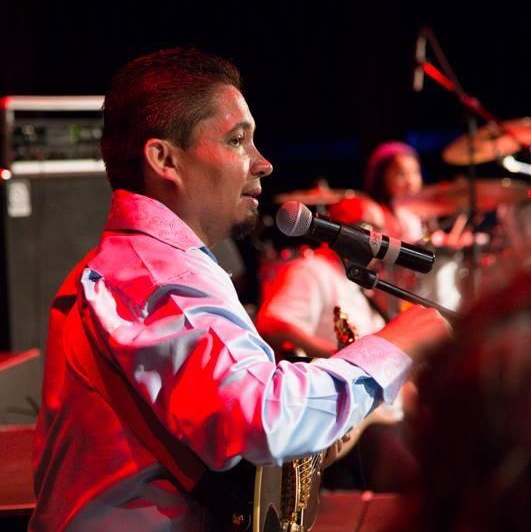 14. Please finish these sentences:
a) I love being South African because…we are so different REALLY!!
b) I wish South Africans would…be COLOUR BLIND ( I had throw that one in…)
c) One day I'm going to…travel  and perform with my kids in every country on this planet!
15. Anyone you'd like to give a Shout Out to?
TO ALL MY FANS WHO SUPPORTED ME ALL THESE YEARS AND THEN  DROPPED ME FOR MY KIDS 😉
For more information on Julius Schultz, please visit www.juliusschultz.com
https://www.facebook.com/julius.schultz.9 / @Juliusschultz on Twitter
You can find The Justin Leigh Band on FB, or on Twitter @Justinleighband