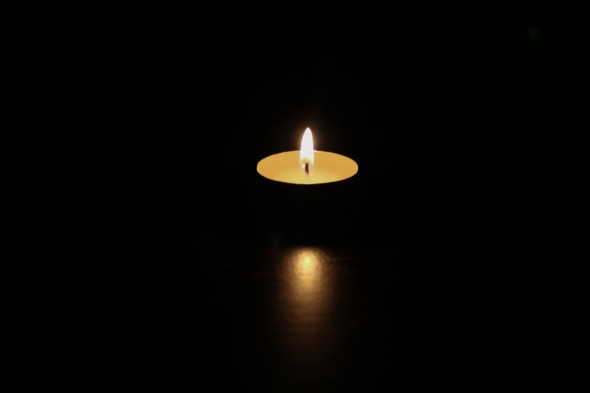 Load Shedding in South Africa: Surviving in the Dark
Ever since the South African power supplier, Eskom, has been struggling to cope with its capacity, regular blackouts have become a part of South African life. This year these blackouts – or 'load shedding' as they call it – have been intensified, and hit districts and areas at certain times, alternating throughout the week. For this, Eskom […]
Ever since the South African power supplier, Eskom, has been struggling to cope with its capacity, regular blackouts have become a part of South African life. This year these blackouts – or 'load shedding' as they call it – have been intensified, and hit districts and areas at certain times, alternating throughout the week.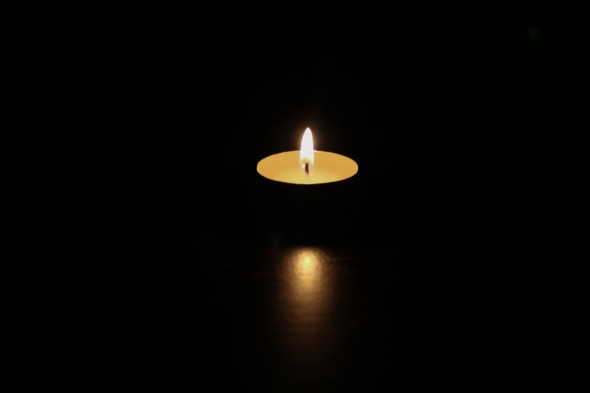 For this, Eskom has made a schedule with different stages. No one knows why they've bothered with the schedule, because these are hardly upheld, it seems. Correct load shedding prediction is a gift only few of us possess.
This is a serious crisis, and these power outages come with short and long term damage, as businesses and individuals suffer from the regular absence of electricity. Factories, shop owners and restaurants trying to keep their equipment running, security cameras and electric gates shutting down, people who can't provide plentiful warmth in their houses and old people, who seem to have a general tendency to get stuck in the elevator.
In all honesty, load shedding does not affect me too much. However, since I am not an owl and am therefore completely useless when the lights go out, let me share my one-time experience with sudden darkness:
17:15 Grocery shopping
As I smoothly swerve my way through the neglected vegetable section, I still think this is going to be an easy ride. My arrival at the meat aisle is less fortunate, as the carnivorous Capetonians have found themselves at comfort surrounded by giant lamb shanks and lengthy boerewors. As I see a suburban mom loading another steak the size of her child into a basket, I chop my way through, only to find myself in the maze of sweets that is the queue. As I wait my turn amidst the sighing crowd and a section that has to be the primary source of diabetes, my mobile phone brings the outcome in time-passing distraction.
17:26 The message
My phone's twitter feed has a mentioned alert: Load shedding Stage One implemented. I'm glad I saw that. My area will be dark at 18:00. Basket full of groceries, I am tempted to cancel my cooking plans and turn around, but I count at least four people queuing behind me who look like they've eaten an entire aisle. Besides, it's almost my turn, so I decide to rather rush home and cook before the lights go off.
17:40 Home
As I hastily unpack my food and get it ready, I prepare myself for the few hours of darkness to come. I count two tealight candles, which would be great if I lived in a shoebox, no torch, and all my electronics are pretty much out of battery. As I start cutting up some food, doubt kicks in, and I realise I won't be able to cook this chicken dish in time anyway, so I check my fridge for other food. Coriander, butter, a can of coconut milk, an egg, white wine, half a not-so-green broccoli (that I clearly need to throw out), and lettuce with a shelf life of 12 seconds. Not really a meal then.
To highlight how my thinking works around load shedding time; I defrosted pizza dough (just in case), rearranged my bookshelf (for whatever reason) and made myself a pot of tea not because I wanted tea, but maybe because I might want it 20 minutes later. Do not get stranded with me. Ever.
18:15 Everything's still on
Confused. But I'm starting to get the confidence I might not get load shedding today. Should I cook? It's been 15 minutes and I can still see my own hands. I decide to challenge the matter, blow out my miserable candles and start prepping my meal. With cut vegetables and chicken sizzling in the pan, I'm happy I wasn't a victim today.
18.25 Dark
Nope. That was it. The (half pink) chicken stops sizzling and I can't see a thing. Good thing I blew out those candles then. If there is a survival gene, I clearly don't have it.
I try and look for my phone, and as I Stevie Wonder my way through my apartment I try to remember where I put the lighter. After getting stabbed by my drying rack, I bump three items off my coffee table and grab what I believe is a lighter. Not sure who invented tealight candles, but they do absolutely nothing.
Walking into the bedroom I trip on a sweater and dive headfirst into my closet door. I fall face down on the floor, door on my face. Again, do not drop me on a deserted island. I will not last past sunset. Once I get up and find my phone, I realise it has apps that can navigate the globe, record videos and communicate with Latvia, but it has no torch.
19:24 Hungry and bored
After spending most of the time horizontally, I've started eating the lettuce. I used one waxine light to find the lettuce and accidentally sneezed it out, so there was only one left. Tried to read a book with the tealight, but it set the book on fire.
"How did people live a century ago?" I wonder.
But I think I'm more likely the problem here. As time passed, I had more opportunity to do absolutely nothing and think of the bigger things in life ("Why do men have nipples?" "What ethnicity is Prince?") until I got a song stuck in my head and prayed salmonella would kill me before this evening was over.
20:30 Lights on
Oh that sense of liberation! So many possibilities! (read: throw out half-cooked chicken, clean up lettuce, fix closet, heal drying rack stab wounds, google 'why man nipples').
Once I realised how useless I was without any light, I became more aware of how dependent we are on electricity. In future, I am definitely going to be more prepared (I have got a torch and food now!) but I could always use tips on how to pass the time in hours of darkness.
And yes, I'm sure braaiing is one of those suggestions. If you have any other ways to deal with random load shedding, I'd love to hear them. Until then, good luck this winter.
P.S. Men have nipples because everyone starts as a woman in the womb. Prince is African-American.
See Mark's original post on his blog here.