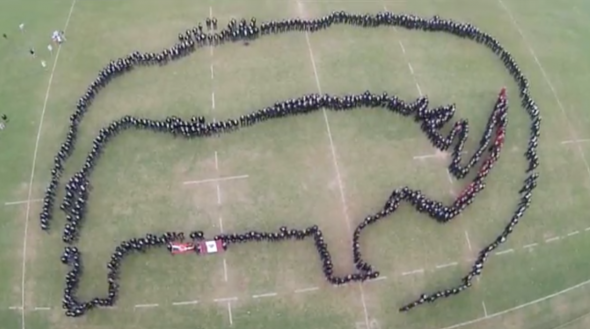 Rival Schools Unite in Shout Out to Save South Africa's Rhino
There is hope for the rhino. South Africa's youth are making their voices heard, and in the latest #RhinoShoutOutChallenge two fierce school rivals have come together to shout out in one voice: Save Our Rhino. Hopefully other schools will follow the example set by Kearsney College and Maritzburg College in KwaZulu-Natal. The boys came together […]
There is hope for the rhino. South Africa's youth are making their voices heard, and in the latest #RhinoShoutOutChallenge two fierce school rivals have come together to shout out in one voice: Save Our Rhino.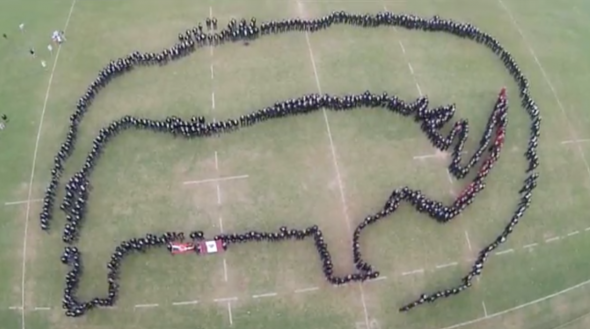 Hopefully other schools will follow the example set by Kearsney College and Maritzburg College in KwaZulu-Natal.
The boys came together on the 'Stott' to give their joint #RhinoShoutOutChallenge. The Stott is where they have met so many times as sports opponents.
Kearsney uploaded the subsequent video with a message saying "Please watch and share this video to show we care and bring attention to the huge issue of rhino poaching. One rhino killed every eight hours. Thanks to Maritzburg College [who instigated the RhinoShoutOut idea] and others for joining in. #LetOurVoicesBeHeard."
The South African rhino faces extinction if poaching is not brought to an end urgently. Nearly every species of rhino is on the critically endangered list. Yet poachers still manage to cross our borders, particularly in the Kruger National Park, and kill our rhino.
Last year over 1,200 rhinos were killed in South Africa. This year even more are feared to be killed, as the poaching toll has already climbed to over 550.
Poaching is fuelled by a tragically mistaken belief in Asia, particularly Vietnam, that rhino horn can cure illnesses such as cancer. It is also regarded as a status symbol to serve at dinners amongst certain classes. The horn is valued at approximately $35,000 per pound on the black market in Asia.
View Video – Kearsney College and Maritzburg College #RhinoShoutOutChallenge
The two rival schools came together in support against rhino poaching in South Africa.