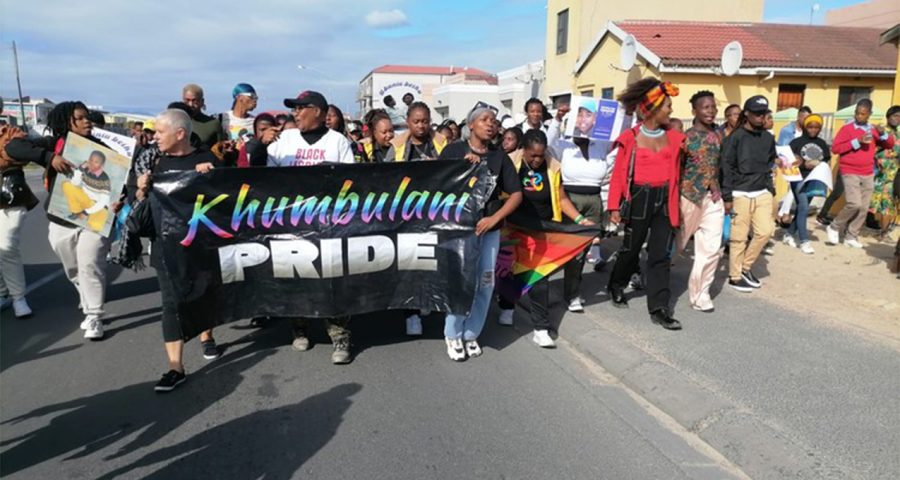 March in Khayelitsha to mark 10 years of Khumbulani Pride
Over 100 people waved rainbow flags and sang as they marched to the Harare police station in Khayelitsha, Cape Town at the weekend. The march marked 10 years of Khumbulani Pride. Khumbulani, "Remember" in isiXhosa, was started in 2013 to raise awareness about queer rights in townships. It also serves as a commemorative event for […]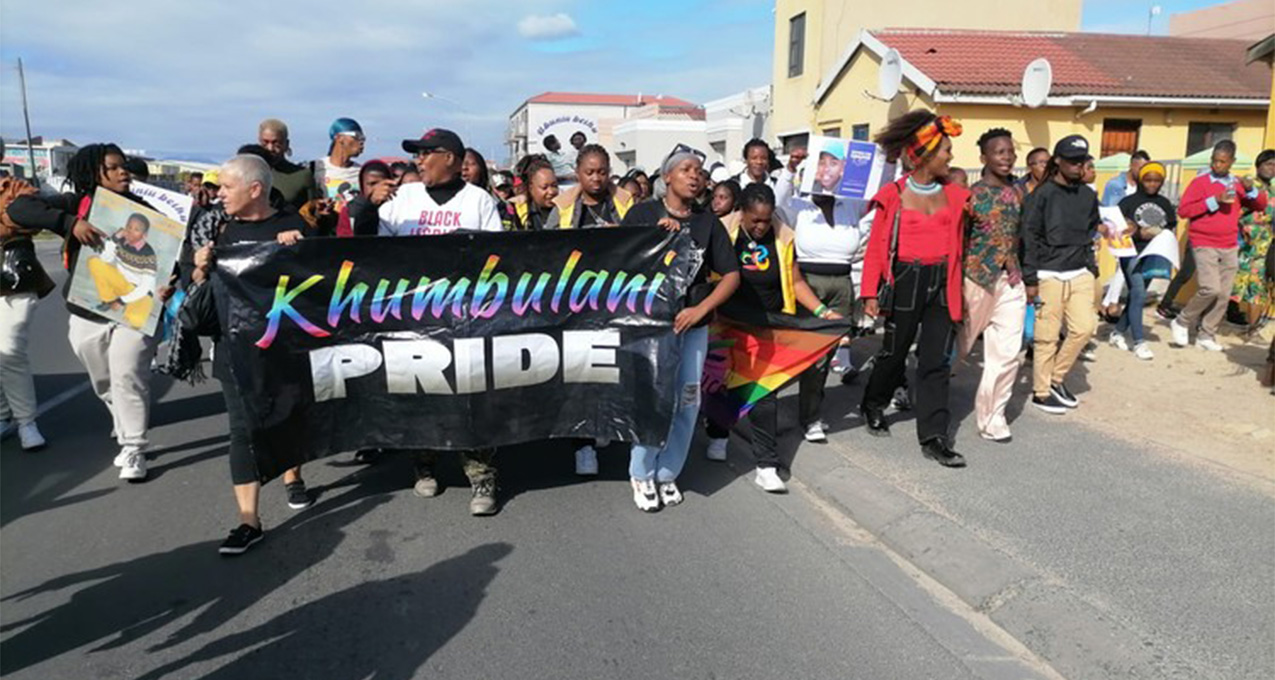 Over 100 people waved rainbow flags and sang as they marched to the Harare police station in Khayelitsha, Cape Town at the weekend. The march marked 10 years of Khumbulani Pride.
Khumbulani, "Remember" in isiXhosa, was started in 2013 to raise awareness about queer rights in townships. It also serves as a commemorative event for victims of hate crime.
From the police station, the marchers went to Seek Lounge where the names and pictures of deceased victims of hate crime were pasted on the venue's walls. "Today we celebrate those that lost their lives and the families who lost their loved ones," said Velisa Jara, a Free Gender activist.
One of Khumbulani's founders, Funeka Soldaat, told the crowd: "I become happy and emotional when I attend Khumbulani Pride. Khumbulani Pride is not only about lesbians or LGBTI people that have passed on but also for those who have experienced hate crimes. I have also experienced hate crime."
Soldaat announced that she would no longer be active in the annual event. "The event is now in good hands. There are young and energetic people at Free Gender who will take over."
Triangle Project's Sharon Cox said, "What you see here is what Pride is about. It's about remembering those who have been murdered, raped, and assaulted, just for being who they are. There are no other spaces like this, and we need to be proud of the fact that we made spaces like this exist."
The Dream Academy's Nyasha Zhakata from Zimbabwe said she ran away from her home in 2007, leaving behind her three-year-old daughter.
"I have had instances where people asked me why I have a child even though I'm lesbian. They don't know that I was raped and that's how I conceived. I'm thankful that I'm now reunited with my daughter."
Another person who introduced themselves as Lwethu told GroundUp about the challenges of not being accepted in the church. "We are not welcomed in church. Even if you want to go to church you can't because of your sexuality," said Lwethu.
Published originally on GroundUp |  By Mary-Anne Gontsana