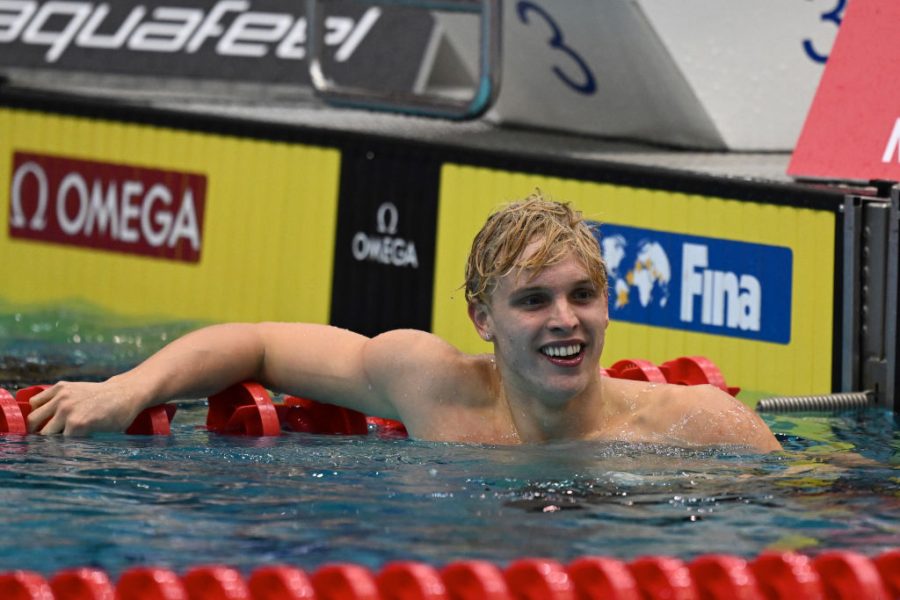 Matt Sates is World Cup Leader After Winning ALL at FINA Meet in Berlin, Chad le Clos Bags Gold
South African teen swimmer Matthew Sates has begun the FINA World Cup season exactly where he left off last year when Matt was crowned overall winner. FINA said on Sunday night: "?? Matthew Sates restarts the World Cup season from where he left last year… WINNING ALL! With 58.3 points (Matt) is the rankings leader of […]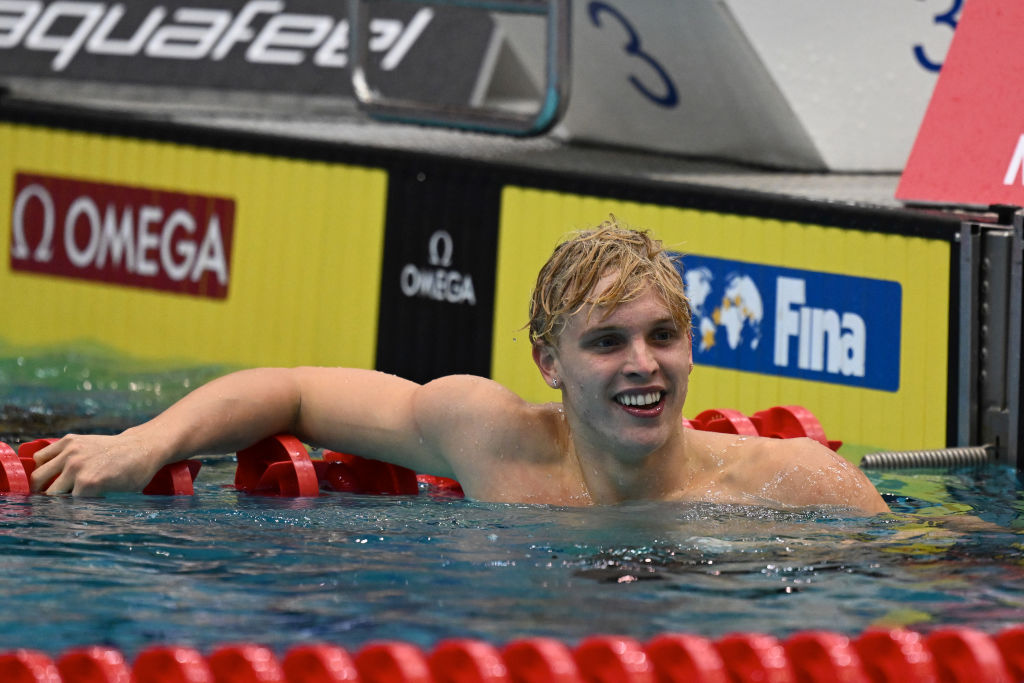 FINA said on Sunday night: "?? Matthew Sates restarts the World Cup season from where he left last year… WINNING ALL! With 58.3 points (Matt) is the rankings leader of the Berlin meet claiming 4 victories."
Matthew won the 200m and 400m men's freestyle races, and the 200m and 400m medley.
The overall prize money for the competition (which has two more meets in the US and Canada) is $1.2-million, before even factoring in for bonuses.
At just 19-year-old, Matt is last year's FINA World Cup overall defending champion with 18 medals. Last year he said the win, which included $100,000, had "changed my life".
This year Matt has been named as one of FINA's "elite eight'' to watch. The others are Thomas Ceccon (ITA), Kyle Chalmers (AUS), Nic Fink (USA), Anastasia Gorbenko (ISR), Siobhan Haughey (HKG), Louise Hansson (SWE), and Kylie Masse (CAN).
The KZN teenager and his fellow South African swimmer, Chad le Clos, both opened the 2022 FINA Swimming World Cup in Berlin by racing to gold medals.
A return to winning ways was top of mind for the South African duo when they took to the 25-metre pool in Germany's capital, the host of the first of the three meets.
Le Clos returned from his struggles at the 2021 Olympics in Tokyo to produce a 48.58 in the 100m butterly. The tenth-fastest swim of all-time and his personal best in nearly two years, Le Clos was just off the FINA Swimming World Cup record of 48.48 set by Evgenii Korotyshkin in 2009.
The South African won with relative ease over the likes of Olympic bronze medalist Noe Ponti (49.38) of Switzerland.
Le Clos told FINA.org:
"I'm absolutely over the moon. I couldn't have asked for a better start. It was very important for me to get the win tonight. The time wasn't important; I couldn't really care about the time. I just wanted to win, bad. I've taken a lot of losses lately and I'm done with that now."
This is the Men's 100m Butterfly FINAL!

Le Clos, Shields, Ponti, Rivolta and Kusch – who is going to make it?! #swimming #SWC2022 pic.twitter.com/Qt09BFmfRW

— World Aquatics (@WorldAquatics) October 21, 2022
Sates dived in to defend his title as "FINA Swimming World Cup Overall Series defending champion" – the overall World Cup winner in 2021, he arrived in Berlin to race against the expectation created by setting world junior records last year.
However, the South African had struggled to regain that form in 2022, underachieving at the 19th FINA World Championships in Budapest and the Commonwealth Games in Birmingham.
But, Sates put those disappointments behind him in Berlin, setting an African record with a personal best 3:36.30 in the 400m freestyle, moving up to 13th all-time.
"This is my favourite pool in the world," Sates said. "This race means a lot to me.
"Coming in as 2021 overall Swimming World Cup champ and winning my first race of the 2022 short-course season, I was pretty nervous coming into this, knowing that this race would be the determining factor. I went faster than last year. A year ago I was splitting a 3:40, 3:39 and now I'm on a 3:36 so… I'm happy with that, for sure."
Sources: FINA and TeamSA
HEY SPORTS FANS, DON'T MISS OUT: Showmax has reduced the cost of its Showmax Pro SPORT Plan!