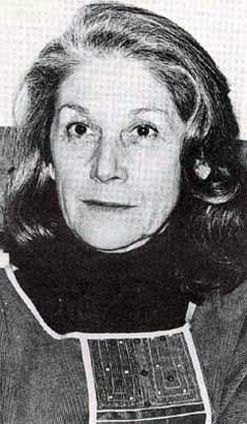 Nobel laureate Nadine Gordimer turns 90
Nadine Gordimer turns 90 today and can look back on a life that has won her praise and honours as South Africa's most acclaimed living author. She is a celebrated writer who is more widely read outside South Africa than at home. Lauded internationally as an icon of white liberal resistance to apartheid, she voted […]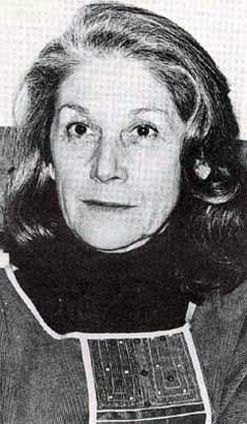 Nadine Gordimer turns 90 today and can look back on a life that has won her praise and honours as South Africa's most acclaimed living author.
She is a celebrated writer who is more widely read outside South Africa than at home. Lauded internationally as an icon of white liberal resistance to apartheid, she voted for the then Communist Party of South Africa, now known as the South African Communist Party.
A vocal critic of the National Party government, she sheltered the elderly Albert Luthuli in her Parktown home, but was labelled a stodgy establishment liberal after the first democratic election.
For more than 60 years Gordimer has used her meticulous and elegant prose to write about the country she lives in and loves. Her clear, crisp style has won her comparisons to writers as diverse as Jane Austen, Mark Twain and Gabriel García Márquez. She writes as comfortably about love and sex as she does about South Africa and who it belongs to.
She has not traded on her connections with the now ruling African National Congress (ANC), refusing to even be placed on their electoral lists for the country's first democratic elections. "The people who matter know what I did and that is good enough for me," Gordimer told the Guardian newspaper a few years ago.
Her favourite motto is a quote from French author and philosopher Albert Camus – "courage in one's life and talent in one's work". This belief was made real when she met George Bizos in 1963. He was at the time junior counsel for Nelson Mandela, Govan Mbeki and Walter Sisulu at the 1963/1964 Rivonia Trial. Bizos approached Sampson and Gordimer, who attended the trial daily, to write profiles of the defendants to help publicise their cause. The trial tried 10 ANC leaders charged with 221 acts of sabotage designed to overthrow the apartheid government.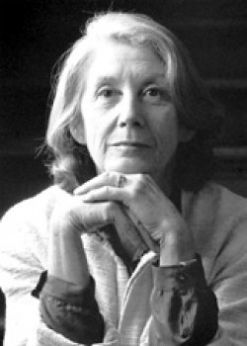 The night before Mandela's famous speech justifying the ANC's turn to violence in 1950 and 1960, Bizos showed Gordimer and Anthony Sampson, then editor of DRUM magazine, a draft and asked for their input. "We talked about it. We argued about it. Anthony contributed a lot. But I couldn't claim that I put a sentence in," Gordimer says.
An early literary talent
In a 1951 essay she wrote for the New Yorker, the first time she was paid as an adult writer, Gordimer described the "smug suet of white provincialism" of Springs, the small mining town where she grew up. She escaped into the world of books at the local library and had read Lady Chatterley's Lover and War and Peace by the time she was 14.
Gordimer published her first story in the children's section of a national Sunday newspaper at the age of nine. It had something to do with rainbows and what was found at the end of them she remembered in an interview. The first story she was paid for, and one she was proud of, was published in a now defunct liberal journal, Forum, when she was 15. "And of course they didn't know that this was written by a child. And what a great moment when, indeed it was November that year when the paper arrived, and there was my story printed."
Gordimer was named after a dancer her mother, Hannah, watched in a dance class. She is still as fine- boned as a dancer despite her dance career ending when she was just 11. As a young girl she dreamed of being a dancer or an actress but after fainting twice her mother told Gordimer she had a bad heart and would need to give up the discipline. She once said reading and writing saved her; "My parents gave me the best gift a young writer can get, they left me alone. Writing became the scene of my greatest activity and my only discipline."
Dancing was a passion but it was an incident a year later that set her on her life path. The family domestic, Letty, was searched during a liquor raid, enforcing laws denying blacks hard liquor. Gordimer remembers Letty's possessions strewn across the yard, but it was her parent's failure to protest that most upset her. "The police just came through the gate and did this. And neither my mother nor my father said to them, 'what are you doing here?' One of the first stories that I wrote came out of that."
The daughter of a Jewish Latvian watchmaker, Isidore, and an English mother, Gordimer was expected, after the fashion of the time, to become a typist or secretary after school. If she had continued to dance she may have become a dance teacher. There were very few non-stereotypical female role models, with women's choices limited to few beyond marriage and motherhood. She continued to write and towards the end of World War II registered at Johannesburg's University of the Witwatersrand, where she studied for a year.
A budding political consciousness
It was here that her budding awareness of the unfairness of South African society under apartheid bloomed. She befriended Sampson and became a protégé of progressive Afrikaans poet Uys Krige. With Sampson and Krige she visited and socialised in Sophiatown, where she was introduced to black writers and artists.
Her second book, A World of Strangers (1958), inspired by this time in her life, deals with life in the black townships. Life there, she has said, seemed more real and alive to her than life in the white suburbs. It was also at this point that she began identifying herself as, "not European but a white African".
By 1958 Gordimer had become a mother, to daughter Orianne, and had divorced her first husband Gerald Gavron, whom she had married in 1949. She then met and married Reinhold Cassirer, a refugee from Nazi Germany, in 1954. "During the years of struggle many artists and writers were prevented from travelling out of the country. I suppose I could have been on a list but I was known as Nadine Gordimer, but my passport says Cassirer so I was always able to travel."
On the flyleaf of Gordimer's July's People reads a quote by Italian Marxist, Antonio Gramsci, "The old is dying and the new cannot yet be born; in this interregnum there arises a great variety of morbid symptoms."
Gordimer is proud of the peaceful transition to democracy that she helped play a part in, and as a member of the ANC is pleased that they have been able to, as she says, deliver on some of their promises. She has not sat back quietly though to enjoy her age and the honours that she has won. She has become a campaigner in the fight against HIV/Aids, against poverty, and in bringing education to all. She often jokes that she has never had any hobbies beyond reading and the occasional walk so she still has time to kick up a fuss.
"I didn't go to prison and wasn't forced into exile. There's the expression street-wise, but you also get security-wise," she adds.
"You somehow watch that edge, and I was lucky I didn't fall over it. Perhaps I wasn't brave enough. Perhaps I should have done more. But the risks I took I got away with."
By: Sulaiman Philip
Source: www.mediaclubsouthafrica.com